7.3 Driver Restore
Backup and restore tool are available in Driver Easy professional version. Using Driver Restore tools, you can roll back updates drivers from a CD, network drive or USB hard drive if something goes wrong.
Step 1: Open Driver Easy > Tools > Driver Restore
Step 2: Please click Browse to specify driver Zip file to restore and click open > Next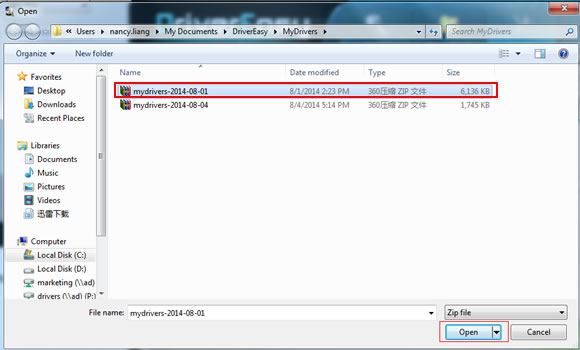 Step 3: Please specify a driver to restore and then click Restore.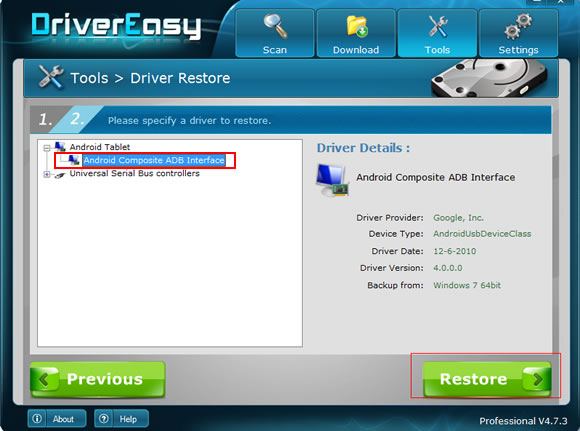 Step 4: Once the driver is restored successfully, click Ok to finish.