7.4 Driver Uninstall
Driver Uninstall feature in Driver Easy allows you to uninstall the removed hardware and clean up your system.
Step 1: Open Driver Easy > click Tools > Driver Uninstall
Step 2: Please specify the drivers you need to uninstall, and them Click uninstall. Driver Easy will take seconds to uninstall drivers.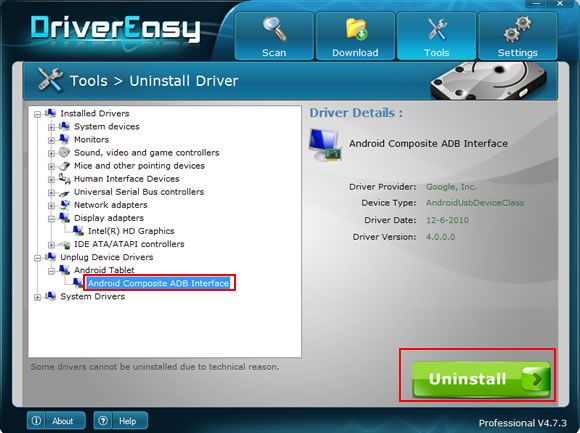 Step 3: Once the driver is uninstalled successfully, click OK to finish.