6. Install Drivers
After finishing downloading drivers, Driver Easy would lead you to install drivers.Some drivers require a machine restart after installing. Driver Easy recommends installing one driver at a time and restarting your computer after each driver installed.
Step 1: Once the download of the driver is complete, download button near each driver would turn grey and install button would turn bright.
Step 2: Directly click install button and follow the guild line to install drivers one by one.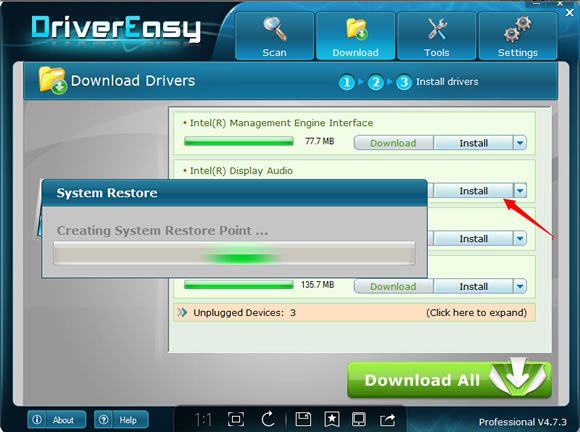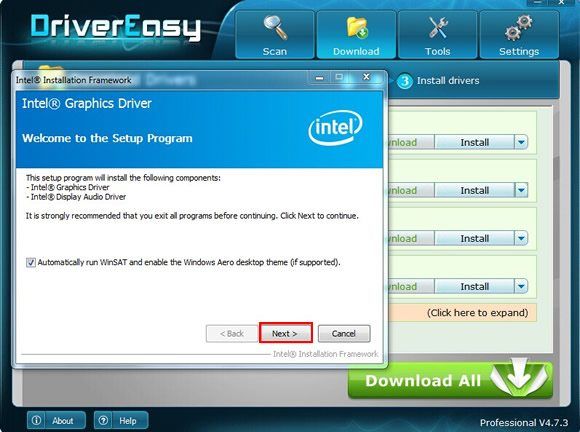 Step 3: If the driver installation completed successfully, please click "Yes" and your driver will report as up to date.