Export Chrome Bookmarks (Step by Step). Easily!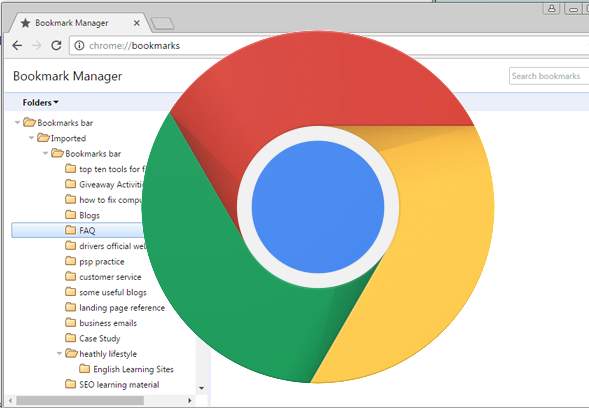 Before reinstalling Windows or upgrading to new version, one important data that you want to save must be the bookmarks. Read on and find how to export the bookmarks from Chrome browser. 
After opening Chrome, follow steps below:
1. Click the
More
icon at top right corner of the browser. Then move the cursor to
Bookmarks
on the drop-down menu to bring up the manager menu.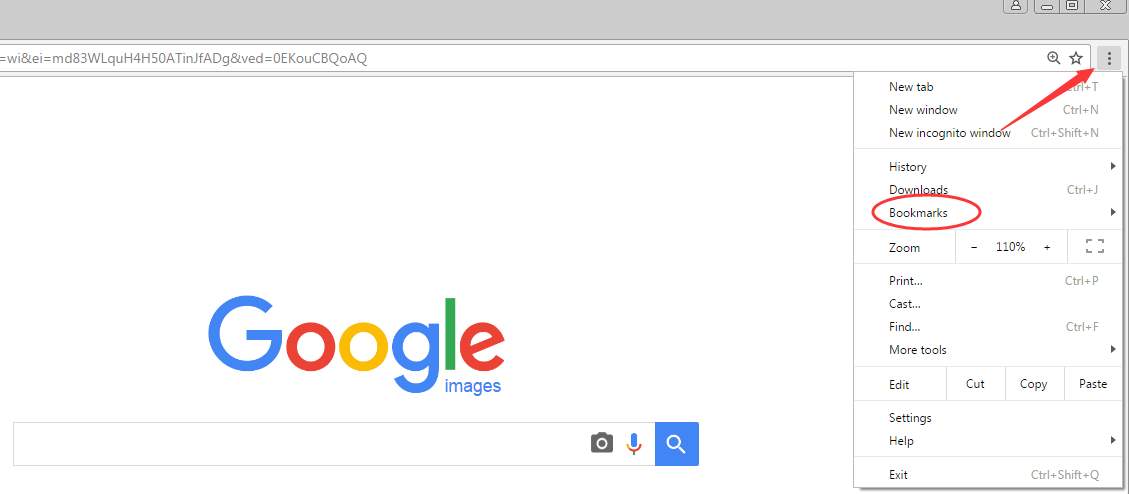 2. Select Bookmark manager on the menu.




3. In Bookmark Manager window, click Organize menu then select Export bookmarks to HTML file… (All bookmarks will be exported in HTML format.)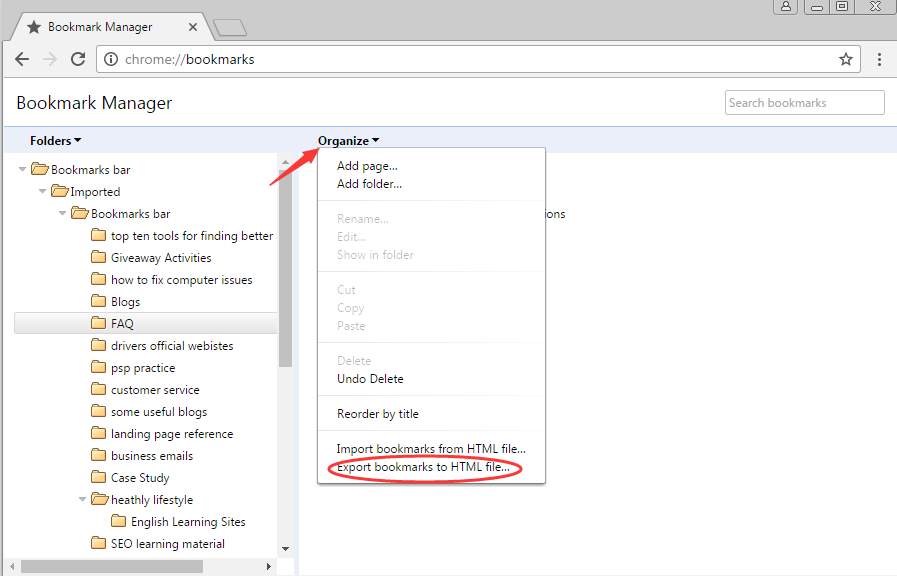 4. Choose a location where you wish to save the file then click Save button.




If you need to import the bookmarks to Chrome again, refer to steps below.

1. Click More -> Bookmarks -> Import bookmark and settings…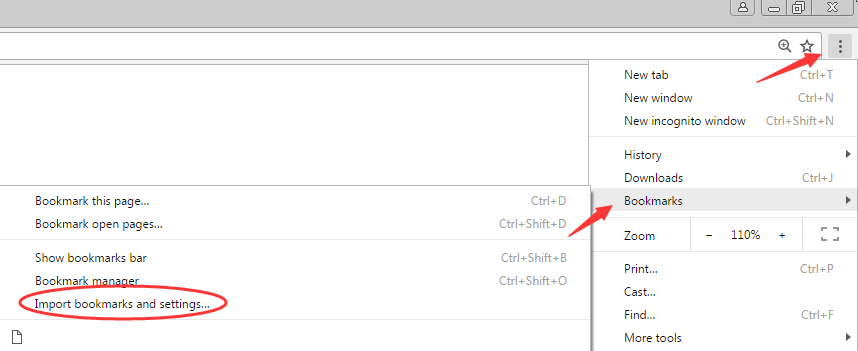 2. Click "From" menu and select Bookmarks HTML File.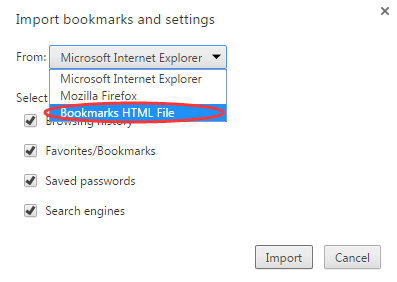 3. Click Choose File to choose the bookmarks that you had exported.