How to Reduce PDF File Size by 80% Easily & Quickly

PDF (Portable Document Format) is a popular choice for users to save their file. It could be saved by large size. However, due to the large size, it's inconvenient and really slow when sharing it with others or transfer to save in other media.Then it's time to compress your PDF file size. If you're constantly searching for the way to reduce your PDF size by a large percentage like 80%, at the meantime you don't want to upload the PDF file, this article is exactly for you. Here in this post, we are showing you how to reduce PDF file size by 80% super easily and quickly in Adobe Acrobat. 
Adobe Acrobat is a very popular and using-friendly software for viewing, creating and sharing your PDF files easy and quickly. If you haven't installed the Adobe Acrobat on your PC, download it from official Adobe website. Then follow the steps below.
Step 1.
Find your PDF file on your PC.
Right-click on it to choose Open with Adobe Acrobat DC.

Step 2.   
Now your PDF file will be shown you in Adobe Acrobat.
In Adobe Acrobat window, tap on File on the top left.
Then click Save as Other > Reduced Size PDF…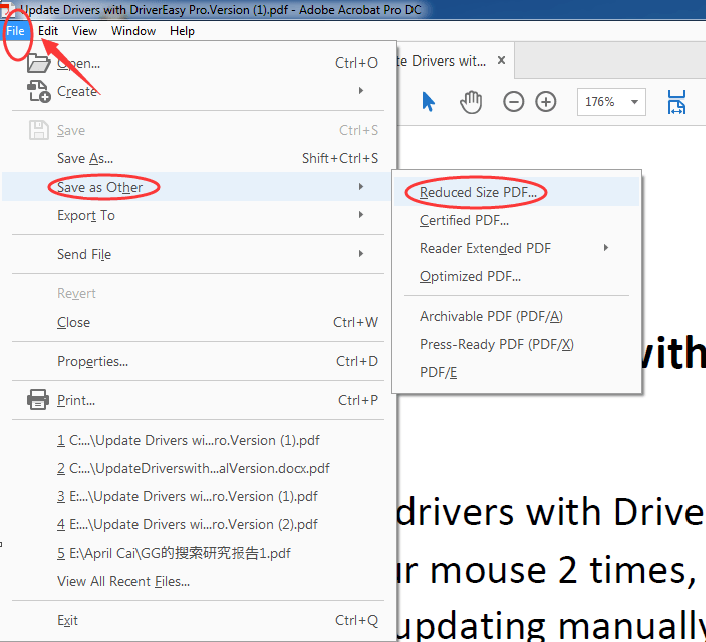 Step 3.
Click OK.
Follow the on-screen instructions to name your reduced size PDF and choose the folder where you want to save it.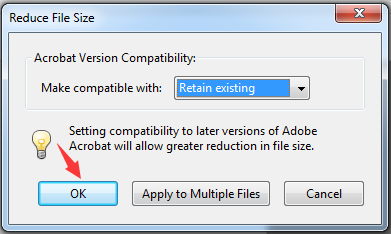 Step 4.
Wait just a few seconds for processing files then you can find your reduced size file in the folder.


Such easy and quickly! Isn't it?
You can try Adobe Acrobat free for 7 days and if you like it, then you can buy it for ongoing using.
That's it.
Any questions just feel free to leave your comment below.