The process to uninstall Driver Easy is as easy as its installation. Follow the steps below and you will remove the program from your computer.
1. Close Driver Easy if it's running on your computer.
2. Press the Windows logo key and R on your keyboard at the same time to open the Run dialog.
3. Type "control" in the Run dialog and press Enter on your keyboard. This will open Control Panel on your Windows system.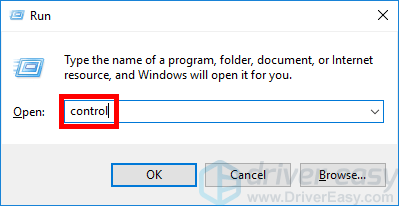 4. In the Control Panel window, under View by, click Large icons.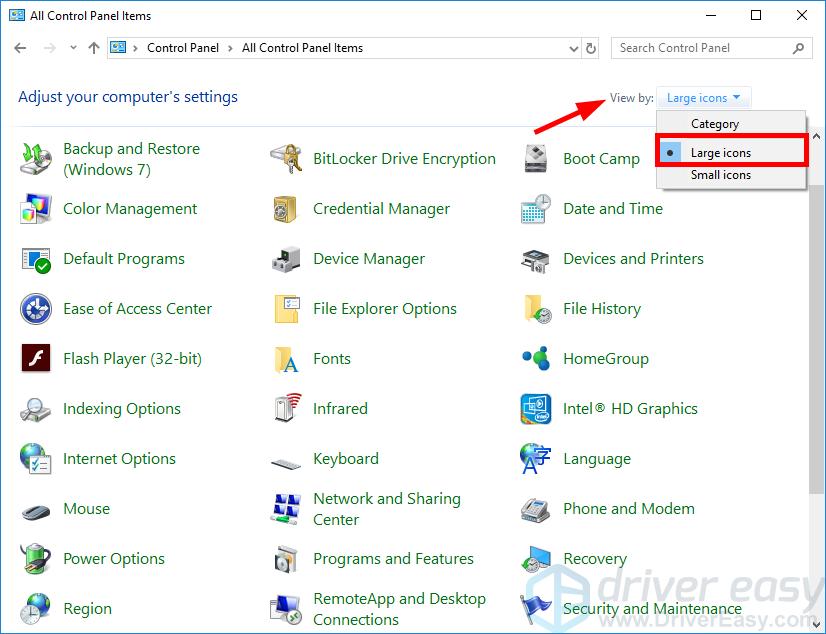 5. Click Programs and Features.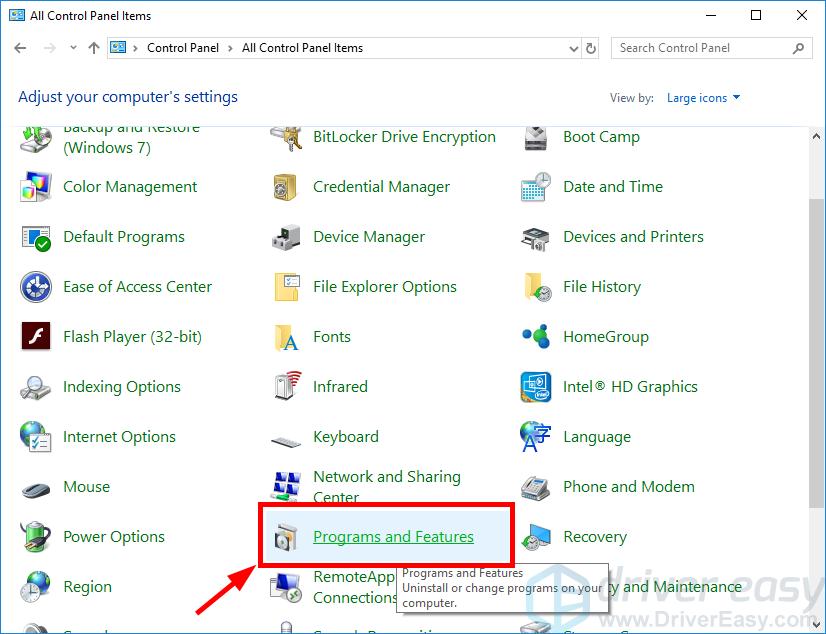 6. In the program list, right-click Driver Easy and click Uninstall.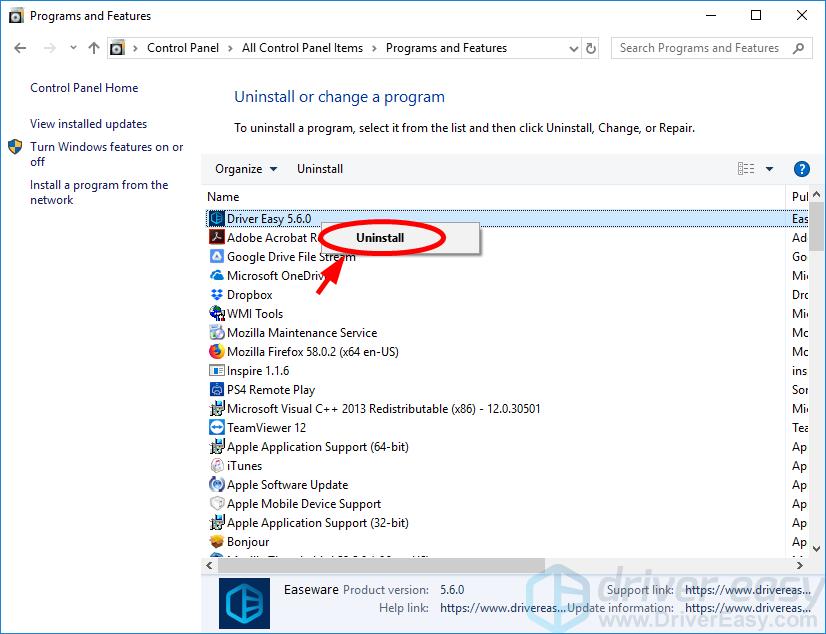 7. A dialog will appear asking if you surely want to remove Driver Easy. Click Yes.

8. Wait until the uninstallation process completes.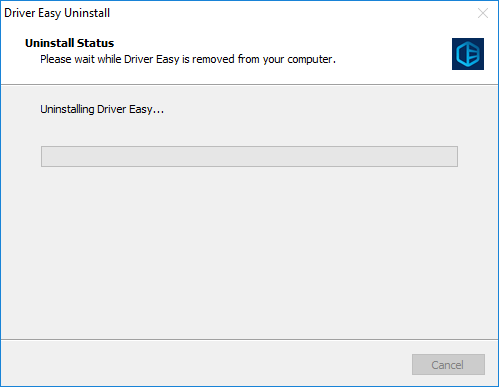 9. A message will pop up telling you Driver Easy was successfully removed. Click OK.

You have completely uninstall Driver Easy. There is nothing more you need to do!