Driver Easy 5.0.2 has been released. Please download it and upgrade Driver Easy to the latest version. You can expect a better user experience from this version. 
 Version 5.0.2 is much better than the first version, as some bugs have been fixed, and two new languages are added. This version supports English, Deutsch, Portuguese and Italian. And some other languages will be added in newer versions.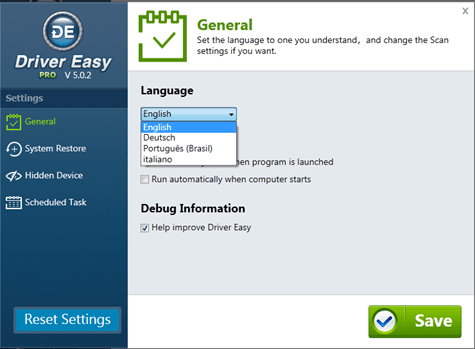 There might be some slight bugs in current version, but you can have our word that all bugs will be fixed in later versions. 

If you meet any problem while using our product, we would appreciate it if you could report the problem to us by commenting here. We would try our best effort to improve the
product to serve you better.