Driver Easy 5.5.4, newer version, more new exciting features. Read on and find out we changes you can see!

1.

We add the Report Bugs option in the Menu bar so you file software bug report to us from here: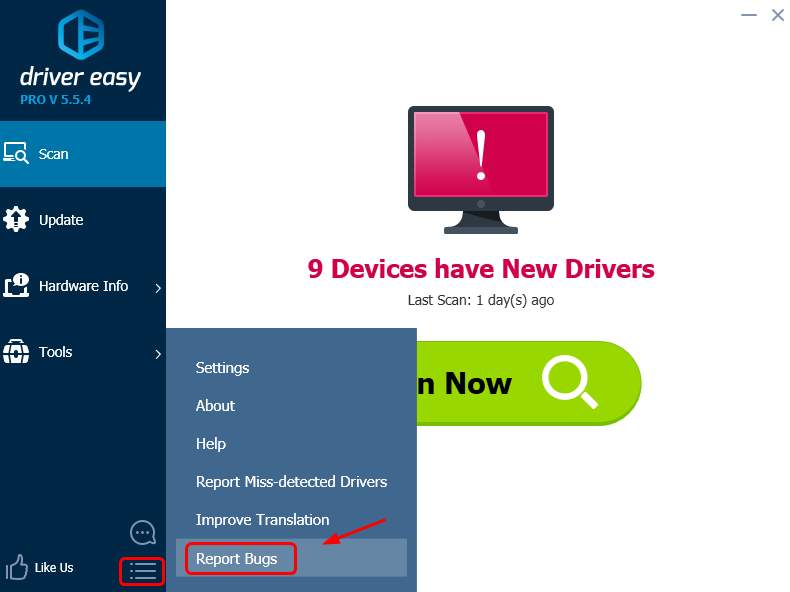 In return, you'll get 3 license keys for free. 2. We add translation for Arabic, Greek and Czech since we've received requests from many warm-hearted users.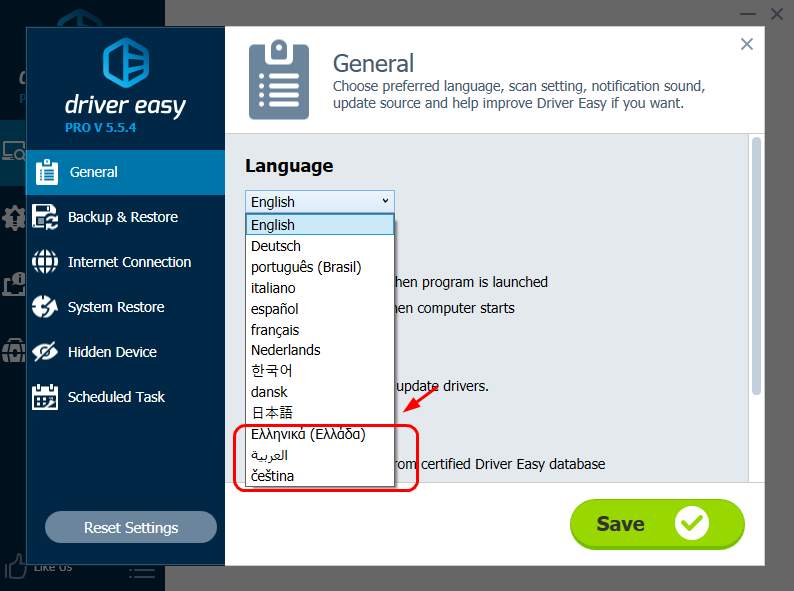 If you spot any translation that needs improving, leave us a comment so we can verify it and send you a free license key in return. 3. The ZIP icon in Driver Restore interface is now clickable. You can click the icon in the middle or the Browse… icon to restore your drivers.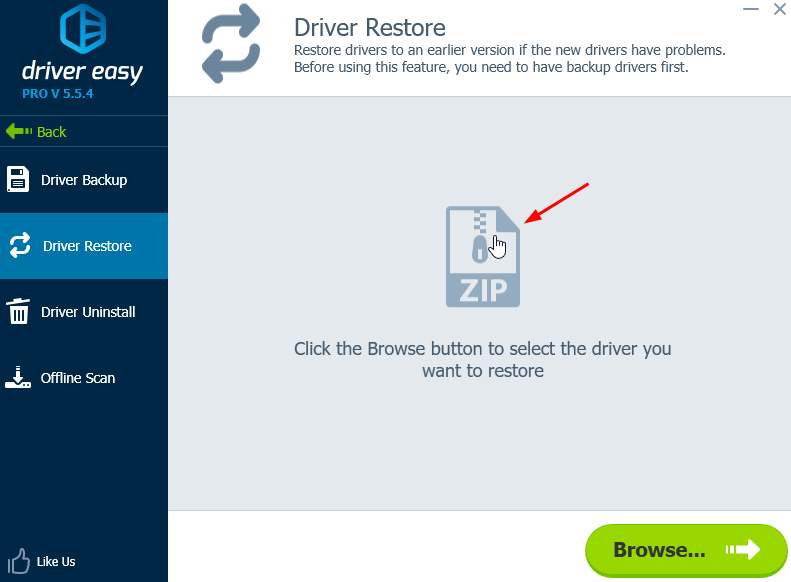 We notice that many users click the ZIP icon in the middle first before they realize it is the Browse button that does the work. In the new version, Driver Restore feature is made easier to access to with one more working button. 4. We now list the items in the Update interface alphabetically so you can locate the drivers easily.

There are many users sending us emails and leaving us comments asking for such a feature. And we sure do hope this is what you are looking for.

Apart from what mentioned above, we have also made some tiny changes to both the interface and Driver Easy itself. Download the latest version from here and let us know how you feel about it. We're all ears. 🙂

It's been long since we last release, how are you doing? We hope your answer is "Couldn't be better! " 🙂 Today we bring you