It can be a stressful event if you get a message saying your PC is running out of room, especially when you are doing an important project like copying file, downloading the game, etc. This message may appear if the drive is almost full. So it is necessary to free up the driver space from time to time. Cleaning up driver space not only allows you to make full use of drive space but also helps your computer run faster.
Following are the ways you can use to free up drive space.
1. Use Disk Cleanup
One of the easiest way to free up the drive space is by using the Disk Cleanup. Disk Cleanup is a utility built in Windows, which you can use to remove temporary files, empty the Recycle Bin, and remove variety of system files and other items that you no longer need.
You can follow the steps below and learn how to use the Disk Cleanup.
1). Right-click on one of your hard drives in the Computer window and select Properties.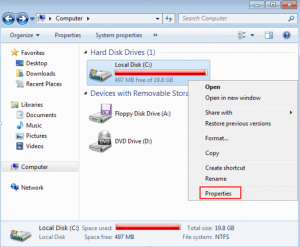 2). Click on Disk Cleanup button.
3). Select the types of files you want to delete and click OK. This includes temporary files, log files, files in your recycle bin, and other unimportant files.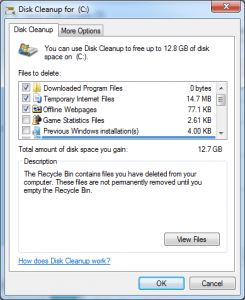 2. Uninstall programs you no longer need
Program takes up drive space, especially large size programs, they may use a lot of space. So you can uninstall programs you no longer need to free up some drive space.
You can follow steps below to uninstall the programs.
1). Go to Control Panel (View by Large icons).
2). Click Programs and Features.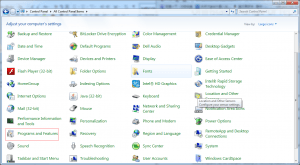 3). Click the program you want to uninstall and click Uninstall.
You can click the Size column to see just how much space each program installed on your computer is using. If you don't see this column, click the options button at the top right corner of the list and select the Details view. This helps you locate the large size programs you no longer use.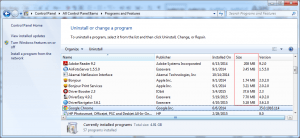 3. Archive the file you rare use or no longer use
You may have a lot of files like photos, music, videos on your computer. They take up much drive space but you don't want to delete them. You can keep them by saving them to removable media, such as external drive, USB drive, or cloud storage. You can use them as long as you connect the removable media to the computer.
4. Delete restore points
Sometimes, creating restore points is very useful. For instance, if you create restore points before updating drivers, you can roll back the drivers to the previous status in case the updated drivers are incompatible with your computer.
In the same time, creating many restore points can take up a lot of drive space. To free up drive space, you can consider deleting the restore points. Please note you can delete all restore points but you are unable to delete individual restore point.
Follow steps below to delete the restore points.
1). Right-click on the Computer icon on the desk and select Properties. The System window will open.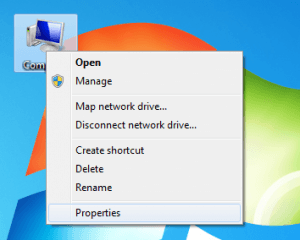 2). In the left pane, click System protection.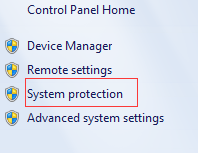 3). Under Protection Settings, click Configure.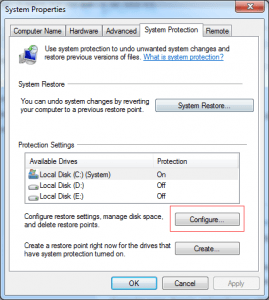 4). Under Disk Space Usage, click Delete.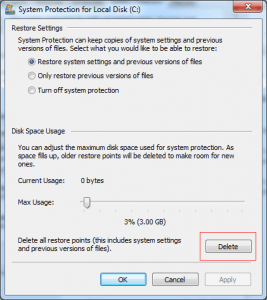 5). Click Continue, and then click OK.
Ways above may help you free up a lot of drive space and you don't have to worry the low disk space issue will happen.