Chrome No Sound? Here's the Fix!
If your find no sound coming through Google Chrome, don't panic. 
Although it's a little frustrating, it's usually not hard to fix at all…
Try these fixes
All the screenshots below are from Windows 10, but the fixes work in Windows 7 too. You don't have to try all these fixes; just work your way down the list until the problem goes away.
Fix 1: Rule out the obvious
Sometimes the reason why we can't hear sound from Chrome can be obvious yet easily neglected. So we might need to rule out the obvious first:
Make sure sound isn't mute on your computer. And if there's a volume control on the web app, make sure the sound is audible too.
Double check that sound works properly in desktop apps and/or other Internet browsers like Internet Explorer, Firefox etc. (except Chrome). 
If no sound at all comes from any desktop apps or browsers on your computer, then it isn't really a Chrome-no-sound issue, you might want to refer here for further assistance. 
Fix 2: Update your sound driver
Updating your sound driver should always be your go-to option when sound goes wrong with your computer or system. Whether you choose to update the driver manually, using Windows Update, or you use a trusted third party product, it's essential that you have the latest correct version for your operating system at all times.
If you're not comfortable playing with device drivers, we recommend using Driver Easy. It's a tool that detects, downloads and (if you go Pro) installs any driver updates your computer needs.
To update your drivers with Driver Easy, just click the Scan Now button, then when it lists the drivers you need to update, click Update. The correct drivers will be downloaded, and you can install them – either manually through Windows or all automatically with Driver Easy Pro.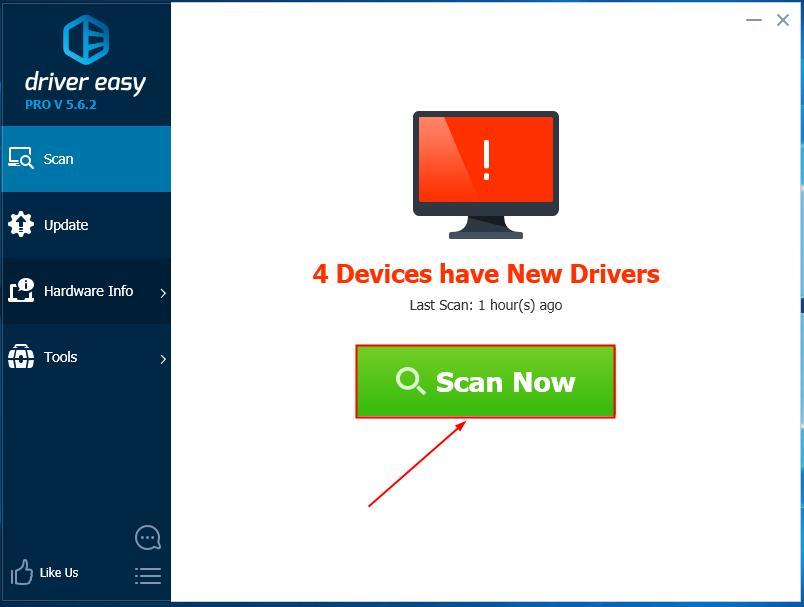 Restart your computer and then launch Chrome to see if sound works properly on it. If the problem persists, try Fix 3.
Fix 3: Check sound on volume mixer
Volume mixer is a feature in Windows that allows us to adjust the volumes for individual apps. If sound plays properly on apps other than Chrome, chances are you might have muted the volume for Chrome. To check and un-mute:
1) Right-click on the sound icon 

 on the lower-right of your screen, then click Open Volume Mixer.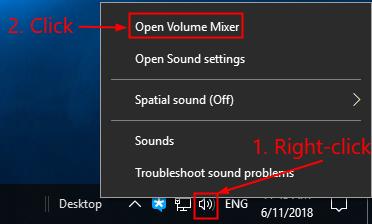 2) Make sure you've moved the volume slider for Chrome to an audible level.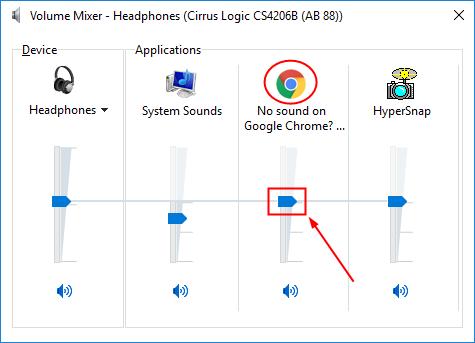 Note: If the volume controller for Chrome isn't listed here, you can play audio/video on Chrome and then it should pop up.
3) Re-launch Chrome and play some audio/video and see if you can hear the sound. If the problem persists, move on to Fix 4.
Fix 4: 
 

Make sure the page is not mute

Another possible reason for this Chrome-no-sound problem is sound is mute on Internet page. To set things right:

1) On your keyboard, press the Windows logo key 

 and R at the same time, then copy & paste inetcpl.cpl into the box and click OK.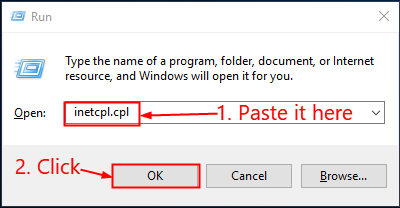 2) Click the Advanced tab. Then scroll down to Multimedia and check the box before Play sounds in web pages. Then click Apply > OK.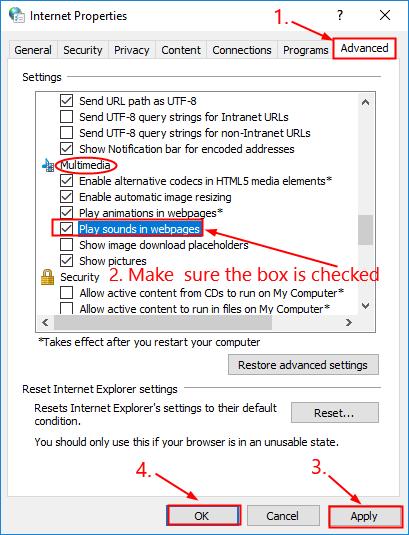 3) Re-open Chrome and check if you can hear sound from web apps. If it doesn't help, move on to Fix 5.
Fix 5: Clear cache and cookies
Cache and cookies are some temporary data that help speed up webpage loading. But too much of them may overload Chrome and cause no sound problem. So in order to clear cache and cookies:
1) Open Chrome.
2) On the top right, click on the three vertical dots button > More tools > clear browsing data.
3) In the drop-down menu, click to select the time range for the data cache clearing (Last 7 days in my example). Then click CLEAR DATA.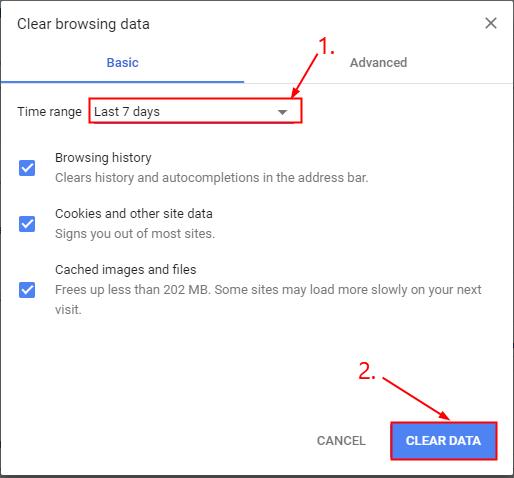 Fix 6: Disable extensions
Extensions are features we add to our browser for better user experience. For example, the AdBlock is meant to block ads. But they can also interfere with our Chrome browser and cause the sound-not-working issue. To disable extensions:
1) Open Chrome.
2) At the top right, click on the three vertical dots button > More tools > Extensions.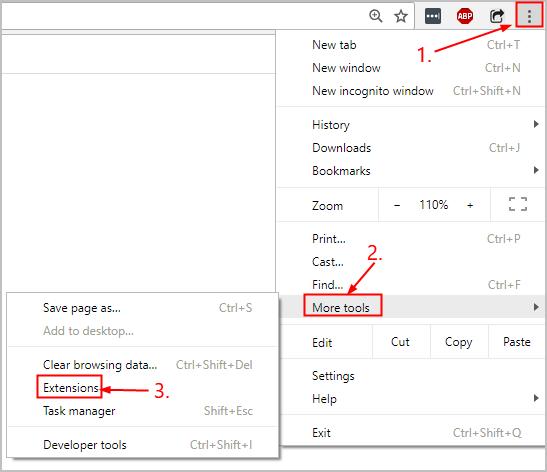 3) Toggle off all the extensions on your Chrome.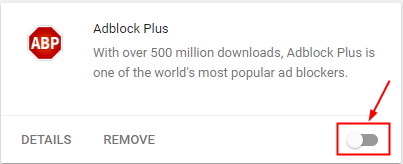 4) Re-launch Chrome and check if sound comes through. If yes, you can try to enable the extensions one by one until you find out the responsible one. But if it doesn't help with the situation, you might want to turn on the extensions and move on to fix 7.
Fix 7: Update Adobe Flash Player
An outdated/faulty/corrupted Adobe Flash Player might also be the culprit of Chrome-no-sound problem since it's a plug-in responsible for audio and video playing. So to keep our Adobe Flash Player updated:
1) Open Chrome and visit chrome://components/ to check for update.
2) Under Adobe Flash Player, click Check for update.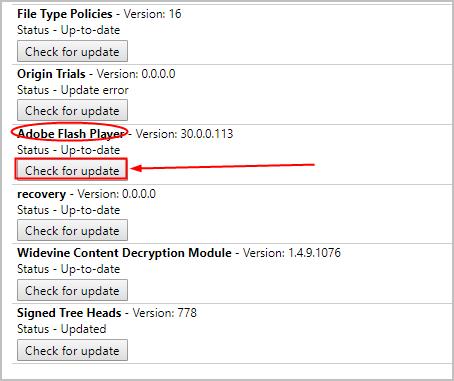 3) Check the status:
If it says 

Status

–

Component not updated

, then go to 

Adobe Flash Player

to

 download & install the latest version of your 

Adobe flash player

.

If it says otherwise, then move on to Fix 8.
4) Re-open Chrome and check if sound comes through. If the problem still lingers on, proceed with Fix 8.
Fix 8: Reinstall Chrome
If all else fails, then we might have to reinstall Chrome to give the browser a clean slate and hopefully solve the problem:
Note: reinstalling your Chrome will erase all browser settings and data.
1) On your keyboard, press the Windows logo key 

 and R at the same time, then copy & paste appwiz.cpl into the box and click OK.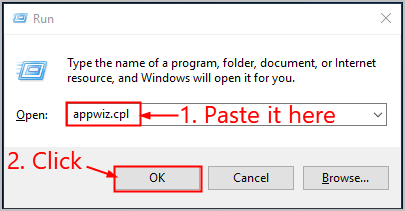 2) Locate and right-click on Chrome, then click Uninstall.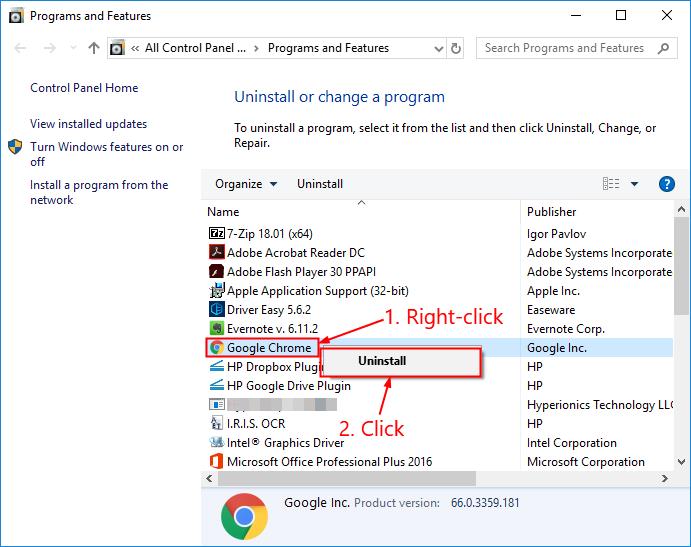 3) Download and install Chrome from another web browser or Windows store.
4) Try sound on the re-installed Chrome and see if the no-sound-coming-from-Chrome problem has gone away.
That's it — 8 tried and tested fixes for your Chrome-no-sound problem. Hope it helps and feel free to comment below if you'd like to share your thoughts with us. 🙂