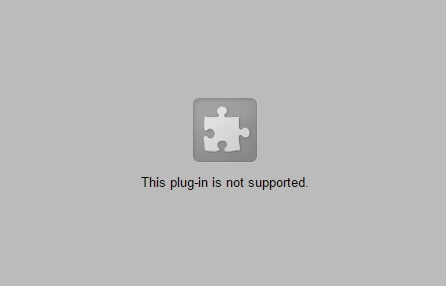 Many Google Chrome users have seen an error telling them "this plug-in is not supported" when they have opened a website on their browser. The content in the webpage fails to load but shows the error message instead.
This is an annoying issue. The content may be important for you, but you are unable to view it because of the error. You may be thinking anxiously what you should do to get rid of this error.
But don't worry. It is possible to get rid of this error. Here are some fixes you should try:
1) Install the latest Adobe Flash Player
1) Install the latest Adobe Flash Player
The plugin not supported error may occur because you have never installed Adobe Flash Player on your computer or the version you have is out of date. Therefore, your Google Chrome browser cannot load this plugin normally.
You should download the latest Adobe Flash Player. To do so, go to Adobe to download and install the latest version of Flash Player. Then restart your browser and see if this solves the problem.


2) Clear the browsing data
There may be corrupted browsing data in your browser that have made your browser failed to load some plugin. So you should clean the data to see if it fixes your problem. To do so:
1. On your Google Chrome, press Ctrl, Shift and Delete keys on your keyboard at the same time.
2. Select to clear the data from the beginning of time and tick all the items listed. Then click on Clear browsing data. The browsing data will be cleared immediately.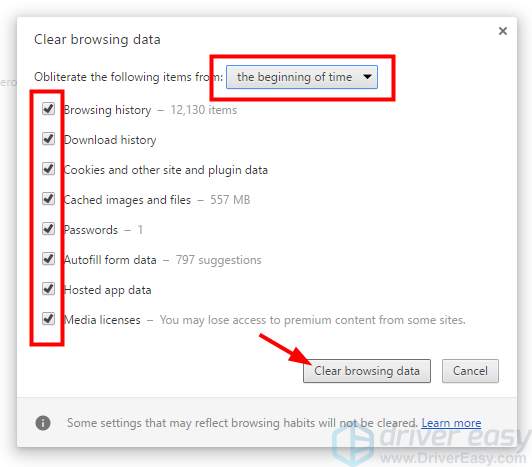 3) Use another browser
The plugin that your Chrome does not support may be the Java plugin. From the version 45, Google Chrome stops its support for NPAPI, an interface on which the Java plugin is based. If the content that is blocked requires the Java plugin, you should switch to another web browser in order for it to load, such as Internet Explorer (as recommended by Java).
111
111 people found this helpful