After updating drivers, if your computer doesn't work properly or the performance is slow down, you may be experiencing bad driver issues. When this happen to you, you can try resetting the driver back to previous version. The instructions to restore drivers below apply to Windows Vista, Windows 7, Windows 8, Windows 8.1 and Windows 10.
1. Press Win+R (Windows key and R key at the same time). A Run dialog will appear.
2. Type devmgmt.msc in the run box and click on OK button. Device Manager window will pop up.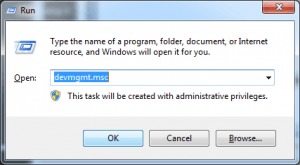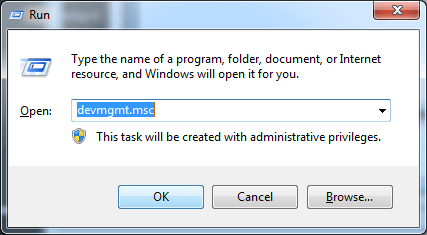 3. In Device Manager, locate the device that you want to roll back the driver for.
4. Right click on the device name. The Device Properties dialog will appear.
5. Click on the Driver tab.
6. Click Roll Back Driver button and follow the wizard to roll back to the older version.
Note: If the Roll Back Driver button is grayed out, an older driver is not available.
Following screenshot is for your reference.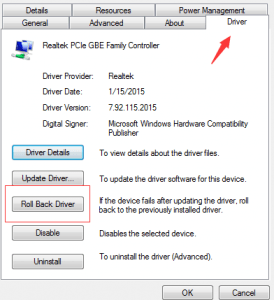 You can also reset the drivers by using Windows System Restore function. But you need to create system restore point first. Driver Easy can make this easier with Driver Restore feature which helps create system restore point automatically.
9
9 people found this helpful