GOOD NEWS!
Today we're releasing Version 5.6.15 (https://www.drivereasy.com/kb/DriverEasy_Setup.exe) for Driver Easy. The biggest highlight is the improved user interface for some key functions which now seems more intuitive. Here are the details: ↓↓↓
1) ✔ Re-designed the user interface for some key functions. For example, the previous "Get PRO" button has now been changed to "UPGRADE to Driver Easy Pro," and the content of the corresponding window is improved, too. Now you should no longer find it hard to activate your license key or to buy one.
There's still some other fine-tuning of the user interface. Just update your Driver Easy to Version 5.6.15 and enjoy the latest changes!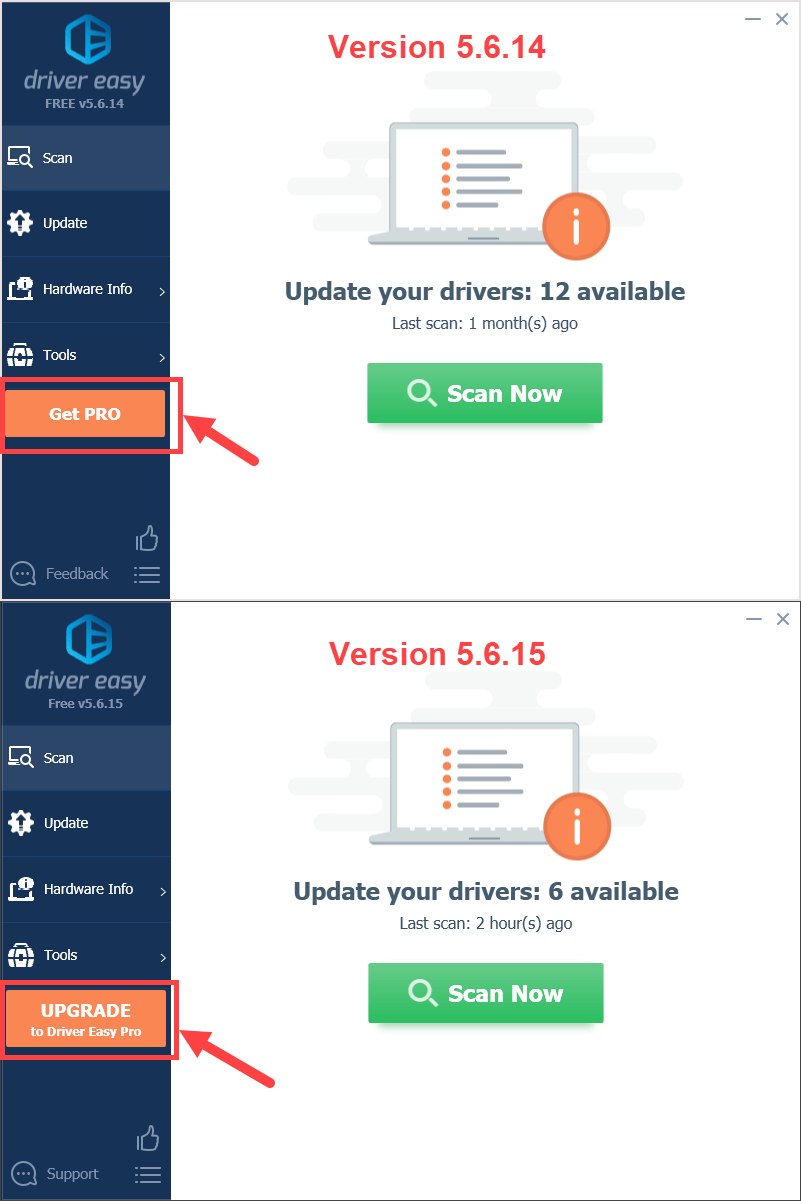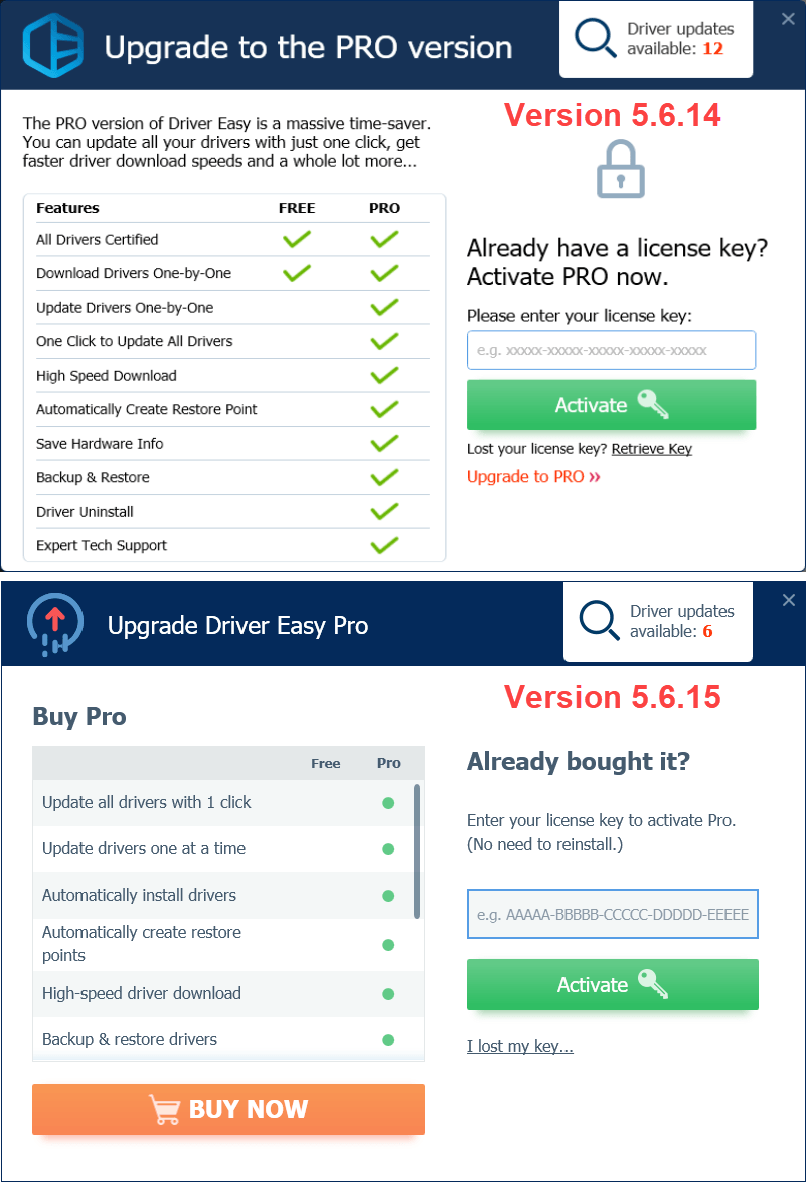 2) ✔ Fixed two major bugs in the process of driver installation. We were informed by some users that they ran into the following two errors when installing drivers. Now, these errors have been resolved.
3) ✔ Improved the "Support" function. Your system information will be automatically sent to the team after you submit the following form to seek technical support. You can find this form by clicking the "Support" button at the bottom left corner of Driver Easy.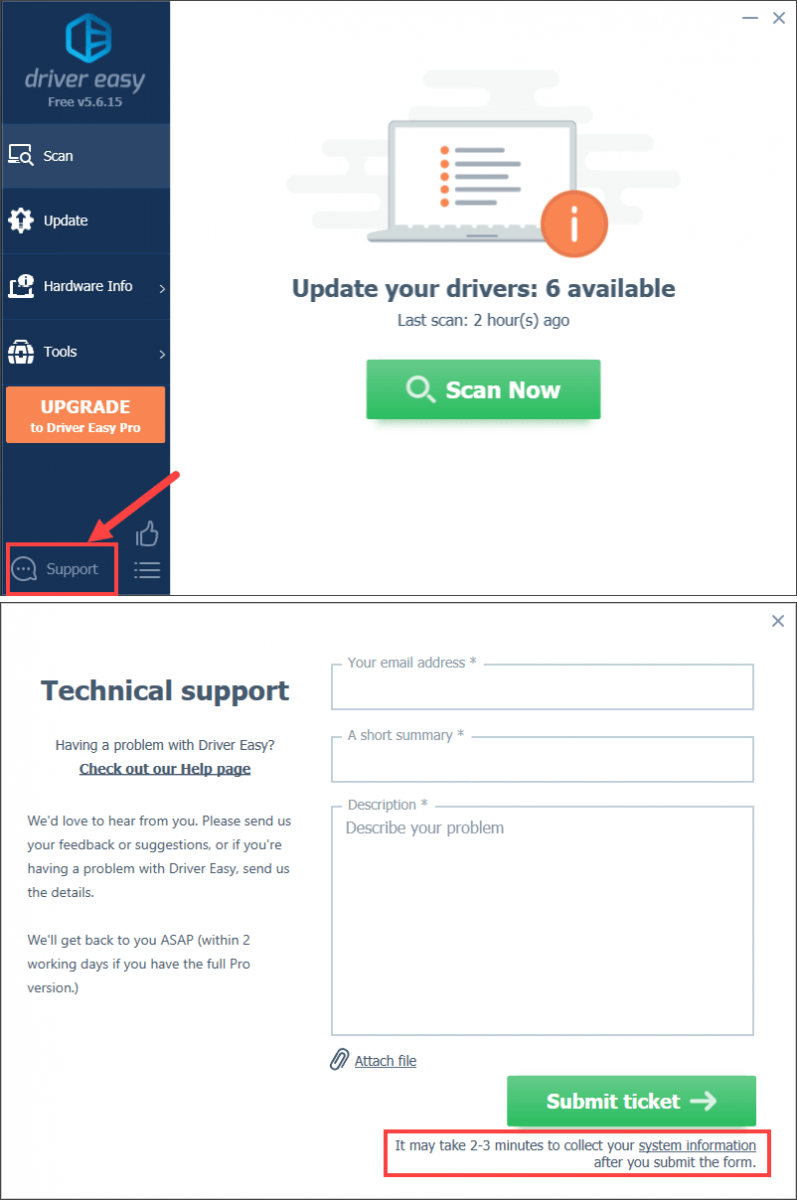 4) ✔ Added a new function that allows the "Technical support" window to pop up when users click a relevant link on websites. Specifically, as you click the "Ask for technical support" (there may be other expressions) link on one of our webpages, the "Technical support" window will be invoked automatically, which saves you much time opening it by yourself.
Note that this function works only when you have Driver Easy installed on your computer.
5) ✔ Polished the translations for French and Czech.
To check out the new features and improvements of Driver Easy, please download the official version here → (https://www.drivereasy.com/kb/DriverEasy_Setup.exe). You can also visit our homepage for more information about Driver Easy.
If you have any follow-up ideas or questions, please feel free to leave a comment below. See you soon! 🙂