See it in action
Watch Driver Easy update all the missing and outdated drivers on a PC.

How it works
Step 1: Download and install Driver Easy, then run it and click Scan Now. Driver Easy scans your computer and lists any hardware with missing, outdated or mismatched drivers.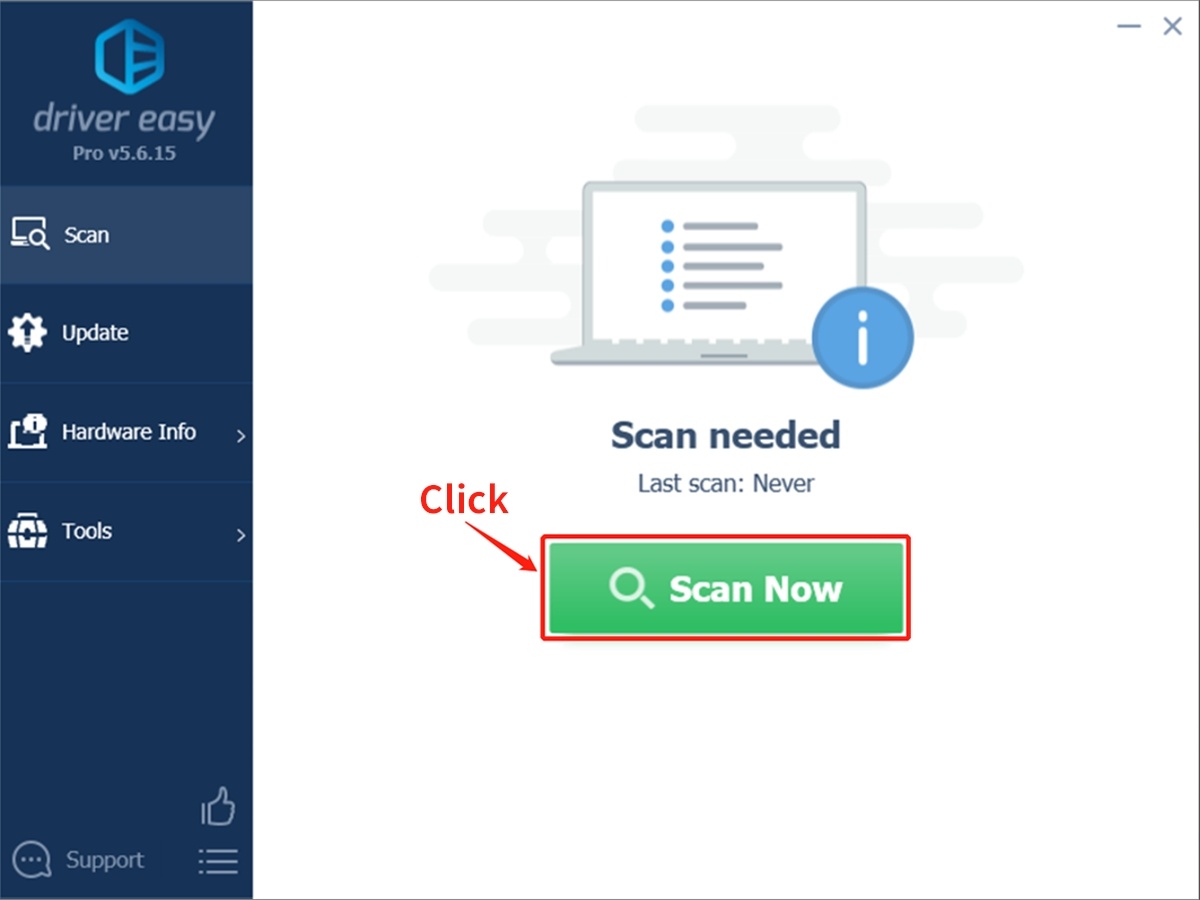 Step 2: Driver Easy lists all the drivers you need. Click Update All to download and install new drivers automatically. (Or update each driver individually.)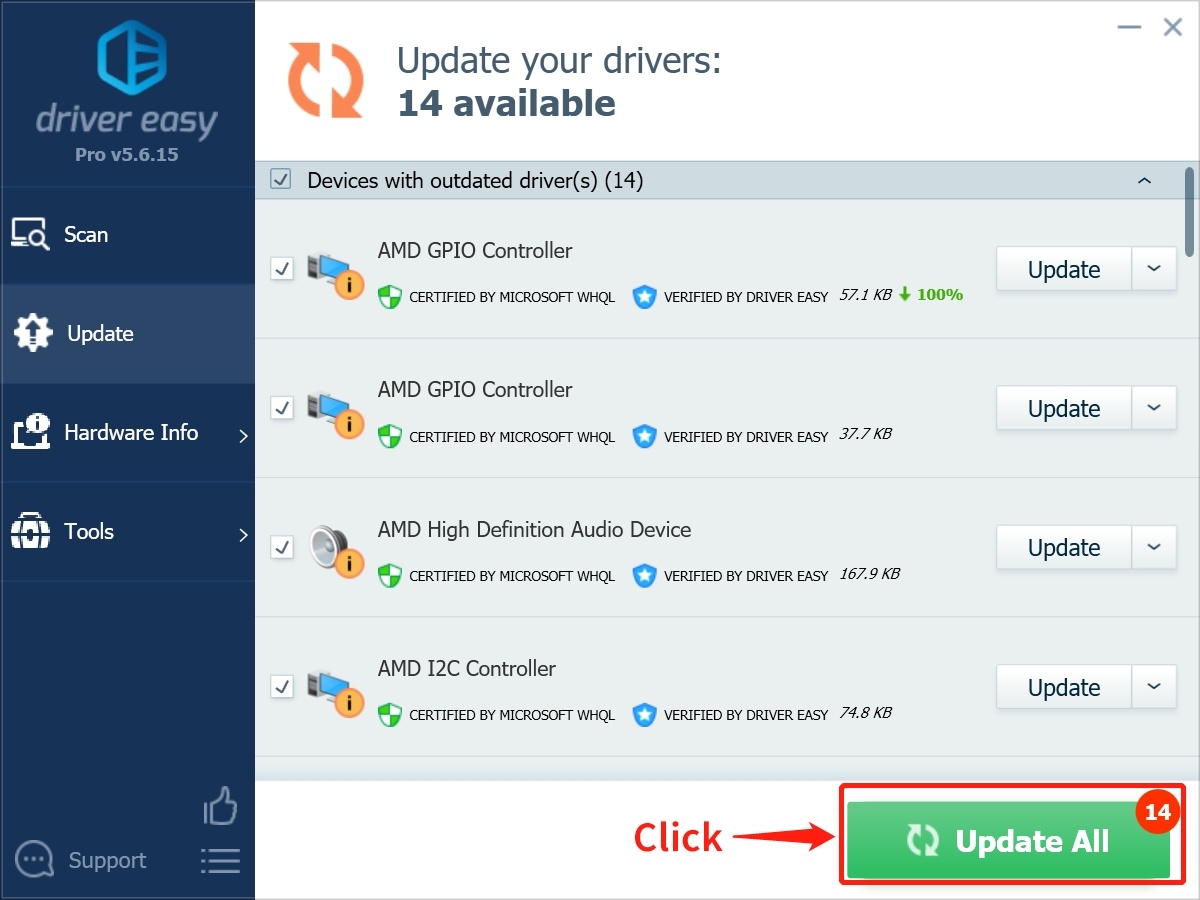 Features
Find all devices that need new drivers
Just click Scan, and Driver Easy will find all the devices on your computer that have missing or outdated drivers.
Works offline
Can't get online? Just use another PC to download the right network driver, then copy it across. Driver Easy steps you through it.
1-click fix
Driver Easy will download and install all your computer's missing and outdated drivers with just 1 click.
Driver backup & restore
Roll back to an earlier version of a driver with just a few clicks.
Improve computer performance & stability
Many computer issues are caused by drivers. Driver Easy can get your PC back in shape, and keep it there.
Auto restore point
Easily restore Windows to exactly how it was before you updated your drivers.
Any device
No matter what hardware your PC has inside, or what devices you have plugged in, Driver Easy will install the drivers you need, or your money back.
Scheduled scans
Set and forget. Driver Easy will ensure your drivers are always up to date.
8 million+ drivers
Driver Easy has more than 8 million drivers, and we add more every day. All official drivers, straight from the hardware manufacturer, and all certified safe and reliable.
Uninstall drivers for removed devices
Windows loads every driver at startup, even old ones, for devices you no longer use. This can slow your computer down and cause conflicts. With Driver Easy, you can uninstall them.
Supports Windows 11, 10 and 7
Driver Easy supports Windows 11, 10 and 7, desktop, laptop and touchscreen.
Tech support
Whether it's a driver issue or you need help with Driver Easy, our support specialists will be happy to help.
Daily updates
We launched Driver Easy way back in 2009, and we've updated it every day since, with new drivers, new features and regular improvements to the user experience.
Get hardware info
Get a quick, easy snapshot of all your computer's internal hardware – RAM, processor, motherboard, video card, network card, motherboard and more…