Hello everyone! It's been a while since we last updated Driver Easy, hope you're getting along well with Version 5.6.12. But if you did notice some bugs or imperfections, then perhaps the enhanced version we'd love to introduce today can resolve them – Yes, a new version of Driver Easy, 5.6.13 (https://www.drivereasy.com/kb/DriverEasy_Setup.exe), is out!
So what's new about this version? Let's dig right in and see more details:
1) Added two new entries – Driver Update History and Version History – to the main menu. By clicking Version History, you can take a look at the evolution history of Driver Easy as well as the changes in different versions. Better still, Pro users are now able to view and export the history of their driver updates by clicking Driver Update History. This feature should be quite useful when you need to know what drivers you've updated and some detailed information (such as driver versions) thereof.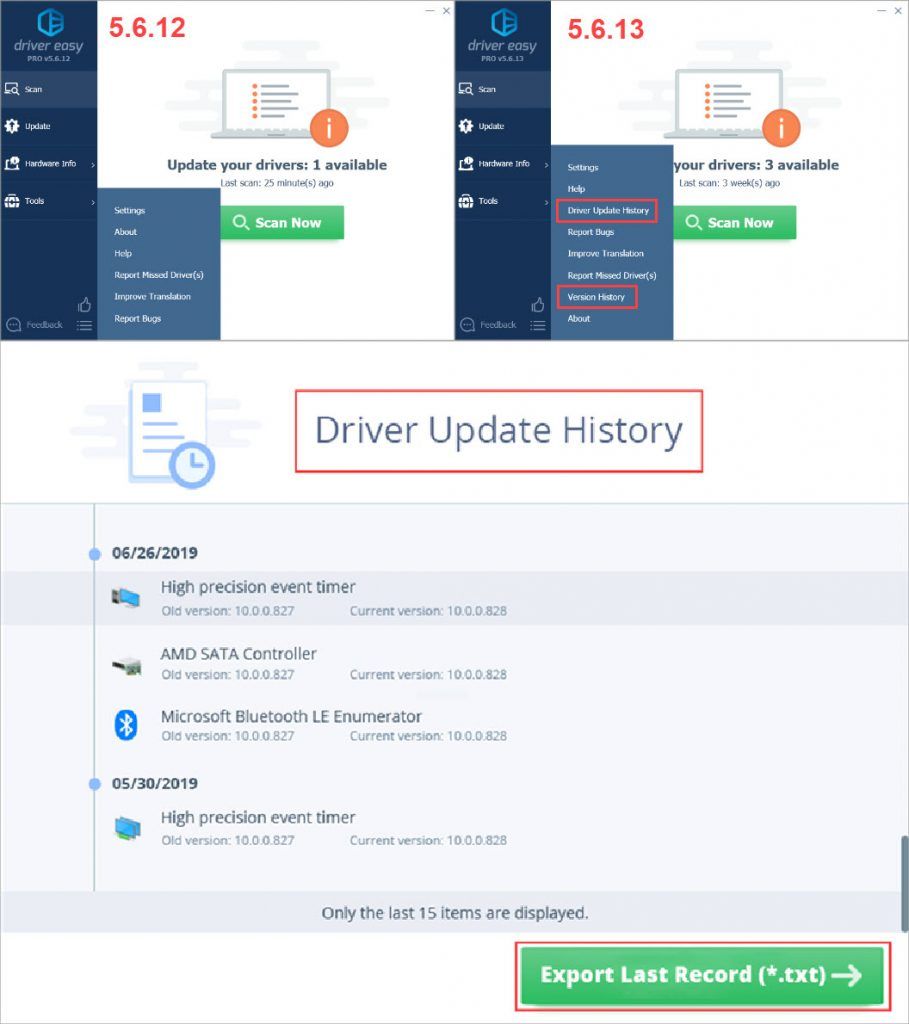 2) Improved the description in the dialog box indicating a specific feedback error. It might occur when you try to attach certain types of files (e.g. EXE files, APK files) on the Feedback panel. If you run into this issue, you can click the Help button to visit https://www.drivereasy.com/help/failed-to-send-your-message/ for further instructions.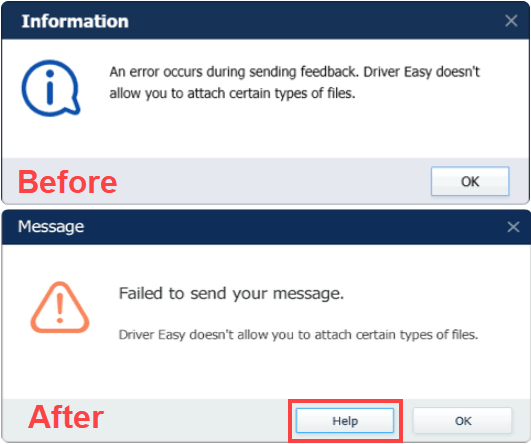 3) Bettered the look of WHQL certificate windows (you can open these windows by clicking the two little icons under a certain driver).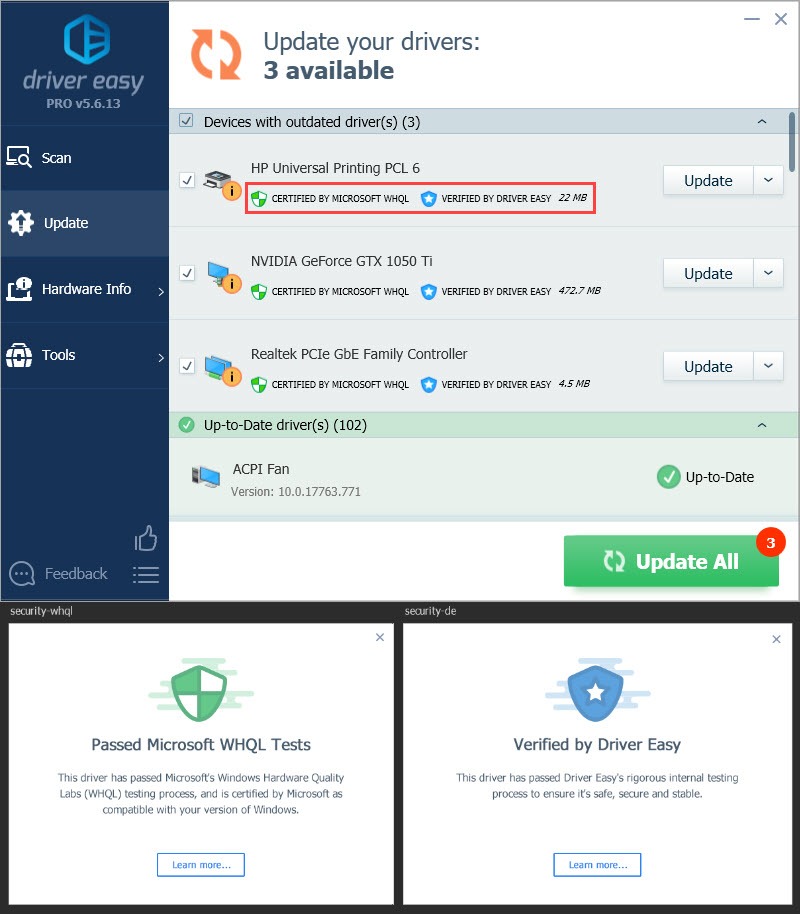 4) Fixed an error relating to system restore points.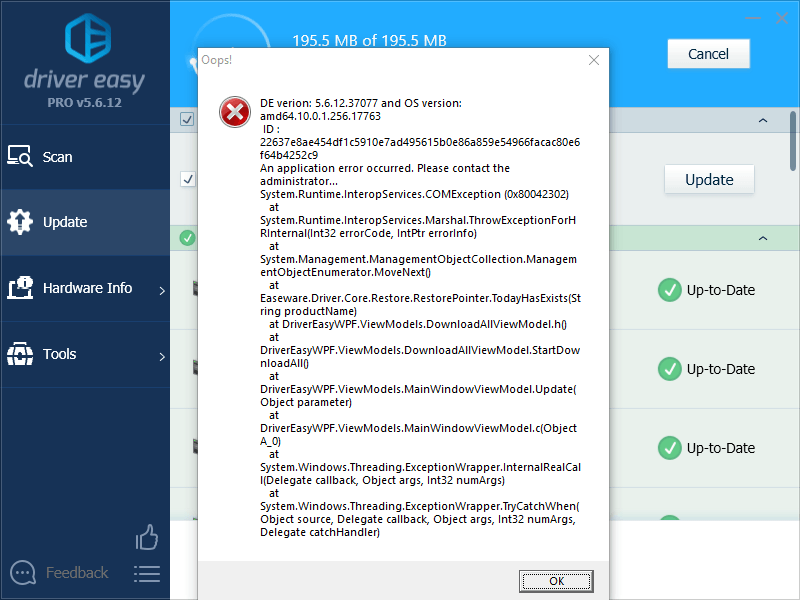 5) Inserted a warning message when you try to cancel the update in the middle of a driver install process. Now you can decide whether to cease the updating process or not.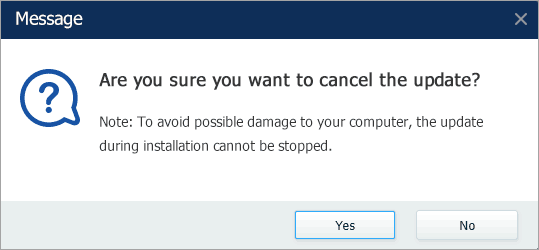 Besides all the improvements mentioned above, we also fixed a few minor bugs and polished the translation of some multi-language content.
Interested in the new features and benefits of Driver Easy 5.6.13? If yes, download the latest version (https://www.drivereasy.com/kb/DriverEasy_Setup.exe ) straight away! In case you're new to our product, you can visit our website (www.drivereasy.com) to know more about it. Also, feel free to leave a comment below if you've got any ideas about Driver Easy. Wish you all the best!