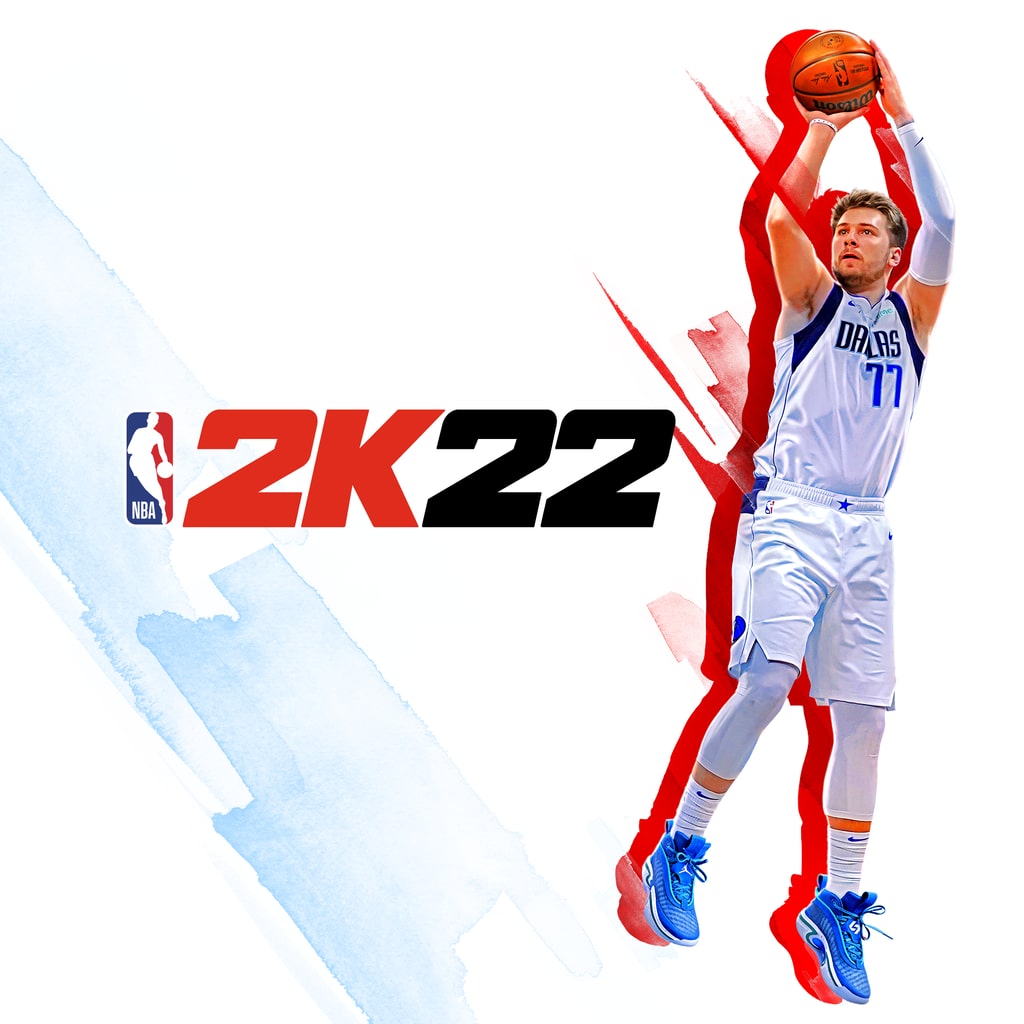 NBA 2K22 is a game that puts the entire basketball universe in your hands. But you might experience hard crashes during gameplay, especially if you're on Xbox Series X/S. But the good news is, it's fixable. In this article, we'll walk you through the steps to fix the NBA 2K22 crashing on Steam or Xbox issue.
If your game crashes on Steam
If your game crashes on Xbox Series X/S
On Steam
If you're experiencing constant crashes when playing NBA 2K22 on Steam, you would first need to make sure that you've installed game updates. Check if there are updates available. They come with bug fixes and provide you with game performance boost.
If you have the latest version installed but it still crashes, try these fixes:
1. Verify integrity of game files
Missing or damaged game files are another known culprit of NBA 2K games crashing on PC. But don't worry, resolving this problem is as simple as making a few clicks.
Open your Steam client. Under LIBRARY, right-click your game title and select Properties.


Select the LOCAL FILES tab. Then click on the button Verify integrity of game files….


Steam will now verify all of your game files, and compare them with files hosted on the game servers. If there are any discrepancies Steam will redownload, and repair corrupted files.
When the process is complete, launch your game. If your problem persists, try the next fix below.
2. Disable Steam overlay
Overlay technology is commonly used in various programs, which allows you to enjoy some exclusive features, but can also cause issues with some games. Therefore, you may need to disable Steam overlay and check if it can stop your 2K22 from crashing. Below are the steps you can follow.
Open your Steam client. Under LIBRARY, right-click your game title and select Properties.


In the GENERAL tab, uncheck the box Enable the Steam Overlay while in-game.


After applying the changes, relaunch your game. If it's still crashing, proceed to the next fix.
3. Update your graphics driver
When your game keeps crashing, you need to check if you're using an outdated graphics driver. If you can't remember when was the last time you updated your drivers, definitely do it right now. This is probably the best shot you have got without doing a lot of troubleshooting. Additionally, graphics card manufacturers usually release game ready drivers to guarantee that you can get the most out of your graphics card.
There are mainly two ways you can update your graphics driver: manually and automatically.
Option 1 – Manually update your graphics driver
To update your graphics driver manually, you can go to the official website:
Then find the driver corresponding with your Windows version, download, and install it manually by following the on-screen instructions.
Option 2 – Automatically update your graphics driver (recommended)
If you don't have the time or patience to update drivers manually, use Driver Easy, an automatic driver updater. With Driver Easy, you don't need to waste your time hunting for driver updates as it will take care of the busy work for you.
Download and install Driver Easy.
Run Driver Easy and click the Scan Now button. Driver Easy will then scan your computer and detect any devices with missing or outdated drivers.


Click Update All. Driver Easy will then download and update all your outdated and missing device drivers, giving you the latest version of each, direct from the device manufacturer.

This requires the Pro version which comes with full support and a 30-day money-back guarantee. You'll be prompted to upgrade when you click Update All. If you don't want to upgrade to the Pro version, you can also update your drivers with the FREE version. All you need to do is to download them one at a time and manually install them.


The Pro version of Driver Easy comes with full technical support. If you need assistance, please contact Driver Easy's support team at support@drivereasy.com.
After updating drivers, restart your PC and launch NBA 2K22. If it still crashes, try the next fix below.
4. Disable unncessary programs
There are circumstances that some programs may be interfering with your game. And too many programs running in the background will drain your system, which is more likey to cause problems. Therefore, we suggest you disable those programs that you don't necessarily use when playing NBA 2K22.
On your keyboard, press the Windows logo + R keys at the same time to open the Run box.
Type taskmgr and press Enter.


Under the Processes tab, right-click on the programs that you don't necessarily use and select End task.


Then restart your game. If this doesn't do the trick, try the next fix below.
5. Increase virtual memory
When your computer gets low on memory, virtual memory serves as additional RAM. But if it's not sufficient to handle some resource-demanding applications you're running, such as NBA 2K22, the crashing issue will occur. To see if that's your case, try extending the virtual memory. To do this, follow the instructions below.
In the Search box, type advanced system settings. Then click View advanced system settings from the list of results.


Under the Advanced tab, click Settings.


Select the Advanced tab and then click Change….


Uncheck Automatically manage paging file size for all drives.


Select your C drive and then tick Custom size.


Type in the values for Initial size and Maximum size. Then click OK to save the changes.
(Tips: Microsoft recommends that the virtual memory you set is no less than 1.5 times and no more than 3 times the size of your RAM. To check RAM on Windows, follow the instructions below. )
On your keyboard, press Windows + R keys simultaneously to invoke the Run box.
Type msinfo32.exe and press Enter.
Scroll down and look for the Installed Physical Memory (RAM) entry.
1 GB (Gigabyte) = 1000 MB (Megabyte)
So in my case, the recommended initial size is: 8 GB * 1000 * 1.5 = 12000 MB
For the recommended maximum size, it will be: 8 GB * 1000 * 3 = 24000 MB
6. Repair corrupted system files
If programs on your computer crash frequently, it's high time you check if your Windows software files are corrupted, malfunctioning, or missing. To fix the crashing issue you're having, attempt to repair those corrupted files by using Fortect, which specializes in Windows repair. When your run Fortect, it'll automatically find, and fix system software issues. With regular use, Fortect will constantly refresh your operating system which will keep your computer running at its best.
Download and install Fortect.
Open Fortect and it will run a free scan of your PC. Upon completion of the scan, the software will conduct a diagnosis and show you a summary of system issues. This will take a few minutes.
Once it's finished, click Start Repair to start the repair process.


On Xbox Series X/S
If NBA 2K22 keeps crashing on your Xbox Series X/S, try the workarounds and take the troubleshooting tips below.
Some temporary fixes
YouTuber Nvad3 found a workaround that had also worked for other players. That is to keep pressing the upward button on the D-Pad as you launch the game. Spamming the upward button will allow you to skip the menu screen, which seems to be causing the crashing issue.
However, if this doesn't work for you and if you have over 99 friends online, you can try creating a new account. This is also an odd glitch as gamers found that the game is more likely to crash when you have more than 99 friends. Instead of deleting friends, you can simply create a new account to check if your game stops crashing.
Other troubleshooting steps
Although this glitch is most likely from the game's end, you can still perform the following troubleshooting steps to make sure you can run your game smoothly on console.
1. Install the NBA 2K22's latest patch
2. Restart your router and modem
3. Hard reset your Xbox Series X/S
(This process doesn't delete any of your information, so you can safely perform it without fear of losing any game data. )
Shut down the console by pressing and holding the Power button.
Release the Power button once the console turns off.
Unplug the Power Cable.
Wait at least 5 minutes.
Plug the Power Cable in.
Press the Power button to turn the console back on.
4. Delete saved game data
Before getting started, make sure you've synced your files and data. Then follow the instructions below.
Quit your game.
Select My games & apps.


Select See all.


Highlight your game and select Manage game and add-ons.


Then go down to Saved data and hit the Delete all button. After deletion, relaunch your game.
However, if you're still experiencing crashes after trying the methods listed above, you may need to wait for the patch. Or you can submit a support ticket for further technical assistance.
---
That's it. Hope you could finally play the game without crashes or bringing you back to the dashboard. If you found alternate solutions to fix the crashing issue, don't hesitate to share with us in the comment section below.
1
1 people found this helpful