Does this image look familiar?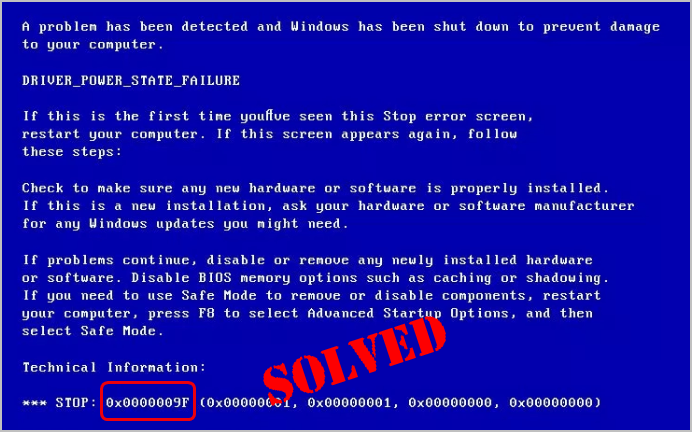 If you're getting the 0x0000009F blue-screen error on your Windows computer, there's nothing scarier, in the Windows's world! Don't panic, you won't be stuck there forever. We're going to walk you through how to fix it. Read on and find how…
4 fixes for 0x0000009F
If you're not able to boot your computer into the normal Windows, please boot it into Safe Mode to perform the following solutions.
---
Solution 1: Update all your available driver
Updating drivers should always be your go-to option when something goes wrong with your computer or system. The 0x0000009F blue-screen error is no exception. 0x0000009F translates to DRIVER_POWER_STATE_FAILURE, which occurs mainly because a misbehaved driver on your computer.
Whether you choose to update the device drivers manually, using Windows Update, or you use a trusted third party product, it's essential that you have the latest correct device drivers for your operating system at all times.
If you're not comfortable playing with device drivers, we recommend using Driver Easy. It's a tool that detects, downloads and (if you go Pro) installs any driver updates your computer needs.
To update your drivers with Driver Easy, just click the Scan Now button, then when it lists the drivers you need to update, click Update. The correct drivers will be downloaded, and you can install them – either manually through Windows or all automatically with Driver Easy Pro.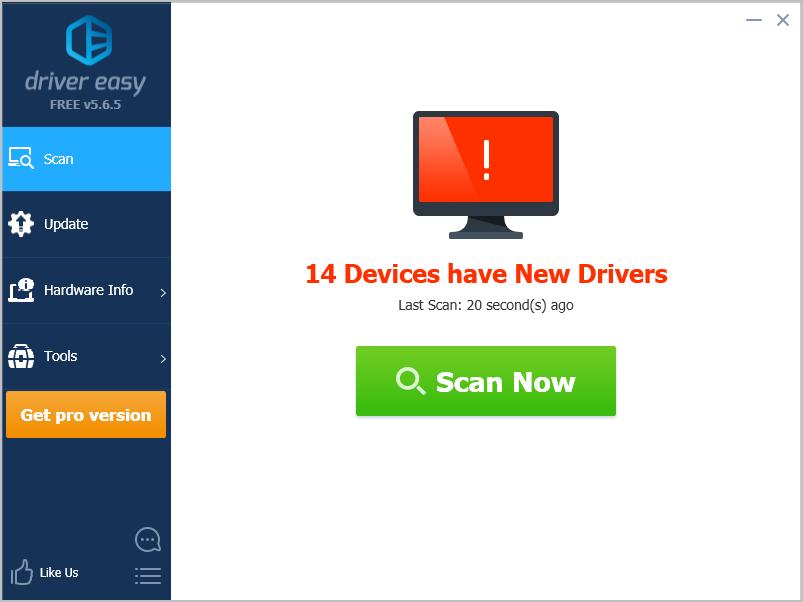 ---
Solution 2: Remove the new added hardware
The 0x0000009F error could be also caused by the new hardware added to your computer, try to remove all the devices you've connected to your computer recently, then restart your computer to see if the blue screen disappears.
a) If the blue screen shows again, then your new added hardware should not be blamed, skip to the next solution.


b) If the blue screen disappears, then connect your hardware back to your computer one by one to locate the exact device causing the error. Then you can try to repair the device or replace it with a new one.
---
Solution 3: Uninstall problematic programs
This problem may be also possible caused by the new installed programs on your computer. If you've installed any program on your computer, uninstall them from your system then restart your computer to see if the blue screen disappears.
---
Solution 4: Install the hotfix from Microsoft
If you're getting the error on Windows 7, and the error shows as: 0x0000009F (parameter1, parameter2 , parameter3 , parameter4 ), you can install the supported hotfix from Microsoft to try to solve the problem.
---
Have you ever fixed the 0x0000009F error? Feel free to comment below with your own experiences.