Rainbow Six Siege is gaining great popularity. But you might encounter the freezing issue while playing the game or at launch. The constant freezing could really destroy your gameplay, right? Don't worry, in this article, we'll guide you on how to fix it.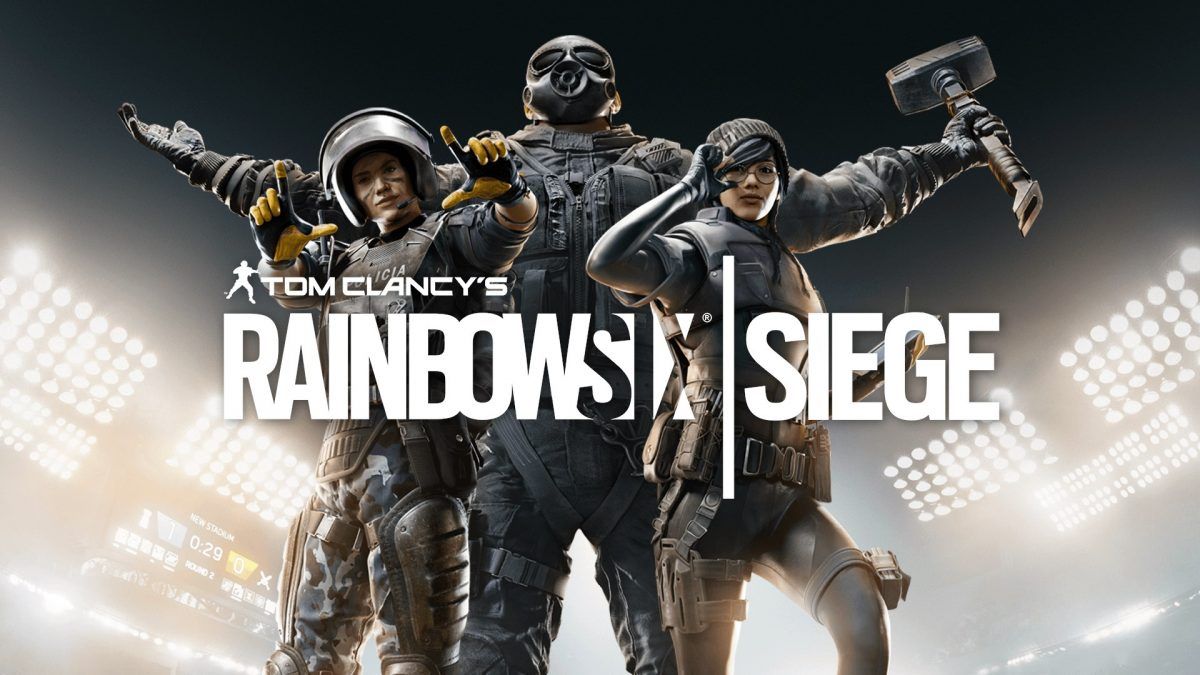 Try these fixes:
You might not need to try them all; simply work your way down the list until you find the one that works for you.
Before getting started
Before you take any steps for troubleshooting, check if your computer meets the game's system requirements.
| | |
| --- | --- |
| Operating system | 64-bit Windows 7 SP1 / Windows 8 / Windows 8.1 / Windows 10 |
| Processor | intel Core i3 560 @ 3.3 GHz or AMD Phenom II X4 945 @ 3.0 GHz* |
| RAM | 6 GB |
| Video card | Nvidia GeForce GTX 460 or AMD Radeon HD5 |
| Hard Drive | 85.5 GB |
| DirectX | 11 |
Minimum requirements
| | |
| --- | --- |
| Operating system | 64-bit Windows 7 SP1 / Windows 8 / Windows 8.1 / Windows 10 |
| Processor | Intel Core i5-2500K @ 3.3 GHz or AMD FX-8120 @ 3.1 GHz * |
| RAM | 8 GB |
| Video card | Nvidia GeForce GTX 670 or AMD Radeon HD7970 / R9 280X or better (2048 MB VRAM) |
| Hard Drive | 85.5 GB |
| DirectX | 11 |
Recommended requirements
Your PC needs to meet the minimum requirements in order to play Rainbow Six Siege. But for a better gaming performance, make sure it meets the recommended requirements.
---
Fix 1: Prevent your computer from overheating
If your computer is overheating, you may not be able to play the game because it freezes in an attempt to protect the computer. Rainbow Six Siege is a graphics-intensive game and it uses more power thus creating more heat. So in order to play the game smoothly, you need to first, prevent your computer from overheating.
Here are some tips:
1) Open the case and remove the dust.
To prevent the heating issue, you're supposed to clean your computer on a regular basis. Because as time goes by, dust will build up and thus block the airflow.
Before doing the cleaning, you need to shut down and unplug your computer.
2) Make sure your computer has free space.
To ensure the cooling efficiency, you need to make sure that nothing is blocking the cooling fans.
3) Stop apps from running in the background.
Having too many apps running in the background will generate heat. So if they're unnecessary programs, you can stop them from running via Task Manager. (To access the Task Manager, simply press Windows logo key and R together on your keyboard and type taskmgr.exe.)
4) Stop overclocking.
You might enable overclocking to have better gaming experience. But this pushes your computer beyond its limits. So to cool down your computer and increase its lifespan, try disabling it.
---
Fix 2: Delete temp files
When your computer doesn't have sufficient space to store the temp files, it might lead to the freezing issue. So you can delete them by following these steps:
1) Press Windows logo key and R together on your keyboard and type %temp% in the box.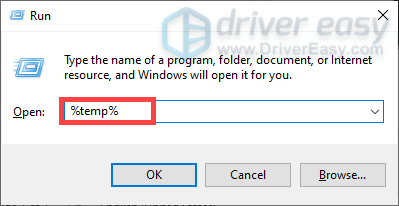 2) Select all the files in the folder and delete them.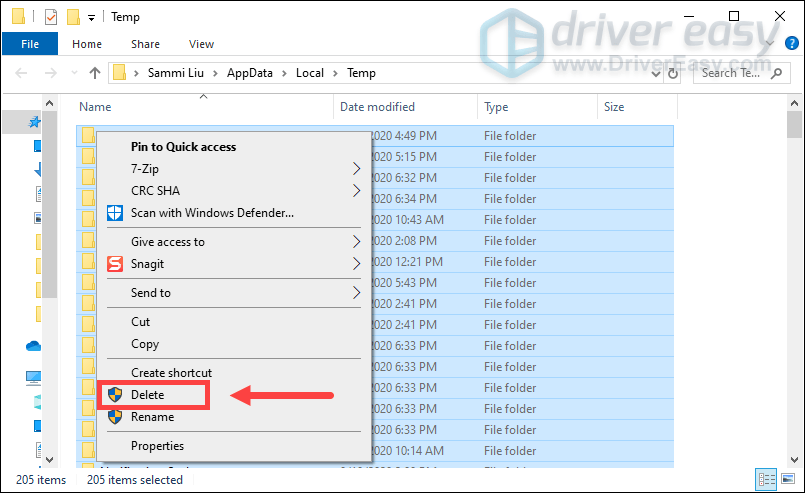 After that, relaunch your game and hopefully, the freezing problem is solved.
But if your problem persists, you should run a deep scan of your Windows system. There is a possibility that your Windows software files are corrupted, malfunctioning and missing, which would cause the freezing issue.
To save you the hassle, you can try Reimage to automatically find, and fix system software issues. Reimage also increases performance, stops computer freezing and system crashes as well as improves overall PC stability. With regular use, Reimage will constantly refresh your operating system which will keep your computer running at its best.
1) Download and install Reimage.
2) Open Reimage and it will run a free scan of your PC and give you a detailed report of your PC status. This will take a few minutes.
3) Once it's finished, click START REPAIR to start the repair process.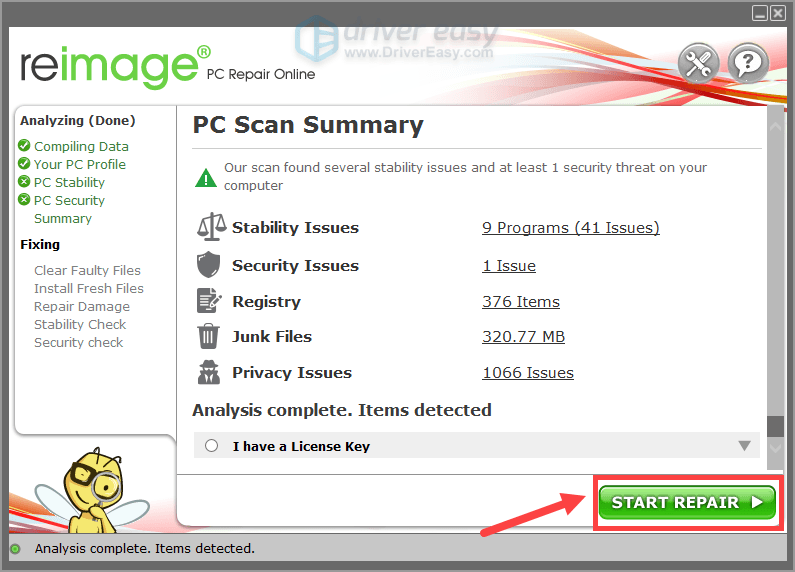 ---
Fix 3: Update your graphics driver
Your graphics card is one of the core components of your PC. And your graphics driver is essential for getting top performance from your GPU. Therefore, if you're using an outdated or faulty graphics driver, you wouldn't be able to get good performance from your game and constant freezes would happen. To prevent the freezing issue, you need to update your graphics driver.
Here are two options you can take to update your drivers: manually or automatically.
Option 1: Manually update your graphics driver
To update your graphics driver manually, you can go to the official website:
Then find the driver corresponding with your Windows version and download it manually. Once you've downloaded the correct driver for your system, double-click on the downloaded file and follow the on-screen instructions to install it.
Option 2: Automatically update your drivers (recommended)
Manually updating graphics drivers does take some time and patience. Also if you encounter other issues related to drivers updates while playing the game in the future, you'll again have to bother downloading and installing the latest drivers on your own. So to save you time, we recommend using Driver Easy as your great pick for driver updates.
Driver Easy is a useful tool that will automatically recognize your system and find the correct drivers for it. You don't need to know exactly what system your computer is running or risk downloading and installing the wrong driver.
Here's how you can update your drivers with Driver Easy:
1) Download and install Driver Easy.
2) Run Driver Easy and click the Scan Now button. Driver Easy will then scan your computer and detect any outdated or missing drivers.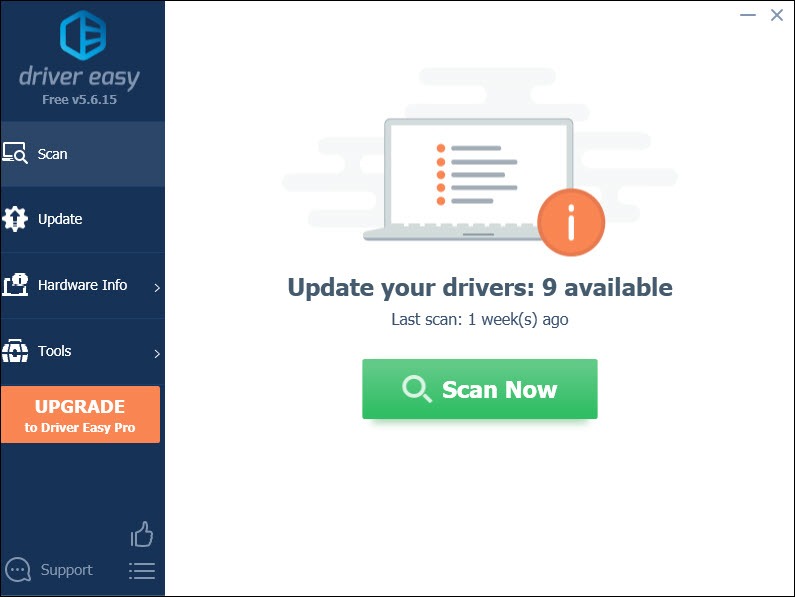 3) Click Update All to automatically download and install the correct version of all the drivers that are missing or out of date on your system.
(This requires the Pro version which comes with full support and a 30-day money-back guarantee. You'll be prompted to upgrade when you click Update All. If you don't want to upgrade to the Pro version, you can also update your drivers with the FREE version. All you need to do is to download them one at a time and manually install them.)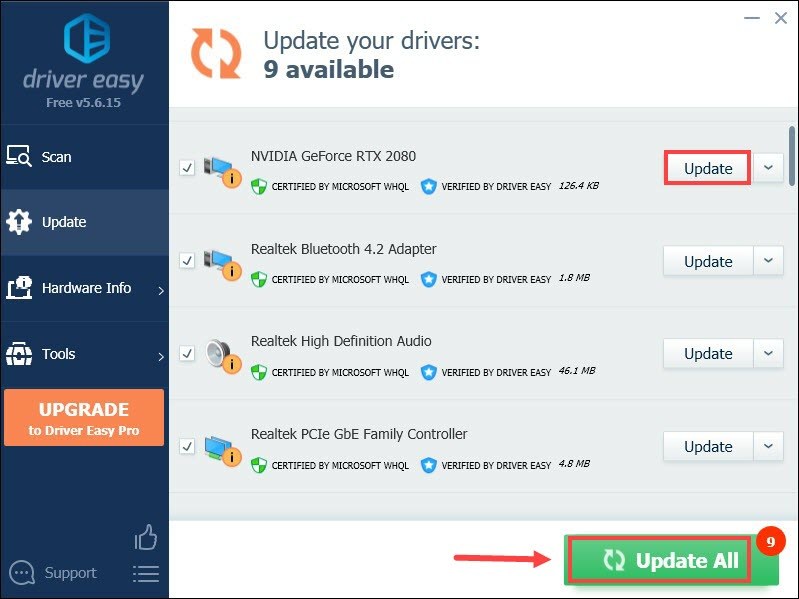 The Pro version of Driver Easy comes with full technical support. If you need assistance, please contact Driver Easy's support team at support@drivereasy.com.
After updating the drivers, restart your computer for them to take full effect and then launch Rainbow Six Siege. If the issue persists, move on to the next fix.
---
Fix 4: Verify your game files
Verifying the game files is one of the simplest troubleshooting steps you can try when you're experiencing the freezing issue. You need to force your game to stop first and then verify the files from the launcher.
If you're playing it on Uplay
1) In Uplay, click on the Games tab.
2) Right-click on your game and select Verify files.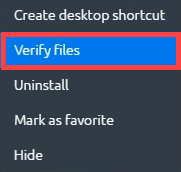 Till then, it'll verify your game files and if Uplay detects any damaged files, you can fix them by clicking on Repair.
If you're playing it on Steam
1) Under the LIBRARY tab, right-click on Tom Clancy's Rainbow Six Siege.
2) Select Properties.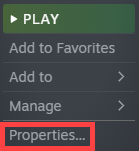 3) Click on the LOCAL FILES tab and click VERIFY INTEGRITY OF GAME FILES….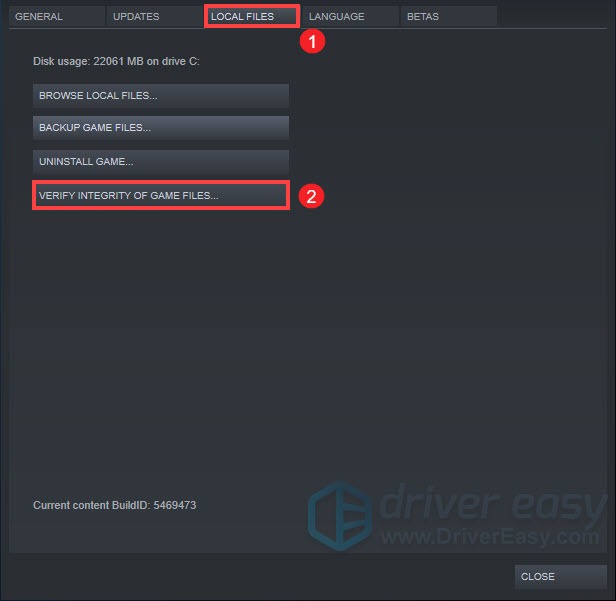 Till then, it'll start validating your Rainbow Six Siege files. This process would take a while to finish. After that, play your game to check if the issue is solved.
---
Fix 5: Lower in-game settings
The in-game settings by default might not provide you with the best gaming performance but could be the cause of the freezing issue. Here are the settings that you might need to change.
| | |
| --- | --- |
| VSync | Off |
| Widescreen Letterbox | Off |
Display Settings
| | |
| --- | --- |
| Ambient Occlusion | Off |
| Lens Effects | Off |
| Zoom-in Depth of Field | Off |
| Anti-Aliasing | Off |
Graphics Settings
After applying all the changes, launch your game to check if the problem persists. If it does, then you can consider uninstalling and reinstalling the game.
---
So these are the fixes for the Rainbow Six Siege freezing issue. Hopefully, they work for you. If you have any ideas or questions, do not hesitate to leave us a comment.
5
5 people found this helpful