Since smartphones have become a necessity in our lives, for most people smartphones are much more than a communication tool, and people tend to store personal information and privacy in their phone.
But is that safe? Not before you have antivirus programs for your Android devices. This post introduces the best 5 antivirus software for Android device.
Top 5 Antivirus Software For Android
Here are the five best antivirus programs on the market. Check it out!
Before going into the details, here is summary of the five best antivirus programs.
Note: you can click the coupons page to get promo code or coupon code for the available antivirus program.
Google Play
Review
Free Trial
Price
Norton
4.6
30-day free trial
$59.99/year
McAfee
4.4
30-day free trial
$34.99/year
Avast
4.6
Permanent free & 30-day free trial
$59.99/year
Bitdefender
4.6
Permanent free
$29.99/year
Kaspersky
4.8
30-day free trial
$15.99/year
---
Norton Mobile Security & Antivirus Protection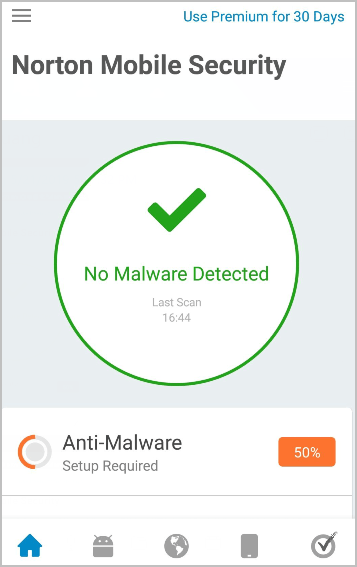 Norton is a remarkable antivirus service since 1982. It provides you with comprehensive protection for your devices, including PC, Mac, and mobile phones. Moreover, Norton scans your device, offers solutions to detected problems, secures web browsing, and protects your Internet connections.
Norton Mobile Security & Antivirus Protection protects your Android device in various ways, and you can find what you want from the application: Malware scan, WiFi security, Anti-theft, web protection, etc.
Malware scan – scanning any malware in your device and removing malware and viruses.
WiFi security – securing your WiFi connections.
Anti-theft – remotely locking and wiping the personal information on your lost or stolen device.
Web protection – protecting your web browsing from hacking, such as phishing ads.
More
Most of the features are free to use, except for App advisor, Web protection, WiFi security, and System Advisor. Fortunately, you can try the 30-day free trial to test and enjoy the premium features before making up your mind.
Pros:
Robust protection for your Android device.
30-day free trial.
24/7 customer support.
Real-time scan.
Supporting scanning SD card and blocking unwanted callers.
Cons:
No permanent free version.
Scheduling a scan is not supported.
---
McAfee Mobile Security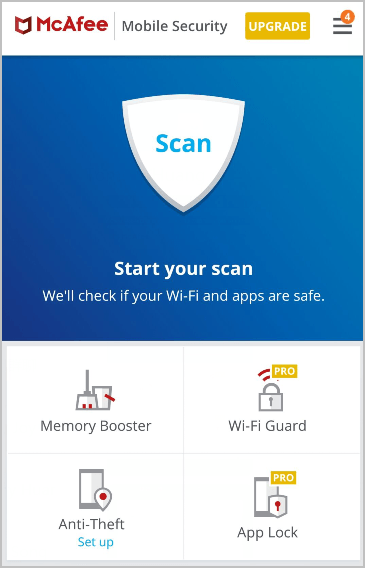 McAfee is one of the reliable antivirus applications providing you with worry-free protections. It has a 30-year history, and has been rewarded Silver Award and AV-Test Certified in 2018. McAfee has been dedicated to securing ultimate devices with complete virus protection and Internet security.
Major features in McAfee are as follows:
Basic scanning your WiFi and applications.
Deep scanning to find virus in your applications and files.
Boosting memory to improve performances by freeing up memory from background applications.
Guarding your WiFi connections securely.
Locking applications for extra security.
More…
Some features like WiFi guard, App lock, Remove ads, and Safe web require the Pro version. So you can't use these features for Free version. But don't worry. McAfee offers a 30-day free trial so you will have a full time to get a taste of it.
Pros:
Reliable antivirus protection.
Multiple devices for up to 5 devices.
Providing WiFi connections and performance optimization.
Offering password manager feature.
Cons:
No permanent free version.
Ads appear in the software for free version.
The setup process is a bit complicating.
---
Avast Antivirus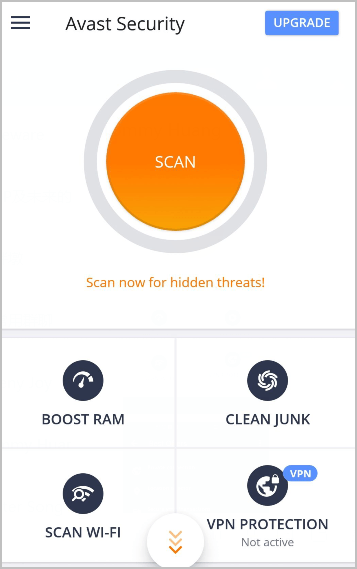 Light and easy to use, Avast is a always on the top priority when people considering the device security protection. Avast is available on PC, Mac and Android, so you can secure all your devices flawlessly.
Avast provides various features to protect your Android device up to the hilt.
Blocking viruses and other malware completely.
Scanning for WiFi security vulnerabilities.
Securing your passwords.
Protecting web browsing, especially for shopping and banking.
More…
You can enjoy all the features using the free trial version.
Pros:
Permanent free version is available.
Free trial version is available to try all the features.
Including VPN and password manager.
Automatically updating applications for you.
Cons:
A bit expensive comparing with the rest of the antivirus programs.
Ads appears in the software.
---
Bitdefender Mobile Security and Antivirus
Bitdefender is a global sybersecurity and antivirus software that has earned more than 500 million users. It has been the best Android Security Product of 2015, 2016, and 2017 according to AV-Test. Your Android devices are absolutely in a safe nest within the protection of Bitdefender.
Bitdefender features include:
Detecting malware and protecting your device from malware.
Scanning new-installed applications.
Blocking URLs that are detected unsafe.
Anti-theft – protecting your device by locking and wiping a stolen device.
200 MB VPN data per day.
More…
Bitdefender provides the permanent free version for users, so you don't have to pay for the basic features such as full scan and antivirus protection. But if you want to enjoy more benefits, like password manager, anti-theft, and free VPN, you'll need to buy the Pro version.
Pros:
Easy-to-use interface.
Permanent free versions.
Professional antivirus protection.
24/7 customer support
Cons:
Requiring to sign in an account to use the application.
No free trial to try on the premium features.
---
Kaspersky Mobile Antivirus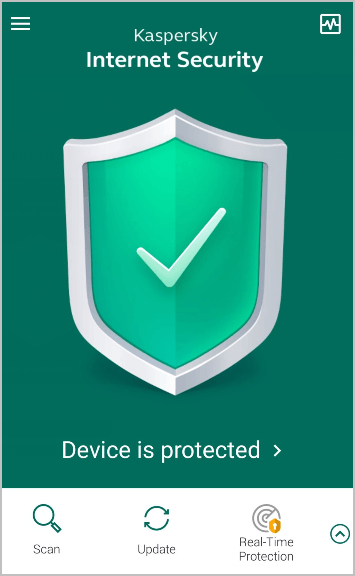 Kaspersky is cybersecurity and antivirus provider from Russia. It protects your devices against viruses, malware, spam, and other threats. It's been approved to be a robust antivirus program by CNET, PC Mag, and more famous websites.
Kaspersky's main features include the device scan, database update, call filter, anti-theft, app lock, and internet protection. Guess what?! You can try all the premium features with the 30-day free trial provided by Kaspersky.
Click Kaspersky deals to get Kaspersky coupon code first. Then you'll be redirected to the Kaspersky home page.
Pros:
30-day free trial.
Trustworthy protection for your device.
Filtering your phone calls.
Locating your phone if it's lost or stolen.
Cons:
No permanent free version.
Providing only basic features for your phone's security and performance.
---
So there you have it – the detailed information for the five best antivirus programs for Android device.
If you have any questions, feel free to leave us a comment below.