Google Chromecast is one of the easiest options that allow you to cast just about any media content onto your TV screen and turn your dumb TV into a smart one.
If you have a Chromecast but don't know how to set it up, don't worry – follow this guide and you'll have it up and running already…
How to set up Chromecast

Setting up Chromecast is actually very easy and quite intuitive. In case you're confused somewhere during the process, here's a step-by-step walk-through.
1) Unpack your Chromecast box, and you'll see that there's a Chromecast device and a bundled wall charger with a USB power cable inside the box.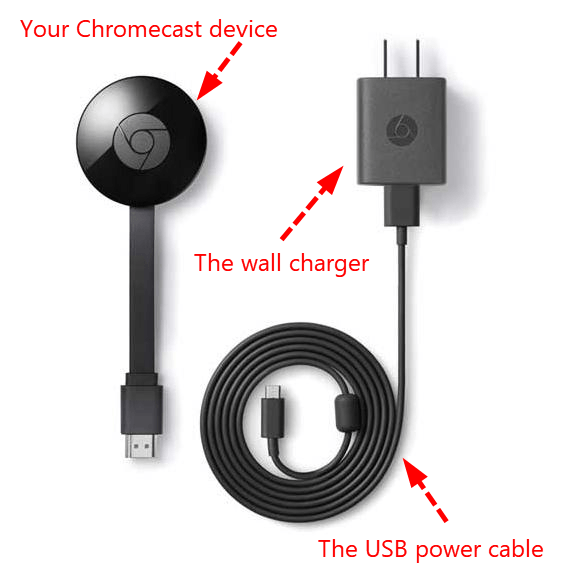 2) Plug your Chromecast device into a free HDMI port on your TV.
3) Connect the USB power cable to your Chromecast's USB port, then to charge your Chromecast, you can plug the wall charger into a power outlet. Or alternatively, if there's a free USB power port on your TV, you can plug the USB power cable from its wall charger into a USB power port on your TV instead. If your Chromecast charges properly, you should be able to see a little LED indicator light up on it.
If the USB power cable isn't long enough to reach the nearest power outlet in your place, you can buy an HDMI extension cable to extend the reach.
4) Turn on your TV and switch your TV's input into the right HDMI port. You'll know it's the right input when you're presented with a Welcome screen that prompts you to set up your Chromecast.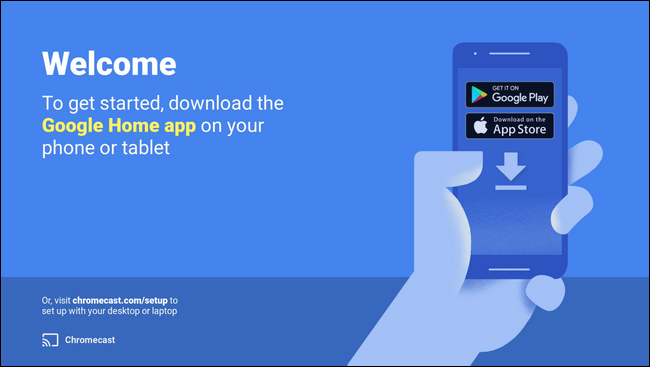 5) Go to Chromecast Setup Page, then click one of the buttons on the page to download the latest Google Chromecast app for your device.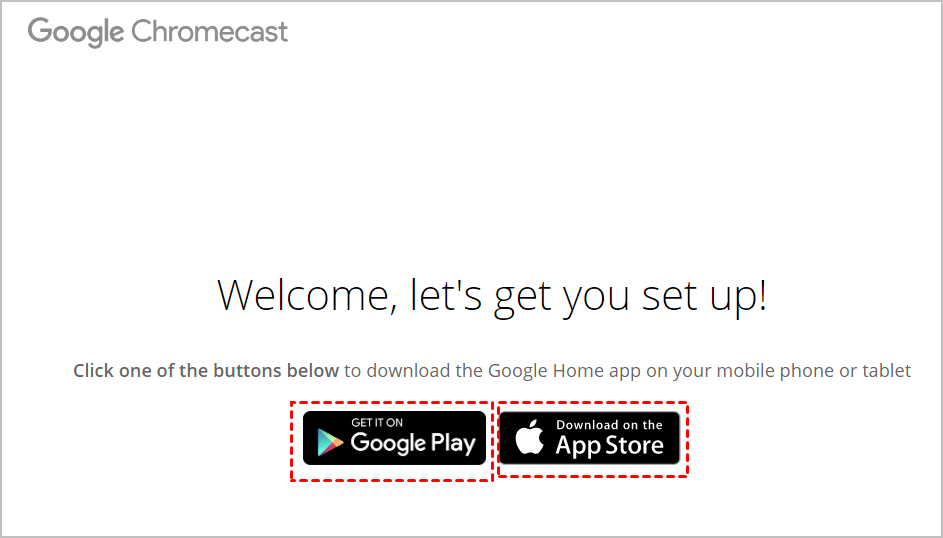 6) After you've installed the Google Chromecast app on your device, tap on the Get Started option and sign into your Google account.
8) In the top right corner of the screen, tab Add > Set up devices > Set up new devices.
9) Allow the app permissions to use location services to locate your Chromecast, then the app will then start scanning for nearby Chromecast devices ready to set up.
10) When your Chromecast shows up on the app screen, tap Set up > Continue.
11) Your TV will then display a four-digit code which is supposed to match the one on your app screen. If it does match, tap I see the code to continue. But if you don't see a code, move your device closer to the Chromecast device, tap Try again > Scan for devices.
12) Once you've confirmed the code, you'll go to a page that prompts you to enter a name for your Chromecast, choose a name that will help you identify your Chromecast and tap Continue.
13) After you've changed the name, you'll then be asked to choose a network for your Chromecast. Make sure you've entered the information that will log you into the same network with your device.
Hoorray – now you've successfully set up your Chromecast. Enjoy casting!
Use a VPN to get the most out of your Chromecast
While streaming via Chromecast helps turn your TV into a big entertainment hub, it does have its limits: a good portion of online content may not be available to you just based on where you are. This is because these websites are using geo-targeting technology to block access to their services when they detect you're browsing from outside of the specific regions. For example, in normal situations, you won't be able to access BBC iPlayer if you're outside of the UK because the service limits the accesses only to its UK residents.
If this, or geoblocks, is what locks you out of your favorite movies, TV shows or even games, don't worry – all hope is not lost. You can use a VPN to bypass the geo-restrictions.
A VPN (Virtual Private Network) a service that encrypts your Internet data, masks your IP address and allows you to appear as if you're browsing from a different location. With a VPN, you'll be able to unlock just about anything the Internet has to offer, stream media to your heart's content while staying secured and protected.
A lot of factors are worth looking into when you're choosing a VPN service. Firstly, you have to check whether it supports Chromecast. Then there's the global server coverage and connection speed to keep in mind to make sure you unblock just about everything and stream hassle-free. Next up, you need to consider the privacy policies and protection features of the service to avoid data leak or other obnoxious security concerns. After that, you'll need customer support that's an actual human you can get help from…
If you don't have time or patience to try out the services to find out a VPN service that suits you, you can choose Express VPN or NordVPN. Both VPN providers are excellent services with top-notch all around features that should be able to answer virtually all your needs for a Chromecast VPN.
---
That's all there's to it. If you have questions, ideas or suggestions, please feel free to leave us a comment below. Thanks for reading!
1
1 people found this helpful