Computer won't shut down in Your Windows 10? Try These Fixes!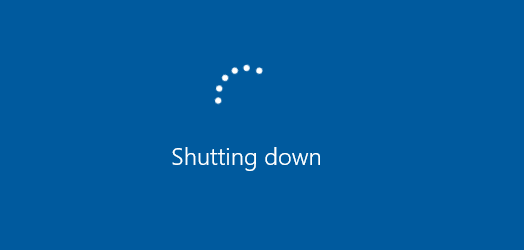 Having a computer-won't-shut-down problem is like having a baby that refuses to go to sleep. You must be worried sick that your computer will soon drain itself if you don't take actions NOW.
Surprisingly, this is quite a common problem. But although it's quite frustrating, it's usually not that hard to fix.
Try these fixes
All the fixes below work in Windows 10. You don't have to try all of them; just work your way down until this PC won't shut down problem goes away.
Fix 1: Update your drivers
Updating drivers (with your IMEI driver being the most likely culprit) should always be your go-to option when something goes wrong with your computer system. Whether you choose to update the device drivers manually, using Windows Update, or you use a trusted third party product, it's essential that you have the latest correct device drivers for your operating system at all times.
If you're not comfortable playing with device drivers, we recommend using Driver Easy. It's a tool that detects, downloads and (if you go Pro) installs any driver updates your computer needs.
To update your drivers with Driver Easy, just click the Scan Now button, then when it lists the drivers you need to update, click Update. The correct drivers will be downloaded, and you can install them – either manually through Windows or all automatically with Driver Easy Pro.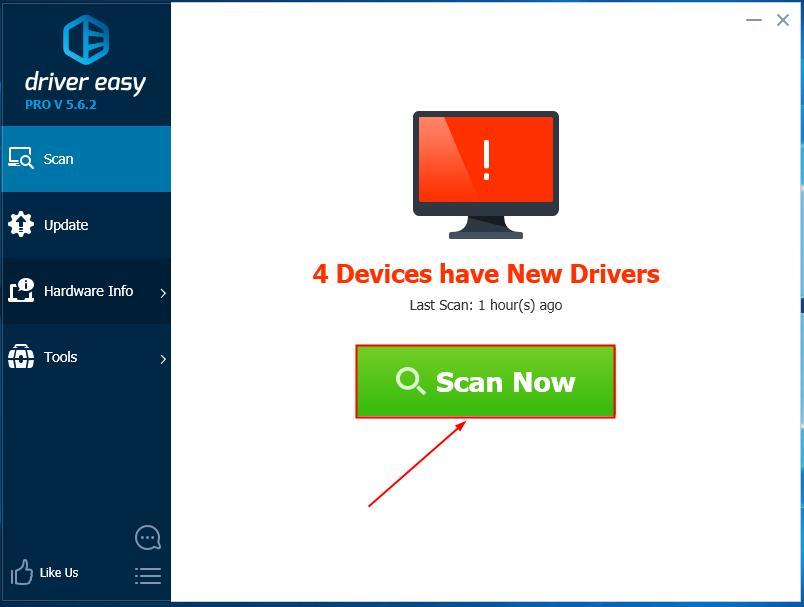 After that, don't forget to check if your computer powers off normally. 🙂
---
Fix  2: Disable fast startup
Fast startup is a new feature in Windows 10 that helps our computer restart faster. But sometimes it can interfere with the shutdown process, hence the computer-not-shutting-down problem. Here's how to disable fast startup:
1) On your keyboard, press the Windows logo key 

 and R at the same time, then copy & paste powercfg.cpl into the box and click OK.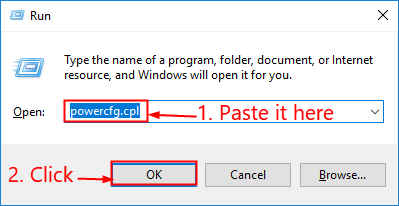 2) Click Choose what the power buttons do.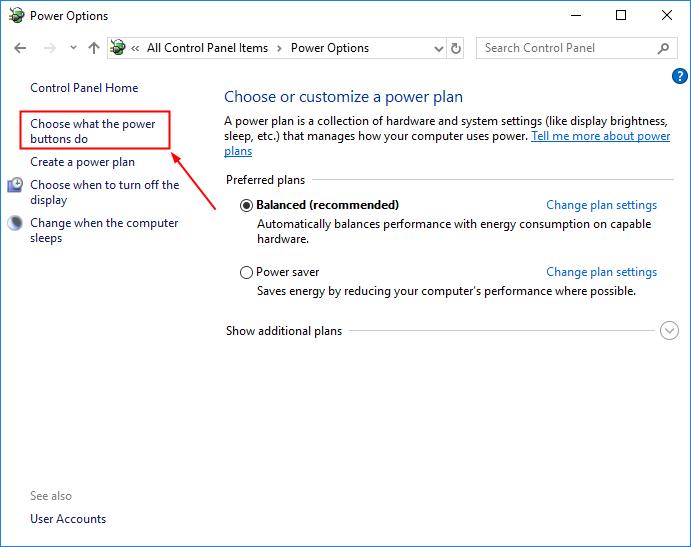 3) Click Change settings that are currently unavailable.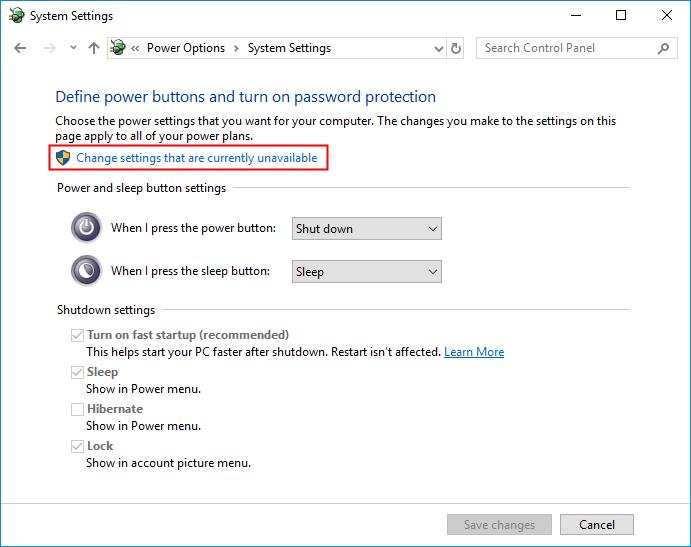 4) Make sure the box beforeTurn on fast startup (Recommended) is unchecked, then click Save changes and close the window.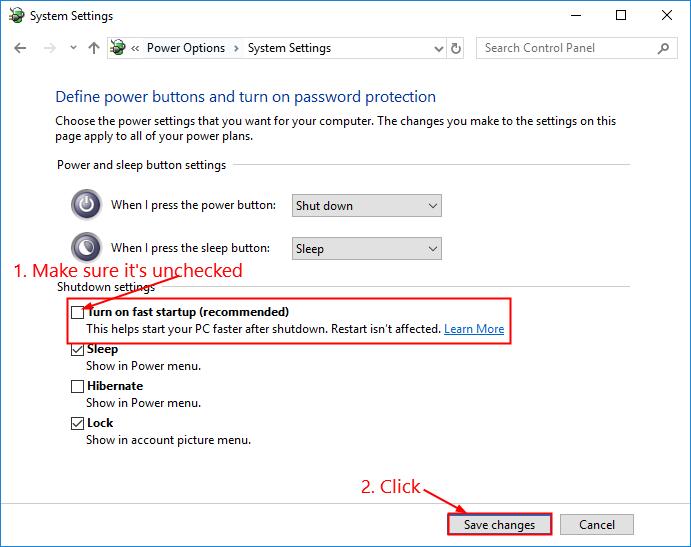 5) Check if your computer shuts down properly.
---
Fix 3: Change boot order in BIOS
Changing boot order in BIOS turns out to be another effective solution to your computer-won't-shut-down problem. Here's how we do it:
1) Click the Start button > the settings button.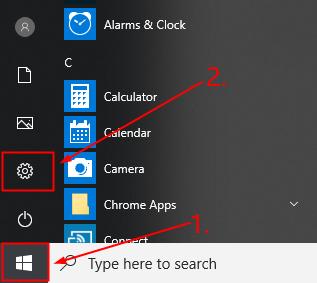 2) Click Update & Security.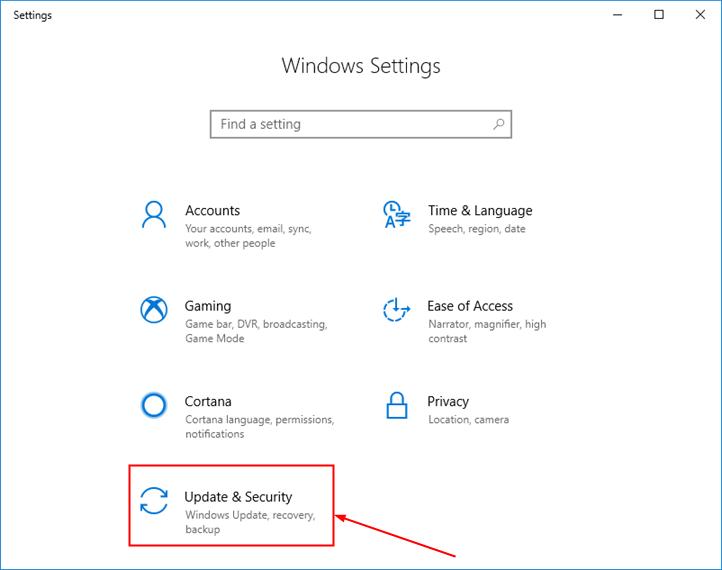 3) Click Recovery > Restart now.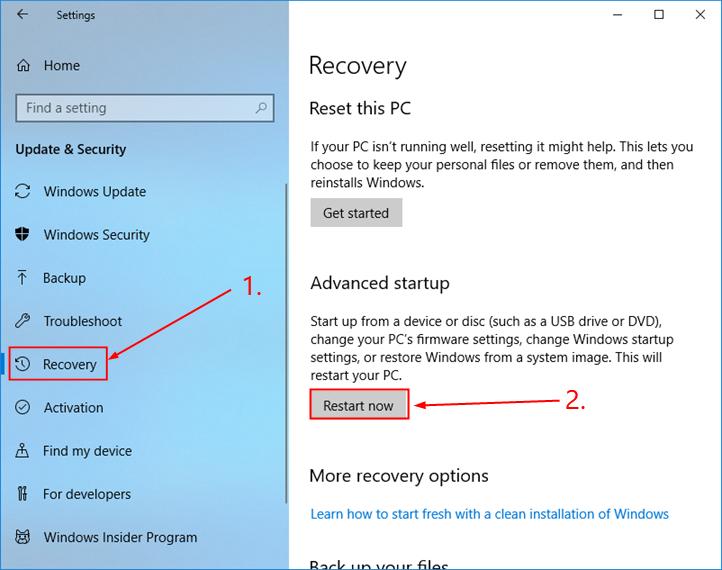 4) Click Troubleshoot > Advanced options > UEFI Firmware Settings.
5) Click Restart.
6) Go to the Boot tab.
7) Select The Default or HDD at the top of the boot order.
8) Press F10 to save changes and exit BIOS.
9) Check if you computer turns off properly.
---
Fix 4: Run Windows Update troubleshooter
If all else fails, you can run Windows update Troubleshooter to detect and hopefully fix the problem. To do so:
1) On your keyboard, press the Windows logo key 

 and R at the same time, then copy & paste control.exe /name Microsoft.Troubleshooting into the box and click OK.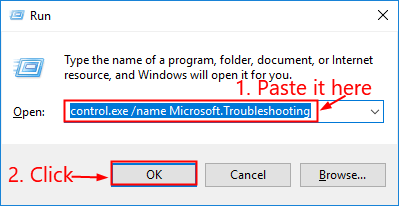 2) Click on Windows Update > Run the troubleshooter.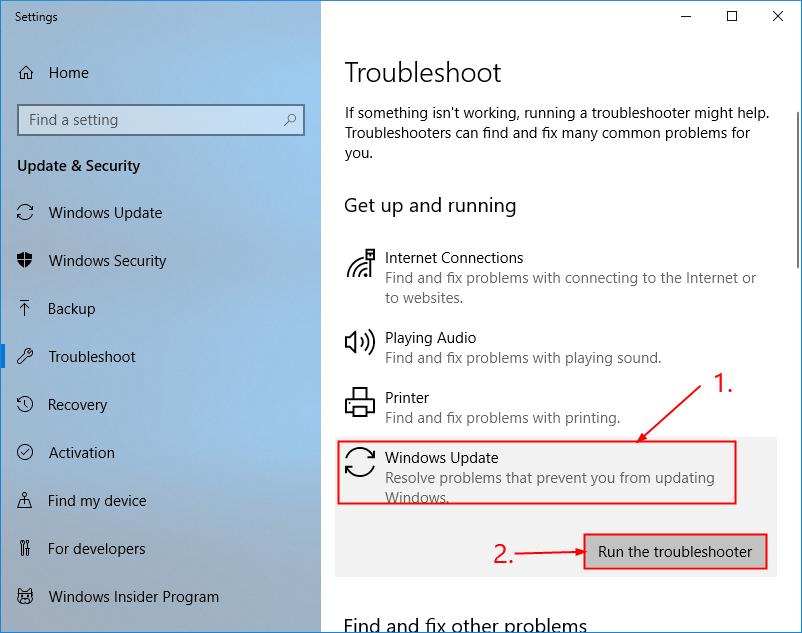 3) Follow the on-screen instructions to fix any lurking problems.
4) Shut down your computer once again and see if it's working right.
That's it – 4 tried and tested solutions for you to fix this computer won't shut down problem. Hope it helps and everything goes off without a hitch on your computer. Feel free to drop us a comment if you have any further questions or ideas to share with us. 🙂