This is the email signature of Driver Easy Support: 

Do you want to create a personalized signature for your own email messages? You can set texts, images, your business card, a logo, or an image of your handwritten signature as your email signature. Sound amazing, isn't it?
How do I create my Outlook signature?
It's easily to create a new email signature in Outlook.
See how:
1) Run Outlook on your Windows.
2) Click New Email.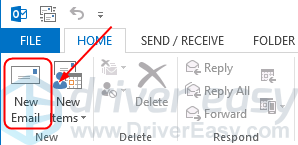 3) Click Signature, then Signatures…

4) Click New, then type a name for this signature and click OK.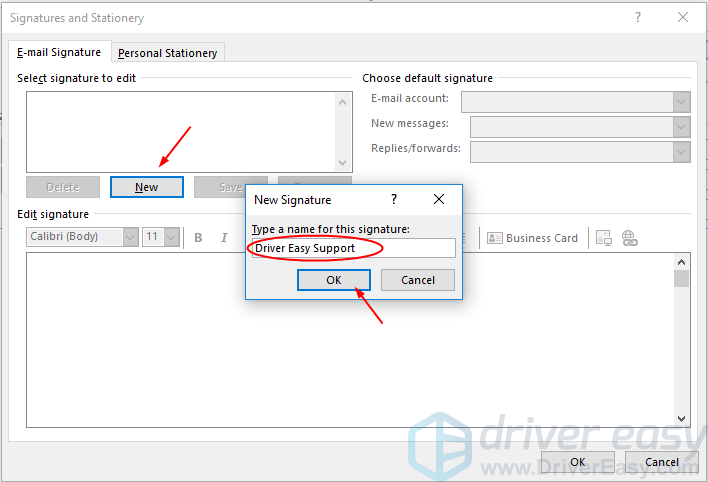 5) The new signature name should then show up.
Edit the signature in the way you like, texts, your business card, an image of you handwritten signature, etc.

6) In the Choose default signature section, you can set your new signature to default in New messages and Replies /forwards. Instead, if you don't want insert the signature in each new email, then set to None.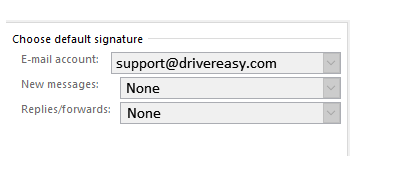 7) Click Save, then OK.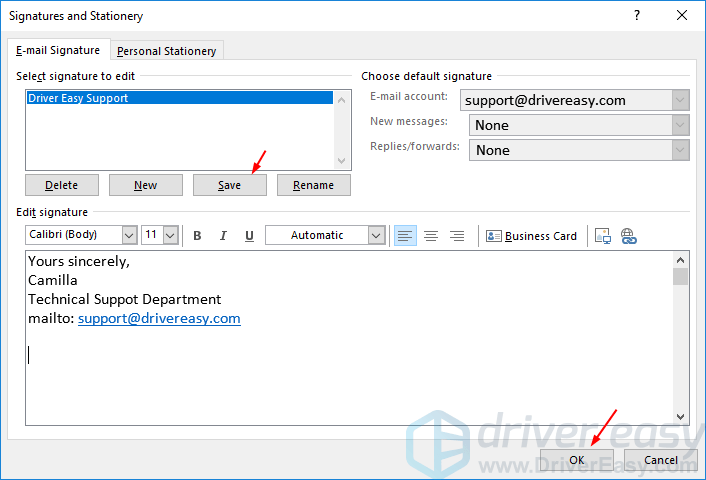 8) If you didn't set a default signature for your email account, you can insert your signature in your new email whenever you want to.

That's it. Now it's your turn to create a new signature on your Outlook. If you have any questions, please leave your comment below.