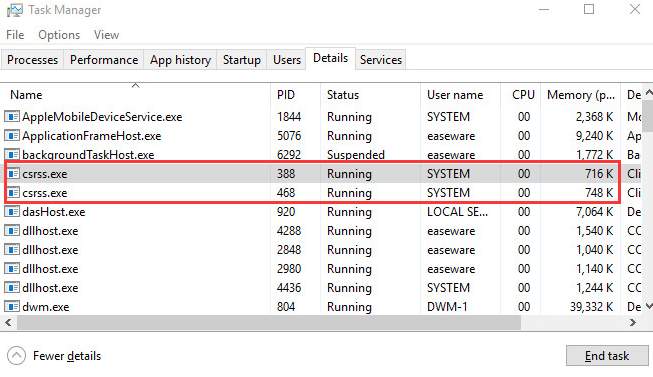 Open Task Manager and navigate to Details tab, and there they are, two items with the name csrss.exe listed, yet you have zero idea what they are. Then you start to wonder, what are these files, are they virus, and will they do any harm to my computer? 
Well, just sit tight and relax, there is no need for you to freak out about the csrss.exe files you are seeing here. The full name for csrss.exe is Client Server Runtime Process. They actually are legitimate Windows files, and they will do no harm to your system. 
However, there could be possibilities that some viruses masquerade with the same name. 
To make sure that you are not at the risk of having viruses or trojan installing in your PC, here is what you can do: 
1) On your keyboard, press Windows key and X at the same time, then choose Task Manager.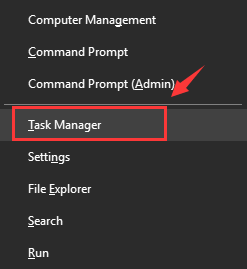 2) Navigate to Details tab, then hit C key to faster locate both of the csrss.exe items you see here.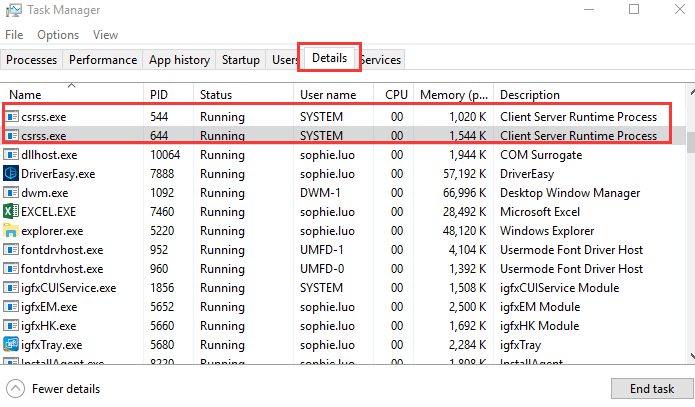 3) Right click the csrss.exe item you see and choose Open file location. 
4) Make sure that the file location points to Local Disk C:/ Windows/ System32.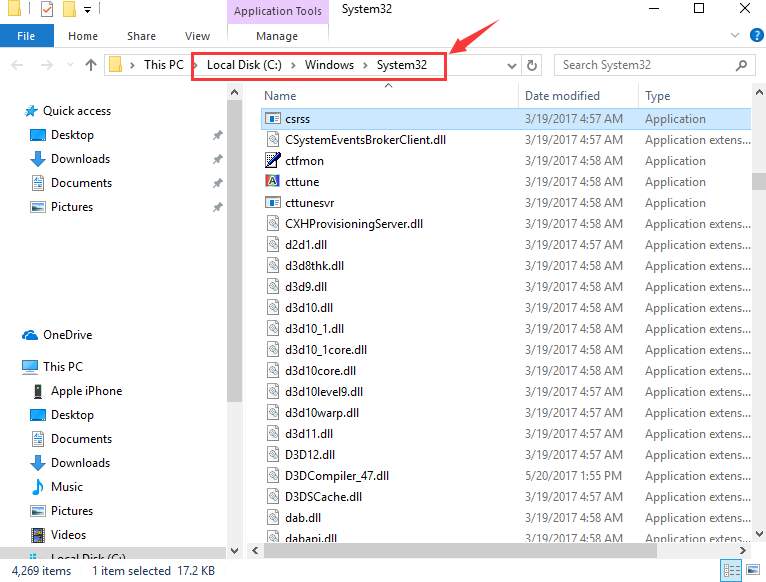 5) If you are still uncertain about this, go to Virus Total and upload the file you have here and see if there is any problem with it. Hit the Choose File button to select the file you have here and then hit Scan it button.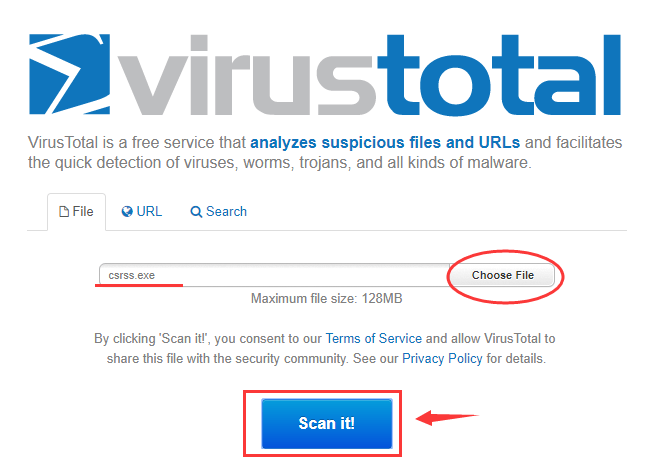 6) If the result shows that there is no problem with it, just leave this program be. 

If you are seeing any risks, remove the file from your system asap. 
Repeat this with the other csrss.exe item you see in Task Manager.