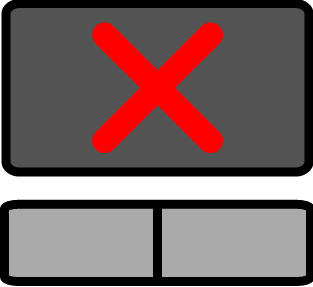 The over-sensitivity of the touchpads has been frown upon for a very long time: you are typing something, then your palms accidentally brushes the touchpad, or trackpad. The next thing you see is the mouse courser inserting in the middle of nowhere. 

It makes you wonder, is there any way that I can disable such an annoying touchpad when I have my external mouse connected? 

No more complains, here are some effective ways to get rid of this problem fast and easily! 

Step 1: Adjust Touchpad Settings
Step 2: Further Adjust Mouse Settings
Step 3: Additional Moves

Note: You need an external mouse or a working touchscreen to proceed with the following instructions. Using only the keyboard is also workable, but it requires you to be familiar with the hot key and their combinations to invoke different commands. 
Step 1: Adjust Touchpad Settings

1) Click Start button, simply type mouse in the search box and you should be able to see the option Mouse & touchpad settings pop up. Click to choose this option.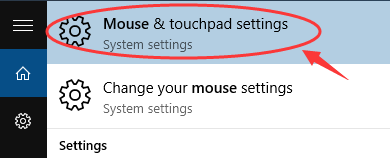 2) You will be lead to the setting page of your mouse and touchpad properties. In Touchpad section, locate the touchpad delay option. Medium delay is the default option. We can choose from the drop-down options Long delay.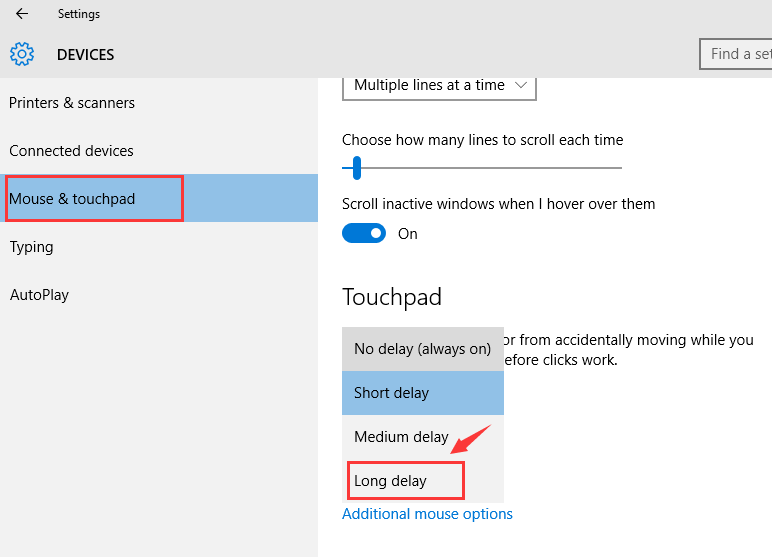 If you do not have a mouse connected, this is what you will see. You need to use the touchscreen to toggle the Touchpad from On to Off to get your touchpad disabled.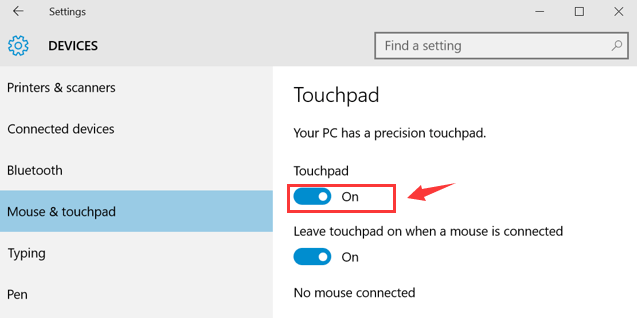 Step 2: Further Adjust Mouse Settings

1) We still need to make some more changes to the mouse. 

At the setting window of your mouse and touchpad, choose Additional mouse options at the bottom of the pane.




2) You will see the mouse properties window open. Under Click Lock section, tick the box for Turn on ClickLock. It is an option that allows you to press and hold on a file or a folder so you can drag it with your touchpad.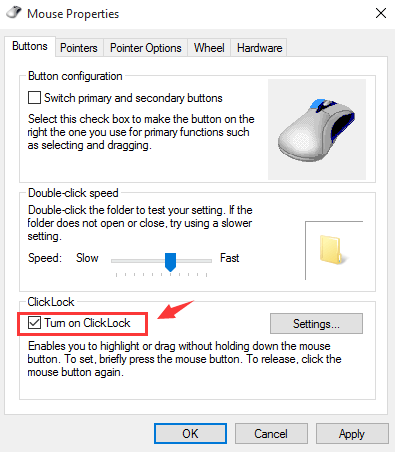 3) Then navigate to Pointer Options tab. Move the pointer speed to Fast. Then check off Display pointer trails and Show location of pointer when I press CTRL key. Then hit Apply and OK to save the change.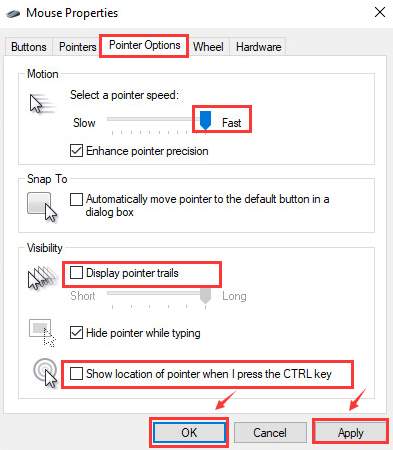 Step 3: Additional Moves

Some users report saying that they cannot get into Related settings since the option is "grayed out".  In such case, you need to uninstall the existing touchpad software and/or drivers from Control Panel first and then install the latest version of the touchpad driver. 

1) Click Start button, then choose Control Panel. Choose Uninstall a program View by Category.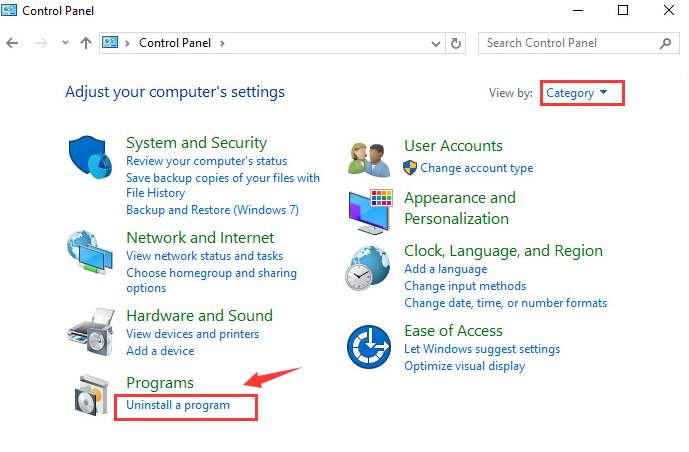 2) Then see if you can see the touchpad listed in the panel. The names vary for different manufacturers. When you see it, select it and choose Uninstall. 
3) Then download the needed touchpad driver from the manufacturer of your laptop support website accordingly. 

If you want to save more time and energy on something else, why not use Driver Easy to scan for the needed touchpad drivers for you? It is easy to use, time-saving and only provide you with the best-matched device drivers. 

Only two clicks are involved to get you the needed device driver! First click, hit the Scan Now button in the middle.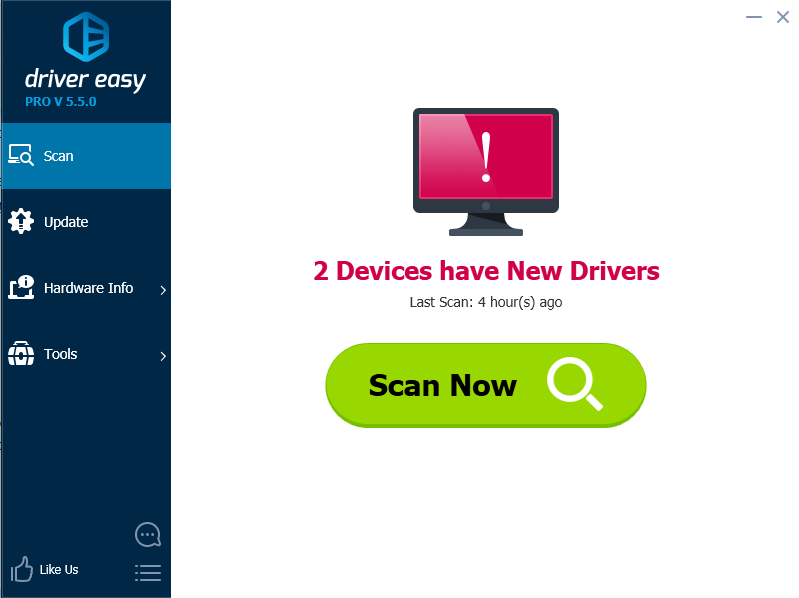 Wait for the scan result to tell you what device drivers you need in your PC. Then choose the touchpad driver you need and hit the Update button next to it to get it updated!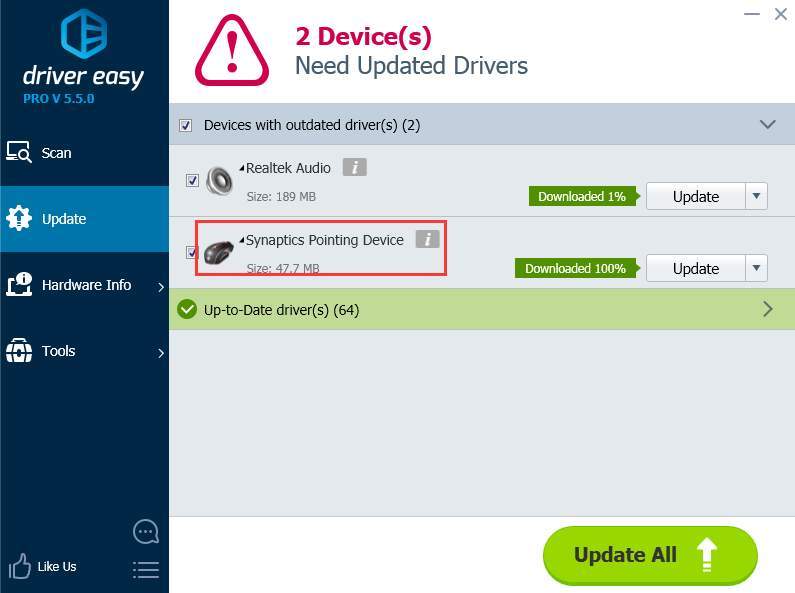 That's all! Two steps and you have the touchpad driver that you need downloaded! 

If you want to experience the overwhelming ONCE-click-update-all feature, by all means, have a try at the pro version of Driver Easy! Not only will you be able to enjoy useful features such as driver backup and driver restore, you also have full access to the professional tech support provided by our skilled and experienced technicians with your driver issues. 

Wait no more and have a try now! 

NOTE: We do not recommend any third-party program that claims to help you disable the over-sensitive touchpad or trackpad of yours. Microsoft has paid attention to this problem, which is why we can do the above changes without resorting to any additional programs. 
1
1 people found this helpful