You may come across the problem that your DVD won't play on Windows 10 when you insert your disc into the disc drive. The causes of this problem can be that your Windows 10 does not have a proper DVD playback software, or that something is wrong with your CD/DVD drive. If you are troubled by this problem, why not try the following tips that may be helpful?
Fix 1: Install a third-party DVD player
Microsoft has removed the built-in support for video DVD playing in Windows 10. Therefore DVD playback is more troublesome on Windows 10 than on previous versions.
Microsoft has published a new DVD player to fill this vacancy. But it receives low rating due to some serious errors.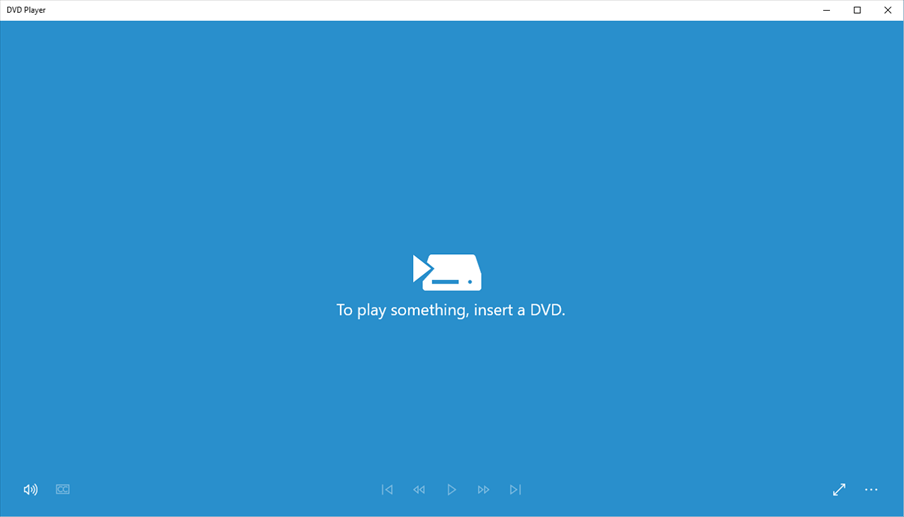 So we recommend you to use VLC player, a free third party player with DVD support integrated.
Open VLC media player, click Media and select Open Disc. Now you can play the video on your DVD.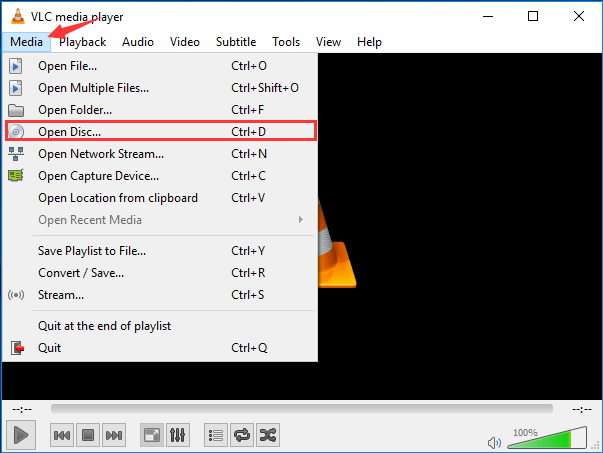 Bonus tip:
Nowadays, most laptops don't have a DVD drive. For easier access, backup and sharing, why not consider digitizing DVDs with WinX DVD Ripper?
WinX DVD Ripper is a versatile DVD ripping software that can not only convert ISO image or DVD to MP4 (H.264/HEVC), AVI, WMV, FLV, MOV, MPEG, MP3, etc, but also backup DVD to hard drive/USB/NAS/Plex. The ripped file can be viewed on computer, HDTV, Android, iPhone, iPad, Xbox One S, PS4, etc.
Fix 2: Check your DVD drive
Sometimes you do have a player supporting for DVD, but you still cannot play DVD on Windows 10. In this case, something may go wrong with your CD/DVD drive.
a) First, you should check your device status in Device Manager. To open Device Manager, press Win + X keys and click Device Manager.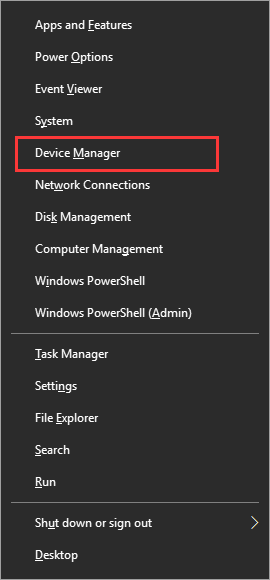 b) On the window of Device Manager, click DVD/CD-ROM drives to expand this category. If your CD/DVD drive is normal, it will be shown as something like the image below shows.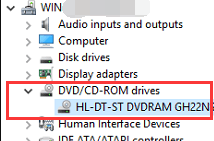 c) But if your CD/DVD drive shows up with a yellow exclamation mark or a red X sign, you need to reinstall or update your driver.

*To update driver, we recommend you to use Driver Easy. Its free version can help you find out and download the drivers that you need to update.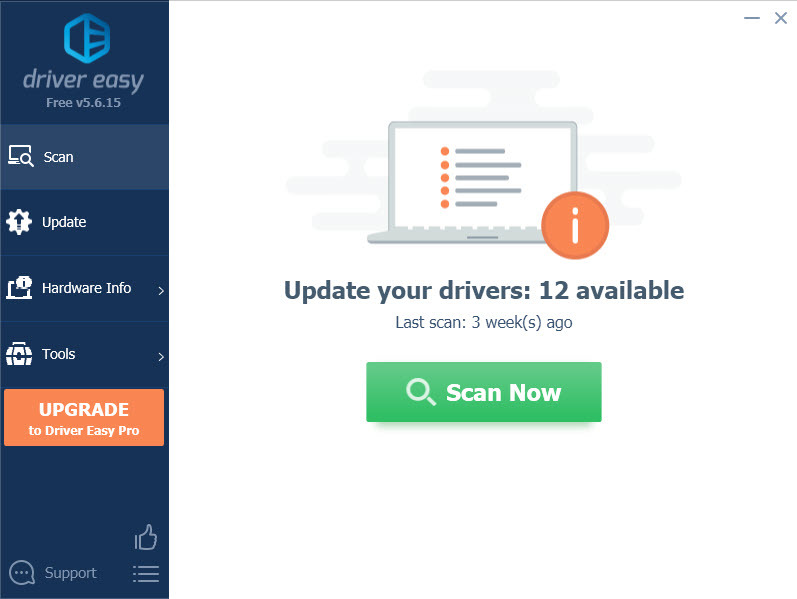 Its Pro version is a much more powerful tool. It can help you finish the whole update process with only a single click. And its functions can solve your driver problems easily and save you much time and effort.
d) If you cannot find any device under the DVD/CD-ROM drives category, try the following (WARNING: The following steps will change your registry, and we strongly recommend you to back up your registry before you proceed.):
Open Command Prompt AS ADMINISTRATOR. (Opening registry editor requires Administrator Privileges. How to open Command Prompt as Administrator?)
Type (or copy and paste) the following and press Enter: reg.exe add "HKLMSystemCurrentControlSetServicesatapiController0" /f /v EnumDevice1 /t REG_DWORD /d 0x00000001

Reboot the computer.
Check the Device Manager and see if the drive appears.
If the methods above still don't work, you may have a problematic cable connection or a defective drive. Check the connection carefully or do some tests with other drives. You can also contact the device manufacturer if necessary.
96
96 people found this helpful