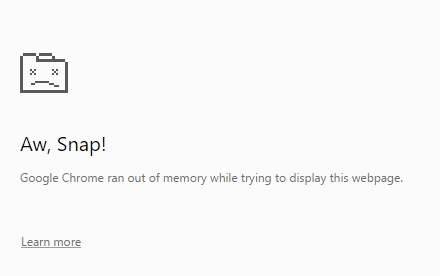 You may encounter an error message of "Aw, Snap!" when you are using Google Chrome. This Aw Snap error is usually accompanied by other messages that tell you "Something went wrong", "Google Chrome ran out of memory", etc while it is displaying the webpage.
This is a common Google Chrome error that can block you away from reaching the website you want. To resolve this problem, you can try the methods below to see if they are helpful.
3) Clear the browsing data of Chrome
6) Check for malware or viruses
7) Check your security software
1) Restart your Chrome
There may be something tiny going wrong in your browser. A simple restart of your browser may help you fix the problem when you encounter Aw Snap error.


2) Try incognito mode
You can try logging on the website using incognito mode and see if you still see the error.
To open incognito mode, when your Chrome is active, press Ctrl, Shift and N keys at the same time. A new grey window will pop up and tells you that you can browse websites using incognito mode on that window.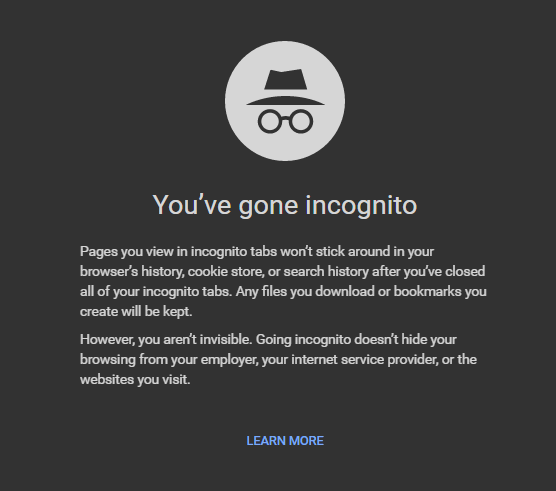 If you no longer see the error in incognito mode, it is possible that there is something wrong with your Chrome extensions. Go to method 4 and see how to check and disable these extensions.


3) Clear your browsing data of Chrome
The data stored in Chrome can affect the loading of webpages. You can try clearing these data and check if the problem resolves.
a) Enter "chrome://settings/clearBrowserData" in the address bar.

b) Select the beginning of time for the time period. Tick all the items. Then click on Clear browsing data.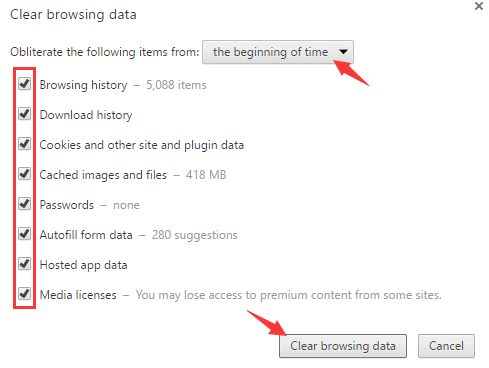 c) You have cleared all your browsing data. Open the page and see if this method works.


4) Disable Chrome extensions
Some of the extensions you use in Chrome can cause issues and may affect the loading of webpages. You can try disabling them all first. Then if you find that the error is gone, you can enable them one by one to identify the problematic extension.
To check your extensions, you should enter "chrome://extensions" in the address bar. Then you will see a list of extensions you are using. You can enable or disable them by clicking on the checkbox next to each item.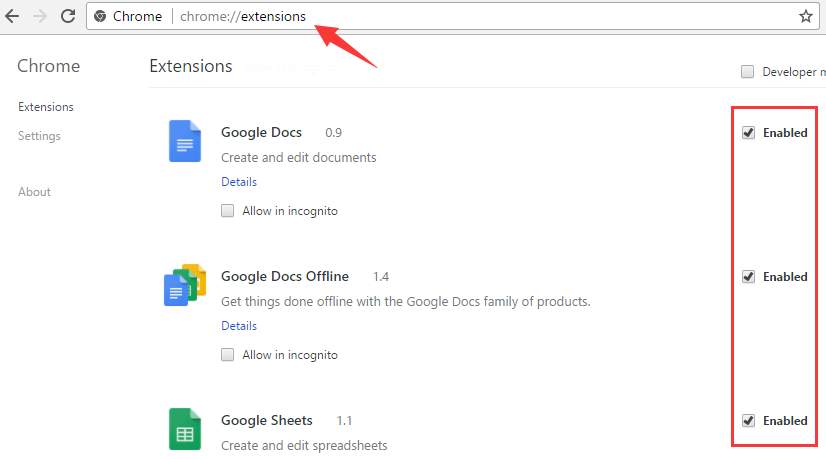 5) Restart your device
The programs in your computer can interfere with the page loading and results in the Aw Snap error. A restart of your computer can fix the problems of this kind.


6) Check for malware or viruses
There may be some malware or viruses in your computer that can damage your browser. It is recommend that you use your antivirus software to scan your computer completely and see if there is any problem. Or you can use the cleanup tool from Google to remove software that causes problems with Chrome.


7) Check your security software
Sometimes your security software itself can be the origin of troubles. Please ensure that your Chrome is not blocked by the firewall or antivirus software you are using. You may need to disable them to see if this fixes the problem. If you can confirm the problem results from them, you should consider using another security product that is compatible with Chrome.


8) Reinstall your Chrome
It is also possible that there is something wrong with your browser. You can perform a complete uninstallation of your Google Chrome, and then download the latest version from Google and install it. If the problem came from your own browser, the error can be fixed now.


9) Run memory diagnostic
If you bump into the Aw Snap error from time to time, this error can result from issues on your hardware. You can run a memory check on your computer and verify your computer condition.
a) Press Win and R keys at the same time. Enter "mdsched.exe".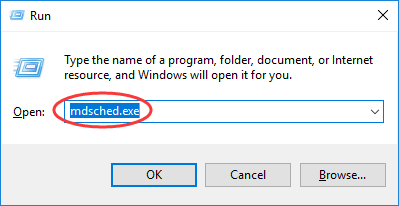 b) On the dialog popping up, you can choose when to restart your computer and perform the check.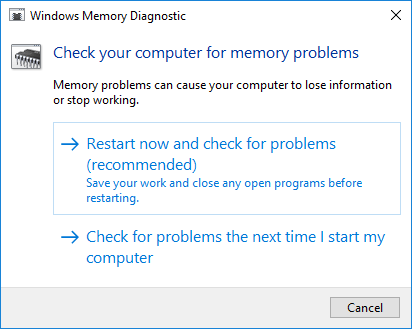 c) Restart your computer and wait for the process to finish.


If you have tried all the methods above and the Aw Snap error still doesn't resolve, you may need to go to consult Google for further assistance. You can hit Send feedback button of the error page.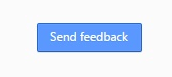 Or you can post the detailed description of your problem onto the official help forum of Google.
29
29 people found this helpful