Your Steam won't download games or updates for you? You're not alone. Many Steam users have had this issue occurring randomly.
This is very frustrating. You can't play your games on Steam because of this issue. But don't worry. You can fix this issue…
Try these fixes
The following are a few methods that have helped many Steam users fix their download issues. You don't have to try them all; just work your way down the list until you find the one that works for you.
Method 1: Change your download region
Your Steam client may not be able to download data because the download server you've chosen isn't working properly. You should change your download region to use the server at another location. To do so:
1) On your Steam client, click Steam in the upper left corner, then click Settings.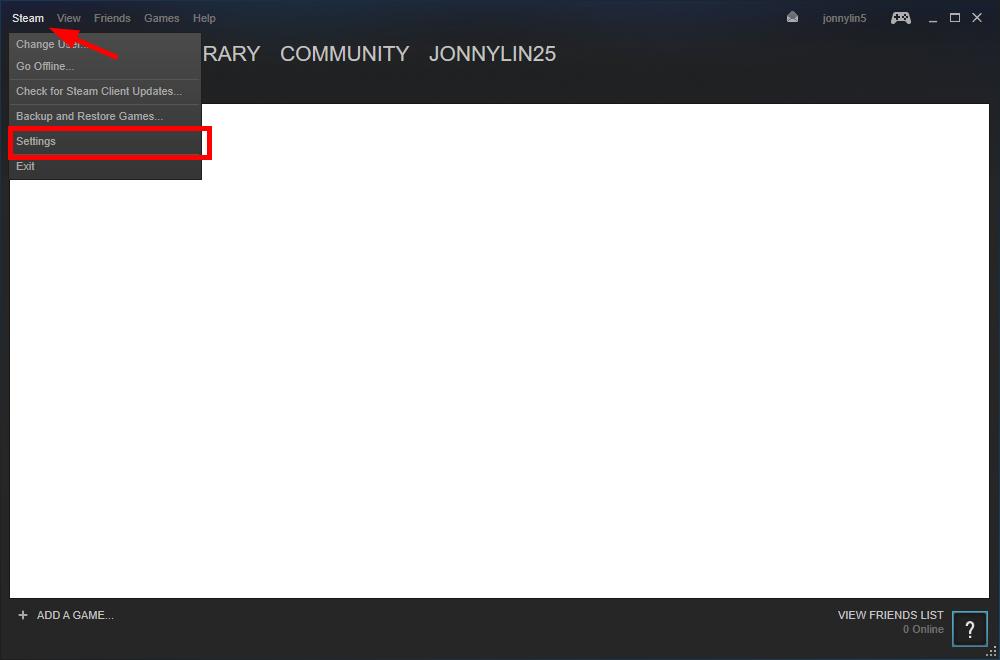 2) Click Downloads, then click the Download Region drop-down menu and choose another server location near you. After that, click OK.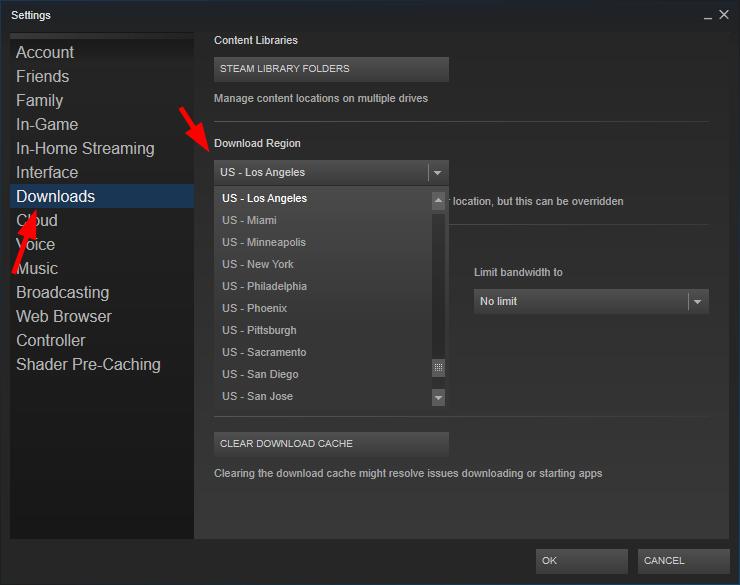 3) Check to see if you're able to download games. If not, repeat step 2 until you find the download server that restores your speed.
If changing download region helps your solve your problem, great! But if it doesn't, there are two more fixes you can try…
Method 2: Run your Steam client as an administrator
There may be privilege issues with your Steam client so it can't download games or updates. You should run it as an administrator to see if this fixes your issue:
1) Exit your Steam client (by clicking Steam in the upper left corner on your Steam client and then Exit).
2) Right click the desktop shortcut to or the executable (.exe) file of your Steam client, then click Properties.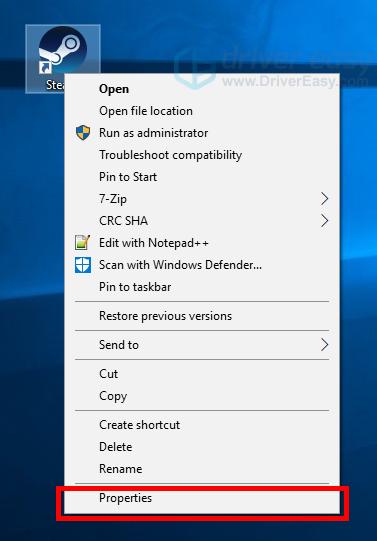 3) Click the Compatibility tab, check Run this program as an administrator, and then click OK.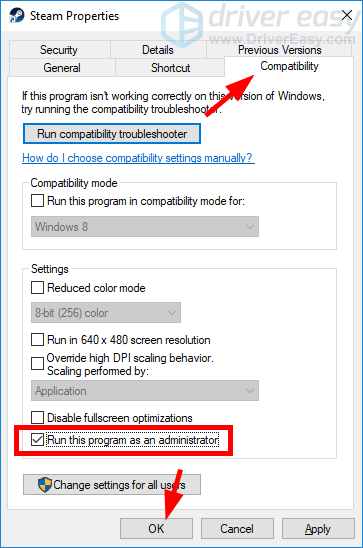 4) Run your game and check to see if this restores your download speed.
If this resolves your problem, you may need to…
Method 3: Check your antivirus software
Sometimes your Steam can't download data due to the interference from your antivirus software. You can temporarily disable your antivirus and check if the problem persists. (Consult your antivirus program documentation for instructions on disabling it.)
If this resolves the problem, contact the vendor of your antivirus software and ask them for advice, or install a different solution.
IMPORTANT: Be extra careful about what sites you visit, what emails you open and what files you download when your antivirus is disabled.
140
140 people found this helpful