If a Windows Resource Protection (WRP) file is missing or is corrupted, your Windows probably cannot work properly. SFC ( System File Checker ) tool can help you scan and repair corruptions in Windows system files. But if there is error occurs, your sfc tool cannot function then. Thus it's crucial to learn how to fix sfc errors. Today in this article, we will be showing you one of sfc errors: Windows Resource Protection could not start the repair service.
Read on.:)
Why does it happen?
First things first: if we want to solve the issue, we should figure out why it happened. 
There is such service called Windows Modules Installer(TrustedInstaller) in your Windows. It has full access to Windows Resource Protection (WRP) files and registry keys. When you want to run sfc tool to restore missing or corrupted WRP resources, if Windows Modules Installer is disabled, then the error Windows Resource Protection could not start the repair service would be showing up.
How can I solve the problem?
Therefore, to enable and start Windows Modules Installer service in your Windows can fix the error for you.
Here's how to:
Step 1. 
On your keyboard, press Windows key + R key together to open a Run box.
Then type services.msc in the box and click OK.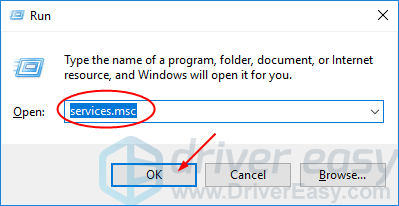 Step 2.
On the open Services window, find and double-click on Windows Modules Installer.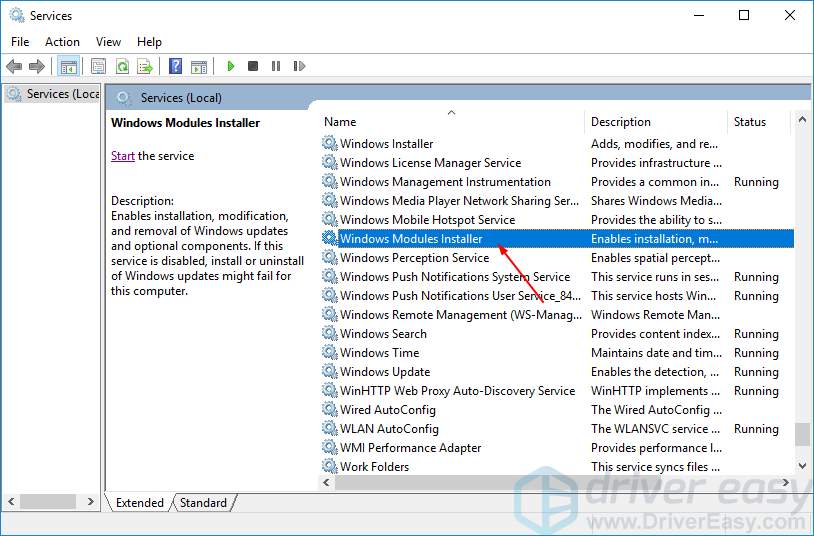 Step 3.
On General pane, select the Startup type to be Manual. 
Then click Apply > OK to save your settings.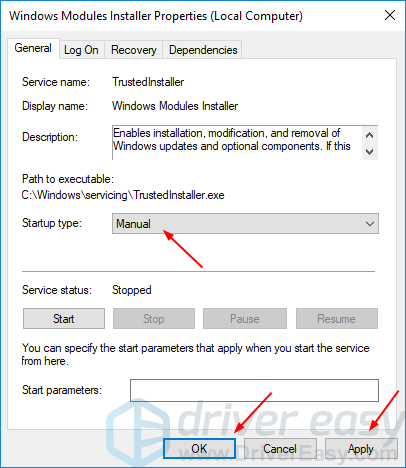 Step 4. 
Close Services window.
Enter cmd in the search box from Start menu and right-click on Command Prompt from the result.
Then select Run as administrator.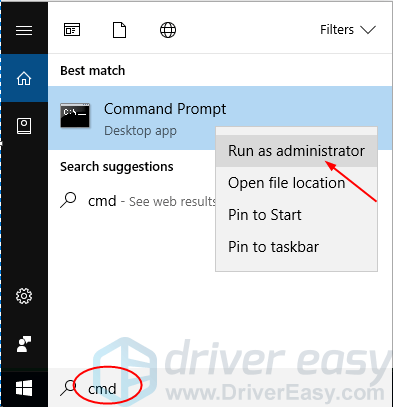 Note: When prompted by User Account Control, click Yes.
Step 5.
On the open black window, enter the following commands and press Enter key on your keyboard after each:
sc config trustedinstaller start= demand
net start trustedinstaller

Now try to run sfc.exe on your Windows. The error should be fixed.
40
40 people found this helpful