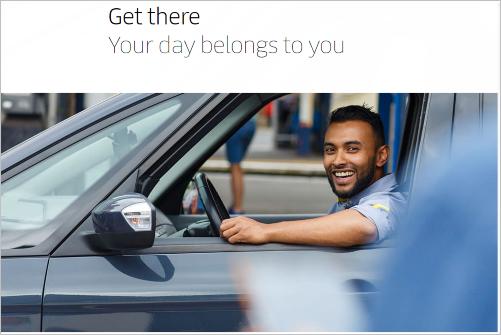 Want to drive for Uber anddidn't know how to become an Uber driver? You've come to the right place. This easy guide shows you how to be an Uber driver.
1. Uber Driver Requirements
As you should know, you need to meet the minimum requirements before you can sign up for Uber driver. But what are those requirements? The specific requirements may vary from the regions you're in. So you can check the specific requirements from Uber.com or partners.uber.com. Below lists the general requirements:
Requirements for drivers:
Meet the minimum age requirements (at least 21 years old in many countries).

Obtain valid driver license or documentation.
Minimum years of being licensed to drive (at least one year in US, for example).
Use an eligible 4-door vehicle which is 10 years old or newer (vary from different countries).
proof of Insurance
Proof of residency in your city
Driver profile photo (must be a forward-facing, centered photo without sunglasses).
Other documents required depending on your country.
Requirements for vehicles:
All vehicles being used on Uber must meet the following requirements (some may differs depending on your city).
Have 4 doors and capacity of minimum of 4 passengers.

15 model years old or newer.
No cosmetic damage, missing pieces, commercial branding or taxi paint jobs.
Rental vehicles are not allowed unless rented from an approved Uber lender.
If you want to drive a vehicle that you don't own, you should be listed as an insured driver on the vehicle's insurance policy.
2. How to sign up for Uber driver
Assuming you meet the requirements for becoming an Uber driver, you can follow the instructions below to sign up and start your ride:
1) Go to Uber sign up page.
2) If you've already had an Uber account, click already have an account? to sign in. Or you can fill in the form to sign up an Uber account.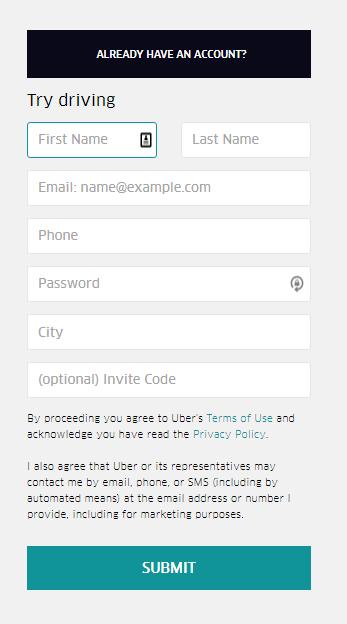 3) Agree to background screening and wait for Uber's decision (it may take several days normally).
4) Upload documents of your vehicle details, such as your license, proof of insurance and some other information as required. You can do this on Uber Driver App or partners.uber.com.
5) Once verified, you'll be able to start Uber driver mode and begin your ride.
That's it. Hope this post helps you if you want to become an Uber driver.
7
7 people found this helpful