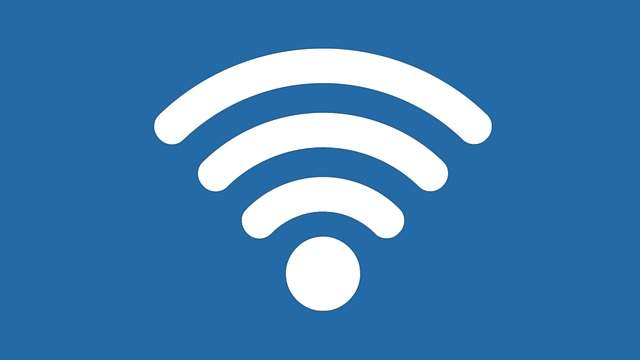 Wi-Fi network is a wireless network that can connect your devices to the Internet. Through this network, you can use your computer (with wireless adapter installed) and mobile devices to browse the Internet without the troubles of cables.
Convenient as it is, you may be complaining that your WiFi network is not as fast as you want it to be. Apart from paying more for bandwidth increase of the network, you can do something else on your own devices. Here are some tricks that can help you boost your WiFi network speed.
1) Clear obstructions in the network
2) Update network adapter driver
3) Update your router firmware
7) Use a wireless repeater or extender


1) Clear obstructions in the network
Walls and large objects can obstruct the wireless connection between your devices and your router, and therefore can lower your WiFi network speed. In order to ensure steady and fast connection, you need to place your router at an appropriate location where its signal can fully cover your devices. In addition, you should also remove everything in the way that would reduce the WiFi signal strength. 


2) Update network adapter driver
If your computer has got a wireless network adapter, you can connect it to your WiFi network whether you are using a laptop or a desktop computer. However, you need to update the driver of the wireless network adapter regularly, or the speed of your network can be affected by outdated or faulty driver.
One easy and credible way to update your driver is to use Driver Easy.
Driver Easy will automatically recognize your system and find the correct drivers for it. You don't need to know exactly what system your computer is running, you don't need to risk downloading and installing the wrong driver, and you don't need to worry about making a mistake when installing.
You can download and install your drivers by using either Free or Pro version of Driver Easy. But with the Pro version it takes only 2 clicks (and you get full support and a 30-day money back guarantee):
a) Download and Install Driver Easy.
b) Run Driver Easy and hit Scan Now button. Driver Easy will then scan your computer and detect any problem drivers.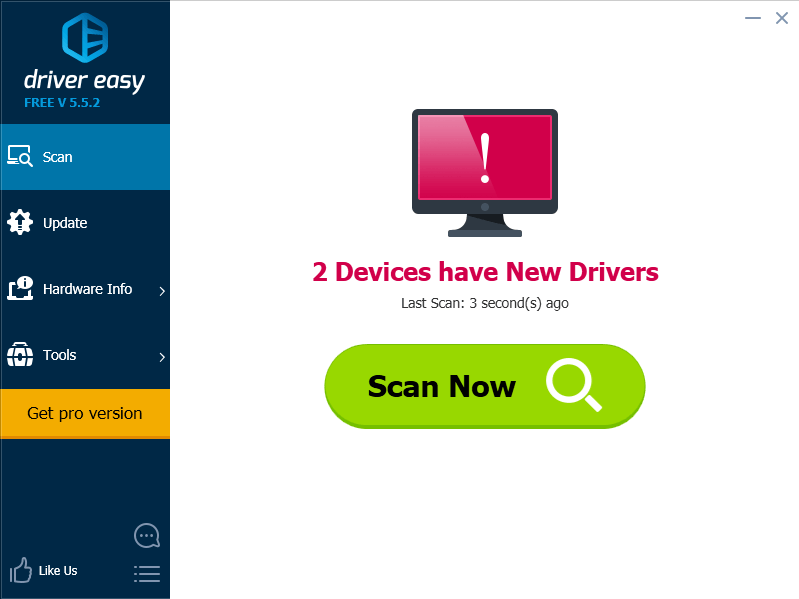 c) Click on the Update button next to the wireless network adapter to download the latest and correct driver for this device. You can also hit Update All button at the bottom right to automatically update all outdated or missing drivers on your computer (this requires the Pro version — you will be prompted to upgrade when you click on Update All).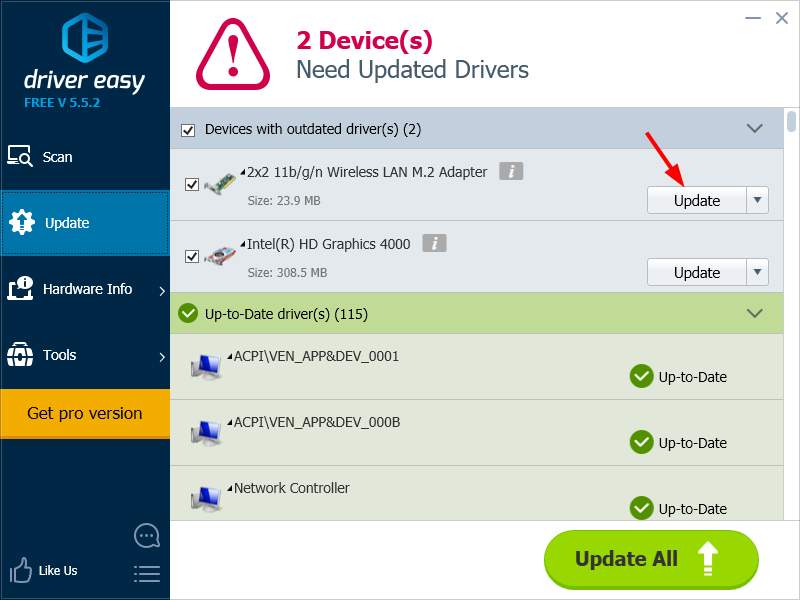 3) Update your router firmware
Firmware manages hardware of a device. Updating firmware of your router can improve its performance and can drive up the network speed. To update your router firmware, you need to go to the official website of your router manufacturer to find the correct firmware. Then you need to follow the instruction the manufacturer gives to download it and install it into your router.


4) Use 5 GHz band
If your router is a newer one, it may support 5 GHz frequency, which can give you faster and more stable network (while 2.4 GHz has greater range). You can change the band to 5 GHz band in router settings.
Please note that the operation is different on different router. Please check the instruction manual or online guidelines provided by the router manufacturer to know clearly how you should operate.
a) Before going into router settings, you should know that whether your device supports 5 GHz bandwidth capability. You can use the second method of this article to check and see if your computer supports this feature. If it doesn't, you should not continue this method.
b) Log into the administrator interface of your router.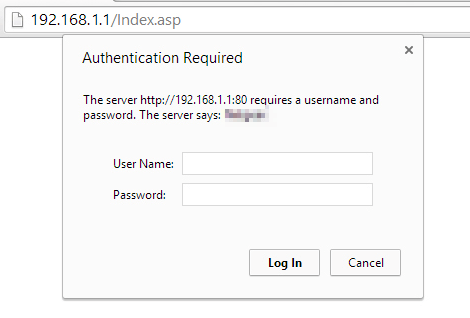 c) Find the settings to configure the frequency. Usually it is in the wireless network setup where you can select which frequency you are going to use. And you can even select a different 802.11 mode (802.11ac is faster than others) under the frequency.




5) Change wireless channel
Your Wi-Fi router is using "channels" to send out and receive data. But a channel will be packed if too many routers at the same area are set to use it. A packed channel will slow your network speed. You can try switching to another channel to boost your WiFi network speed.
Before you go to change the channel, you should know what channels the WiFi network nearby are using.
a) Press Windows logo key and R key on your keyboard at the same time to open Run dialog. Then type "cmd" and hit Enter. (This will open Command Prompt.)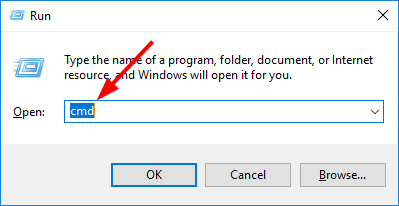 b) In Command Prompt, type "netsh wlan show all" and hit Enter.

c) A list of neighboring wireless network will show up. You can check the channel they are using by looking at their Channel number.

After that, you can proceed to the next step. (Note that the following process can be different depending on the router. You should carefully read the instruction manual or online guidelines provided by its manufacturer.)
a) Log into the administrator interface of your router.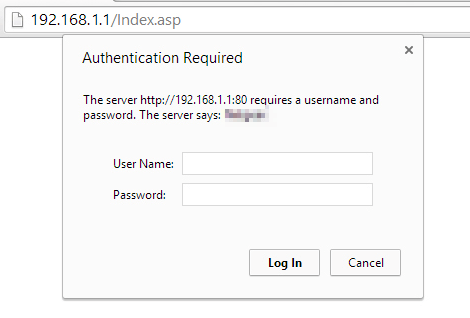 b) Find the related setting to switch the channel. Usually it was originally set to "Auto". You can change it to a less crowded one.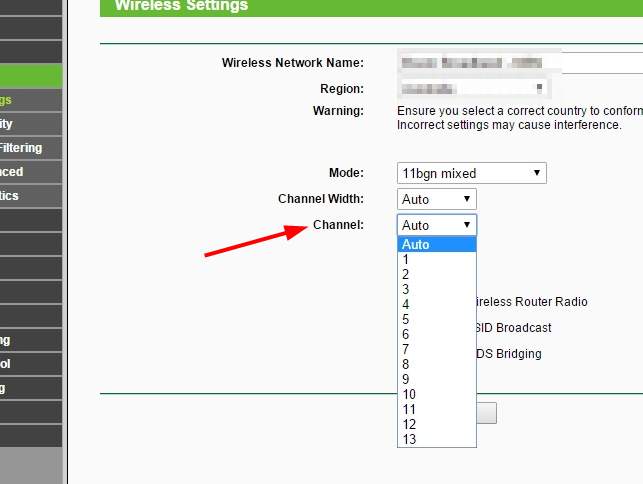 6) Set up Quality of Service
Most router has a tool called Quality of Service (QoS) which can limit the amount of bandwidth that applications use. This can effectively prevent some applications from using up the bandwidth of your wireless network, and therefore increase the network speed.
a) Follow the instruction manual of your router to log in its administrator interface.
b) Find QoS settings. It is usually under advanced settings in administrator interface. If you don't know how to configure it, you can check the help or guidelines written by the router manufacturer.

7) Use a wireless repeater or extender
A WiFi repeater or extender can extend the range of your wireless network. Basically, they receive and amplify the WiFi signal, and transmit the amplified signal out. It can cover a larger area and boost the speed of your devices that are a bit distant from the router. A WiFi repeater or extender is helpful for speed improvement if your place is a large one.
19
19 people found this helpful