Usually, Windows boots up from internal hard drive. But if you need to reinstall system, you may need to boot from an external hard drive like USB flash drive. Here you will learn how to boot from a USB drive, DVD or CD.
Before you get started, plug the bootable USB flash drive or insert the Windows installation DVD/CD to your computer. Then refer below instructions.
First, Access Boot Menu
To boot from an external device, you need to change the boot settings BIOS (basic input/output system). Then you need to press one key or use key combination to enter the boot menu. The command differs according to the PC brand that you are using.
Refer steps below to access the boot menu.
1. Press the power button on your computer.
2. When the first screen pops up, you may see a message saying something like "Press F12 to Choose Boot Device". Press that key then you will enter the boot menu. Alternatively, before Windows begin to boot, keep pressing the function key that you can use to enter the boot menu. Then you will see the BIOS Utility Setup screen show up. 
Different PC manufacturer uses the different function key. Following are the commands to enter boot menu for some computer brands. See if you can find the key for your PC. If you can't find it here, chit on your PC manufacturer's website.
| | |
| --- | --- |
| Brand | Command |
| Acer | Esc / F9 / F12 |
| Asus | Esc / F8 |
| Dell | F12 |
| HP | Esc / F9 |
| Intel | F10 |
| Lenovo | F12 |
| Samsung | Esc |
| Sony Vaio | F11 |
| Toshiba | F12 |
Secondly, Set the Boot Device to USB, CD or DVD
After entering boot menu, follow the on-screen instructions to set the boot device to USB, CD or DVD. You will see Enter Setup, Startup, Boot Device Configuration and something like that. Just follow the on-screen commands.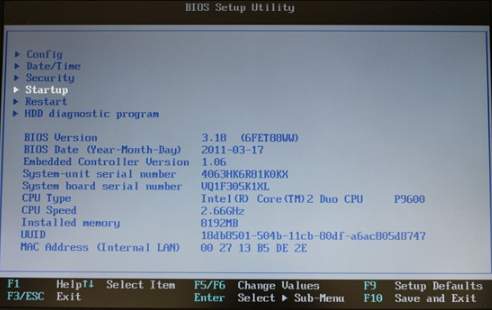 If you want, you can set the Boot priority order. For instance, whenever you start Windows, if you wish Windows to boot from the USB drive (a bootable USB drive), you can set USB as the first boot device.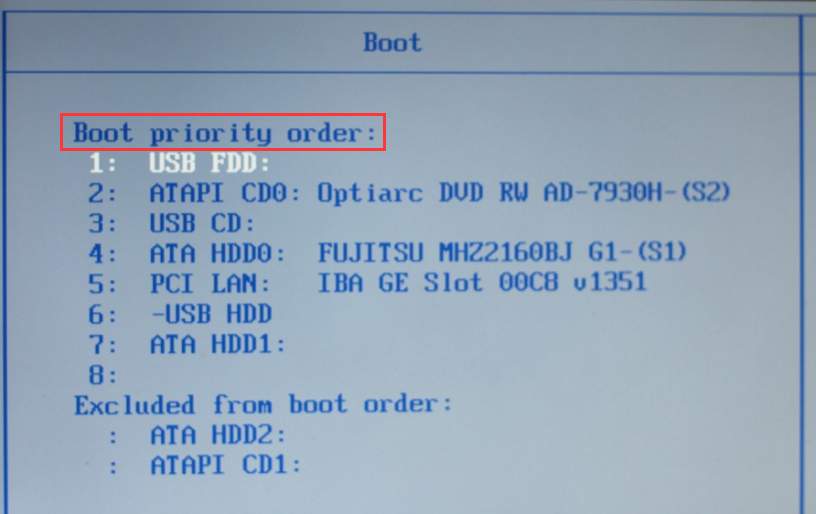 Hope you find the tips here helpful. If you are still not sure how to how to boot from a USB, DVD/CD, it is recommended that you contact your PC manufacturer for further assistance. If you are using
Driver Easy PRO
, you can also contact us expert tech support for assistance.
33
33 people found this helpful