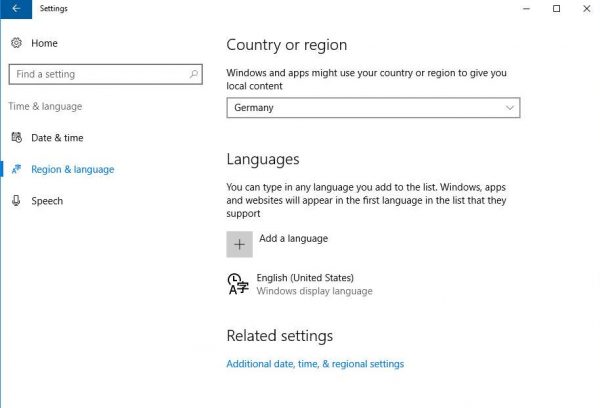 Before getting to use a computer with Windows 10 operating system installed, you are required to select the default language for your PC. But if you prefer to use a different language, you can change it any time you want. This is particularly helpful if you are sharing your PC with other users who prefer different languages. To change the system language, you can follow the steps below to get it done fast and easily! 

Note: You are required to signed into Windows 10 and use an administrative account to proceed. 

1: Install a language

1) Hit Windows key, then choose Settings from the Start panel. In the Settings window, choose Time & language option.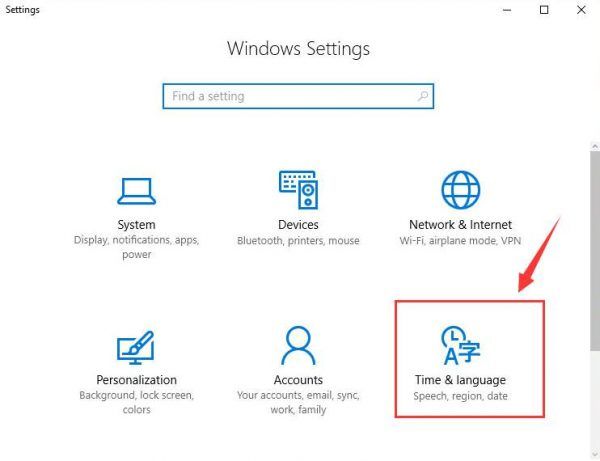 2) On the left side of the pane, choose Region & language. Then on the right side of the pane, choose Add a language option under Languages category.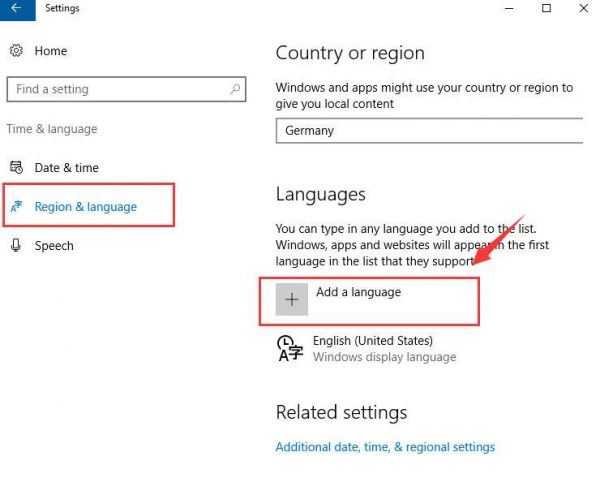 3) Then choose the language that you want to add to your system from the choices. We choose Deutsch (German) as an example.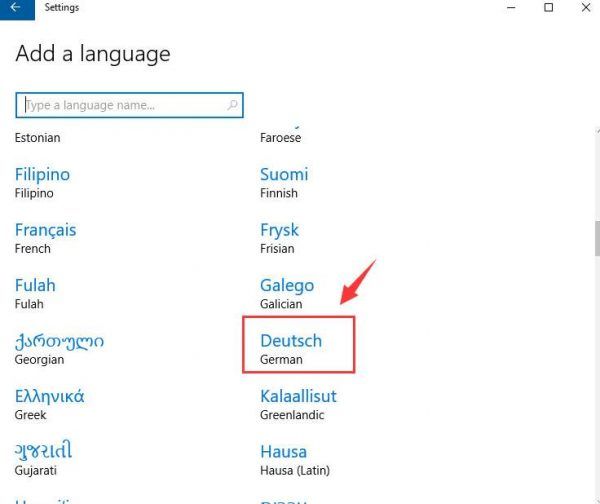 4) Then single click the language that you want to setup and choose Options button under it.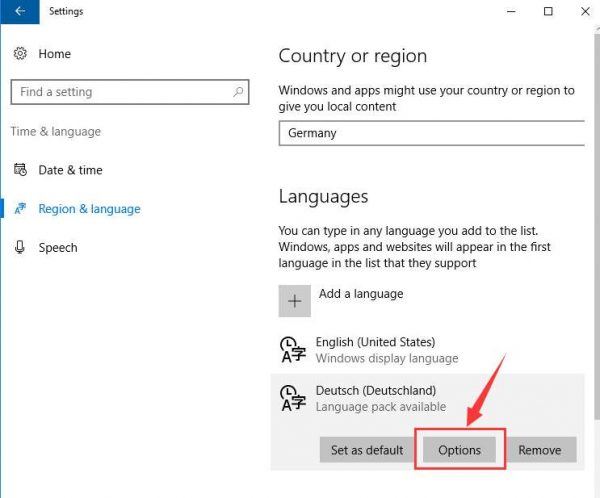 5) Press the Download button under the options that you want to add to your system, such as the Speech, Keyboard etc.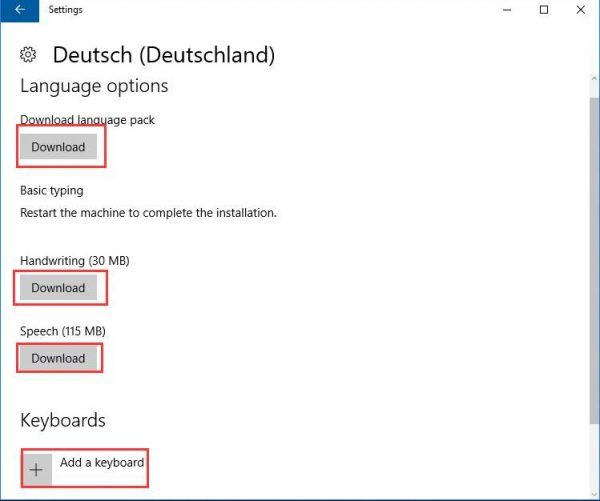 2: Change the display language

Once you have downloaded the language that you prefer, you can change the language now. 

1) Repeat step 1) to step 3) above. Then choose the language, and select Set as default option.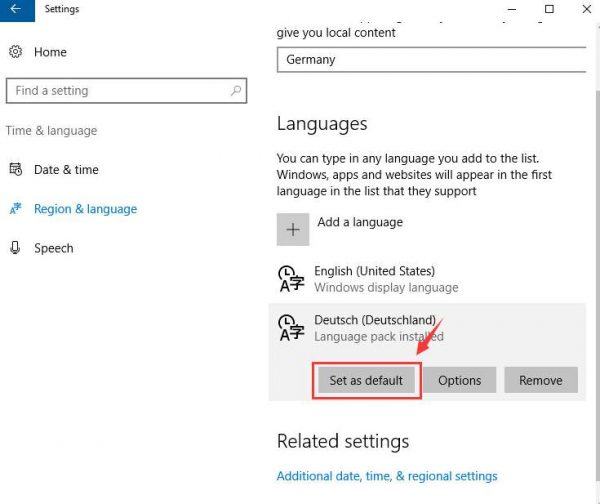 You will see Will be display language after next sign-in notification under the language that you just chose to be your new system language. 
13
13 people found this helpful