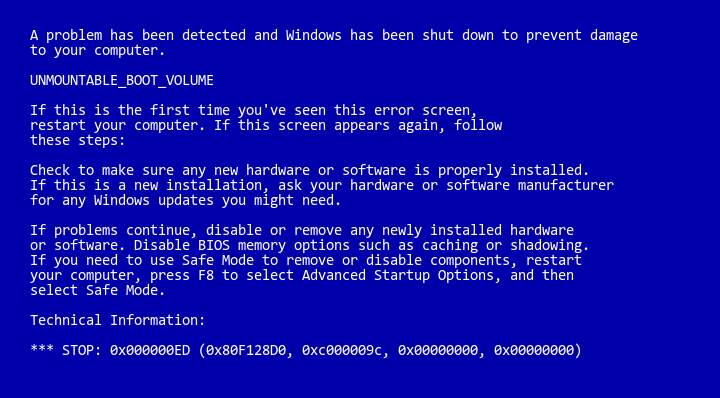 Blue Screen of Death (BSOD)
is a very common issue for
Windows 7
users. When a BSOD occurs, your computer displays a bunch of text with a blue background on the screen. It can happen all of a sudden or regularly. If you are being troubled by this issue, you can try the methods as follows. They can help your Windows 7 computer get out of the annoying BSOD problems. (Note that the
methods 1 to 3
below can only be performed when you
can
enter your operating system. If you can't, try the
methods 4 to 8
. And in order to use methods 4 to 8, you need to have a
Windows 7 installation media
, like a DVD or USB drive with Windows 7 installation pack inside. You can
create one
on your own if you have neither of those.)
1) Run Check Disk
2) Install Updates
3) Update drivers
4) Run Startup Repair
5) Restore your system
6) Run Memory Diagnostic
7) Fix MBR
8) Reinstall your system
1) Run Check Disk
The BSOD you meet can result from errors on your
hard drive
. You can run the disk checking tool built in Windows 7 with
Command Prompt
to fix the errors.
a)
Click on
Start
menu, and type "
cmd
". Right-click on
CMD
in the result and select
Run as administrator
.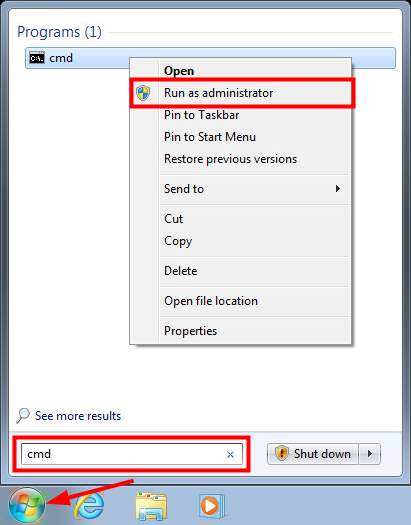 b)
Click on
Yes
when you are prompted. And then Command Prompt will open.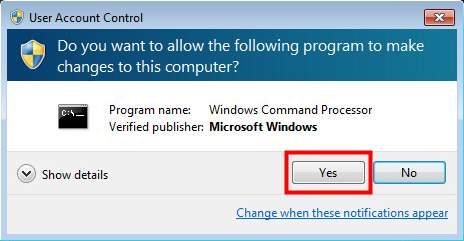 c)
Type "
chkdsk c: /f
" and hit
Enter
. (This means the system will run a disk check on
C
drive and fix errors. "
C
" here stands for C drive, which is usually the system drive for many people. If your system drive is
not
C drive or you want to check
other drives
, you can change this letter accordingly.)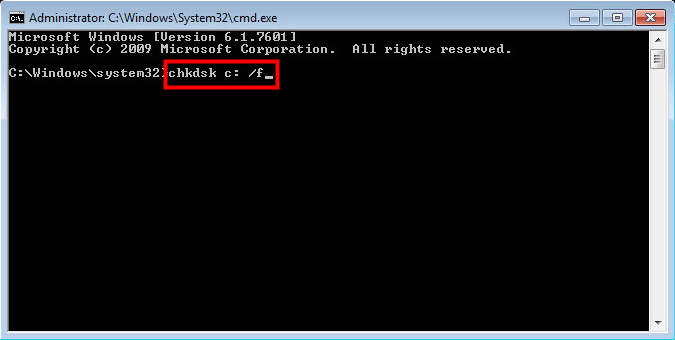 d)
If the system asks you whether you want to schedule this check to next time the system restarts, type "
Y
" and hit
Enter
.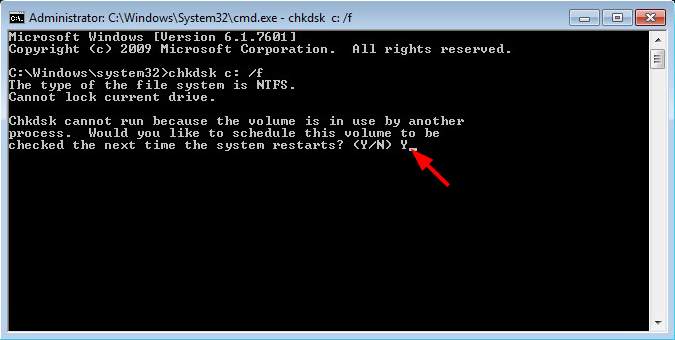 e) Restart
your computer to complete the check.
2) Install Updates
The Windows 7 you are using may have some flaws that lead to BSOD issues. You can patch up these flaws by
installing updates
of Windows 7 provided by Microsoft.
a)
Click on
Start
menu and then on
Control Panel
.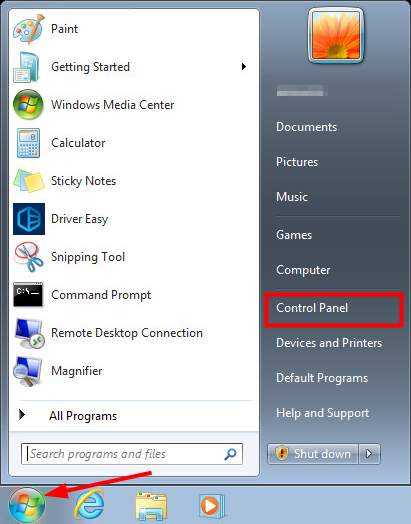 b)
Scroll down and select
Windows Update
.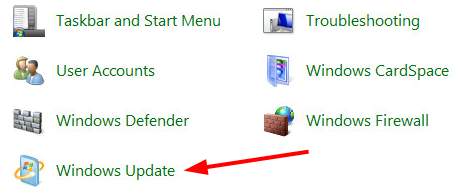 c)
Click on
Check for updates
.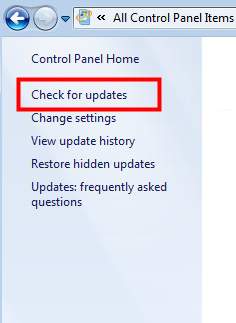 d)
If there is any update available, click on
Install Updates
.

3) Update drivers
Device drivers
are essential programs operating the devices on your computer.
Problematic drivers
can usually cause various computer problems, including
Blue Screen of Death
. Once you come across these problems, it is necessary for you to
update drivers
on your computer. To update drivers, we recommend you using
Driver Easy
. It is a
professional driver tool
designed for computer novices. With Driver Easy, you can
easily
update your drivers
without
worrying about making mistakes. It can help you find the
latest
and
credible
drivers
suitable
for your operating system. You can update your drivers with either Free or
Pro version
of Driver Easy. But the
Pro version
can help you update multiple drivers automatically with just
TWO
clicks.
a)
Download
and install
Driver Easy
.
b)
Open the program and hit
Scan Now
. Outdated drivers will be detected in a few seconds.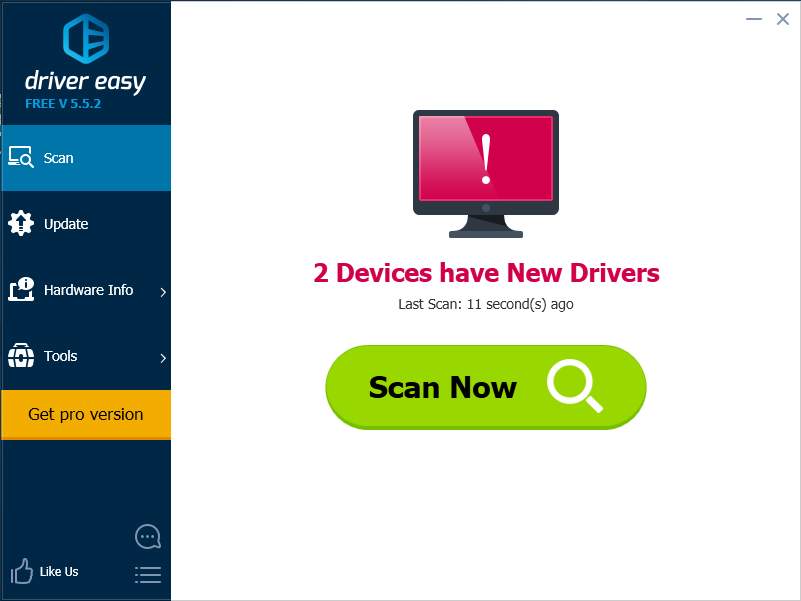 c)
Click on
Update
button next to each device, and
Driver Easy
will download the driver for you. You can also hit
Update All
at the bottom right to update all the device drivers (this requires
Pro version
).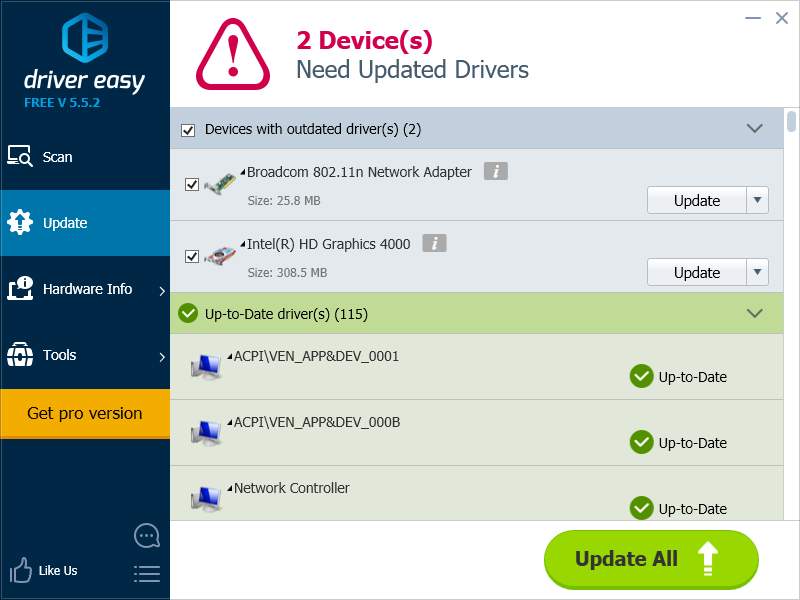 4) Run Startup Repair
Sometimes
BSOD
problems can be fixed by running
Startup Repair
. To do this you need to use the
Windows 7 installation media
you have prepared.
a)
Put the
Windows installation media
into your computer. Then
boot your computer from it
. (If you don't know how to do this, please check
this guide
.)
b)
After selecting the language and region, select
Repair your computer
.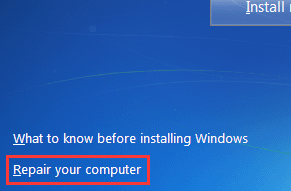 c)
Then select
Startup Repair
.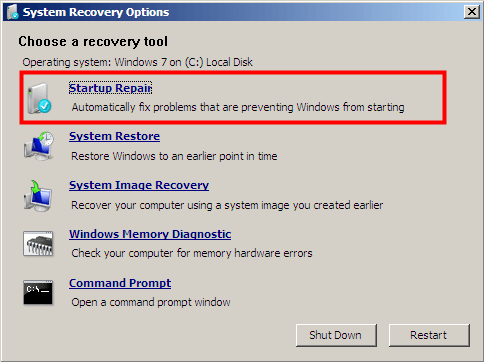 d)
The system will scan your computer and try to fix any problem.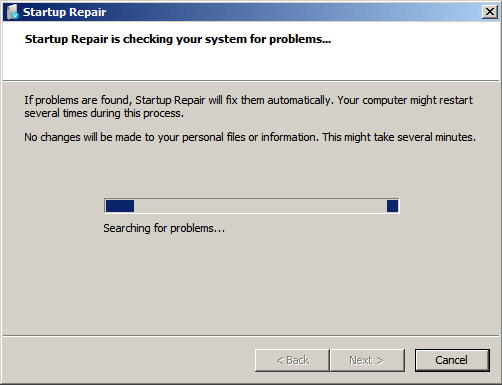 5) Restore your system
There may be some faulty files or configurations on your system that result in some BSOD problems. (You can restore your operating system to a
backup
you have created.)
a)
Repeat the
steps a and b in
method 4
.
b)
Select
System Restore
.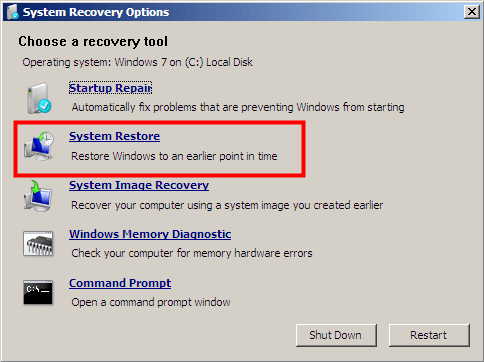 c)
Follow the on-screen instruction to finish the restore process.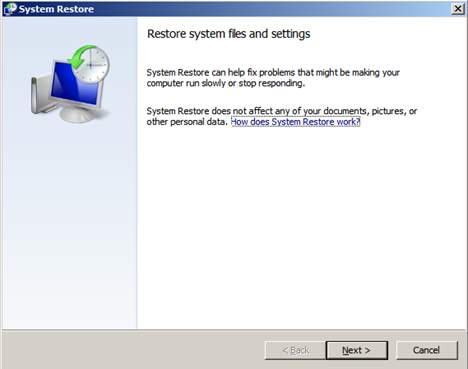 6) Run Memory Diagnostic
Your
RAM (Random-access memory)
is also the hardware that can cause Blue Screen of Death. To identify issues on your RAM, you can run
Windows Memory Diagnostic
.
a)
Repeat the
steps a and b in method 4
.
b)
Click on
Windows Memory Diagnostic
.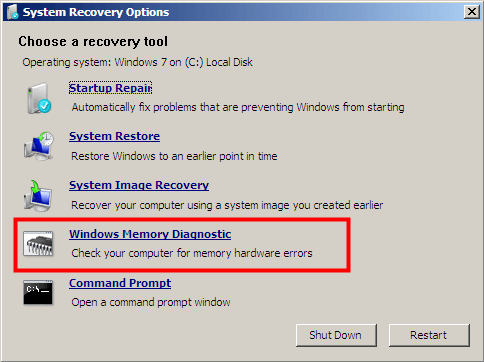 c)
Select
Restart now and check for problems
.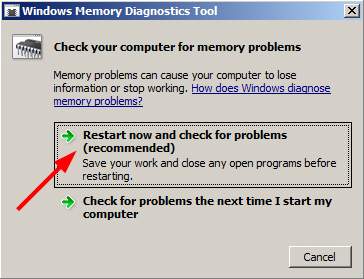 d)
Your computer will restart and Windows Memory Diagnostics Tool will be running.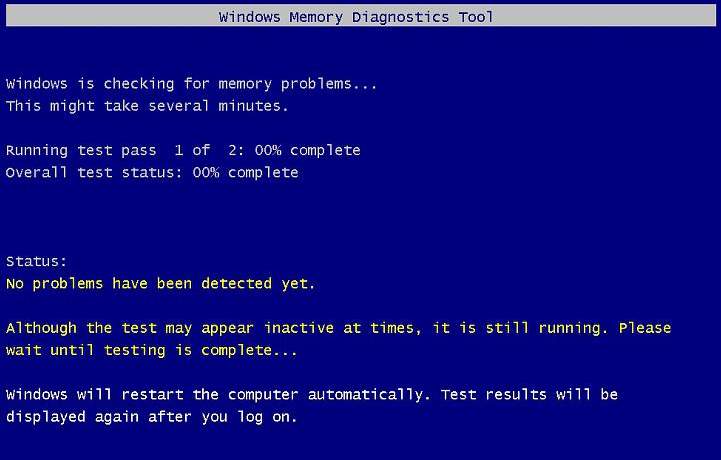 e)
After that your computer will restart again. You can see your BSOD problem is fixed at this time.
7) Fix MBR
MBR (Master Boot Record)
is the information on your hard disk that identifies your operating system. It is essential for the system to boot normally. If this information corrupts, it can lead to serious problems, including Blue Screen of Death. To fix MBR, you can perform the steps below.
a)
Repeat the
steps a and b in method 4
.
b)
Select
Command Prompt
.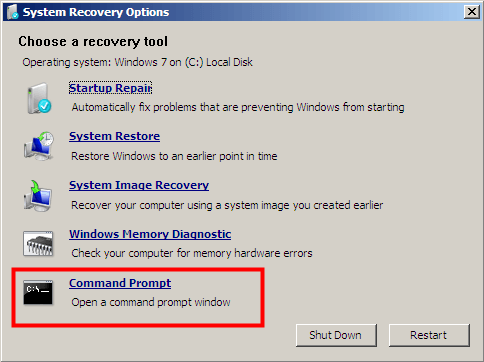 c)
In Command Prompt, type the following command lines and hit
Enter
after each.
bootrec /fixmbr bootrec /fixboot bootrec /scanos bootrec /rebuildbcd
d) Exit
Command Prompt and restart your computer. If your BSOD is caused by faulty MBR, the problem should be fixed now.
8) Reinstall your system
If none of the methods above can be helpful for you, you can try the ultimate option — re-installation of your operating system.
a)
Take the
step a in method 4
.
b)
Press
Install Now
and follow the on-screen instruction to re-install Windows 7 on your computer.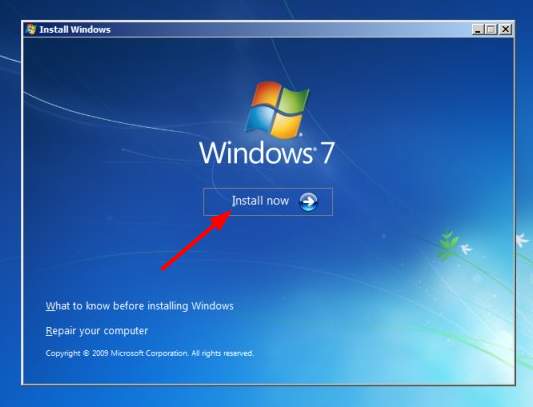 To conclude
In fact, once you encounter a Blue Screen of Death, you don't have to worry. It is important for you to try to undo the current operation on your computer. On the other hand, there are various BSOD errors. There can be different solutions to different errors. You can note down the error codes and any other error messages that can reveal the sources of the problems. And you can search them on the Internet for useful information. If you have found that there are something wrong with your hardware, you should contact the manufacturers of your devices. They can offer you useful suggestions in this respect.
21
21 people found this helpful