If you are a iPhone user, you may have encountered an issue of iPhone Bluetooth not working. You iPhone cannot connect to Bluetooth or your iPhone cannot reach a device via Bluetooth connection. This can result from various reasons.
If this issue occurs on your iPhone, not to worry. This is a common issue and there are some effective solutions to it. You can try the methods as follows. And then see if they can help you fix Bluetooth not working on your own iPhone.
1) Perform basic troubleshooting
4) Update iOS
1) Perform basic troubleshooting
Once you come across Bluetooth issue on your iPhone, you should perform basic checks on your devices and the Bluetooth connection.
You need to ensure that the Bluetooth features are enabled on all your devices, and that all the devices have adequate power.
Also, you should make sure your iPhone is close enough to the device you are connecting to, and there is no device that can interfere with the connection (such as a router). Besides, you need to check the accessory you are connecting to is not paired with some other device. If it is, disable Bluetooth on that device.
You can also try restarting your devices and see if this can fix the Bluetooth connection problem.


2) Re-pair your devices
Re-paring your devices is usually an effective method when you are dealing with Bluetooth problem. You can follow the steps below to forget the Bluetooth device on your iPhone and then re-pair them.
a) Tap on Settings on your iPhone.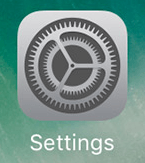 b) Select Bluetooth.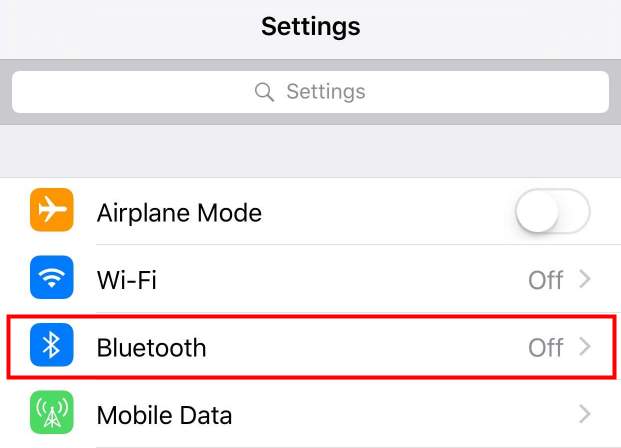 c) Tap on the information mark (i) next to your device under MY DEVICES.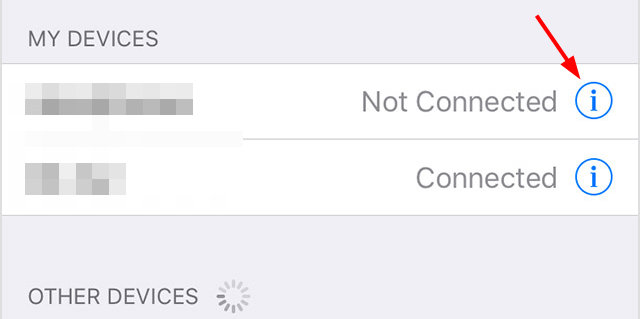 d) Select Forget This Device.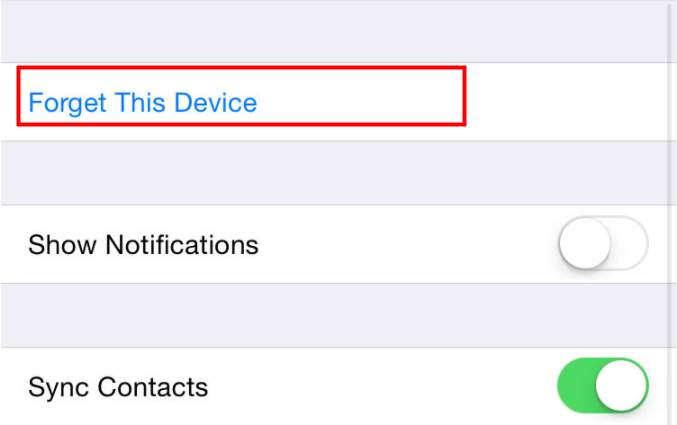 e) Then Tap your device to pair again. (You may need to enter a passkey if you have set it before.)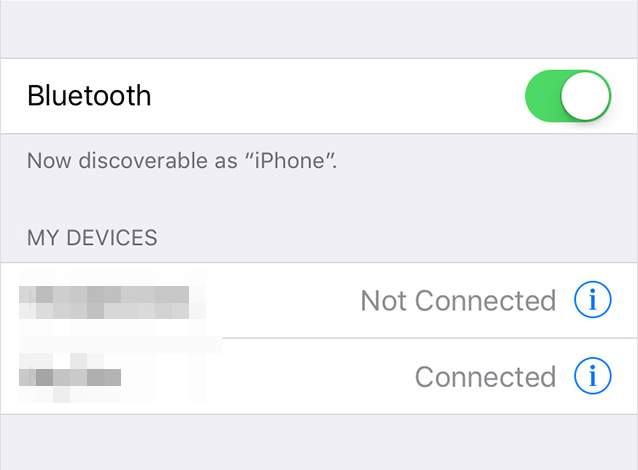 3) Reset Network Settings
Sometimes you can fix the bluetooth not working by resetting all your network settings. To do this, follow the steps below. (Note that after performing this method you will have to reconnect to all your WiFi network and Bluetooth device.)
a) Open Settings on your iPhone, and then tap General.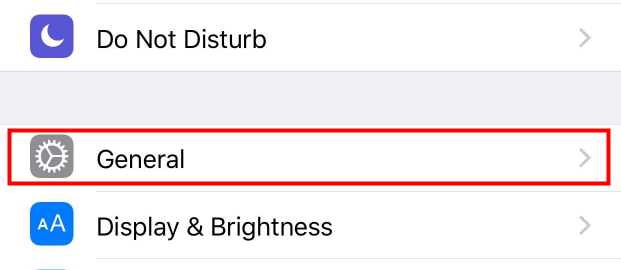 b) Select Reset at the bottom of the General screen.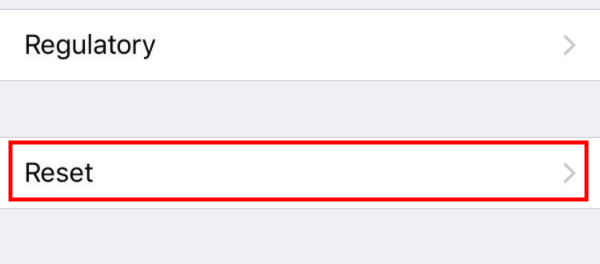 c) Select Reset Network Settings. And confirm your action when you are prompted to do so.

d) The network settings of your iPhone will then be reset. You can try using your Bluetooth and see if the problem resolves.


4) Update iOS
The older version of iOS may contain some bugs that can result in Bluetooth not working issue. You can solve problems of this kind by updating the iOS on your iPhone to the latest version.
a) Connect your iPhone to a WiFi network.
b) Open Settings on your iPhone, and then select General.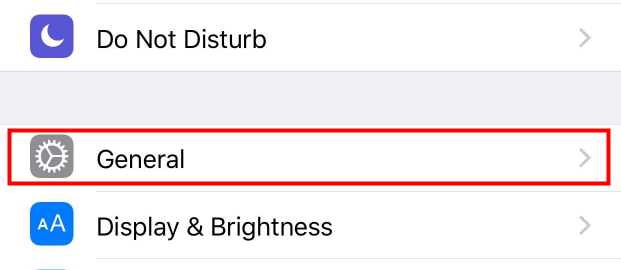 c) Select Software Update.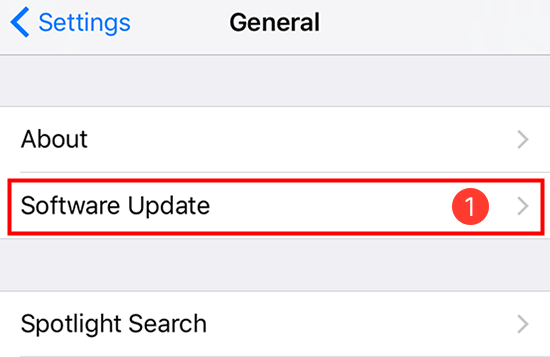 d) If there is any latest version of the operating system available, tap Install Now and follow the on-screen instruction to update your system.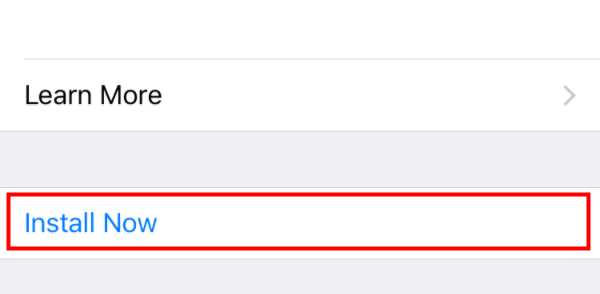 5) Restore your iPhone
You can try fixing the WiFi not working problem by restoring your iPhone to a backup. In order to perform this method, you need to have previously created a backup on one of your computer.
a) Connect your iPhone to the computer with the latest iTunes and the iPhone backup you have created.
b) Open iTunes and select your device.

c) Select Restore Backup in Backups section.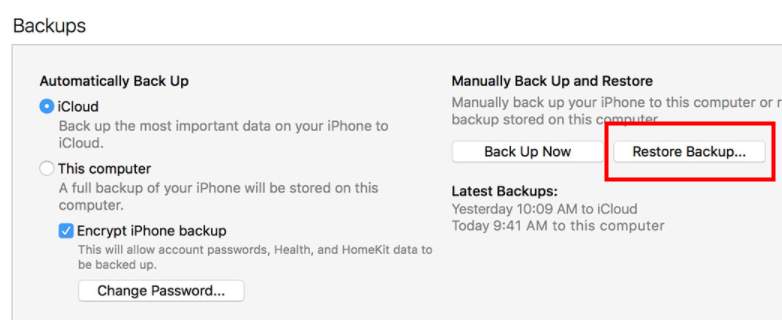 d) Choose a backup and follow the instruction to restore your iPhone.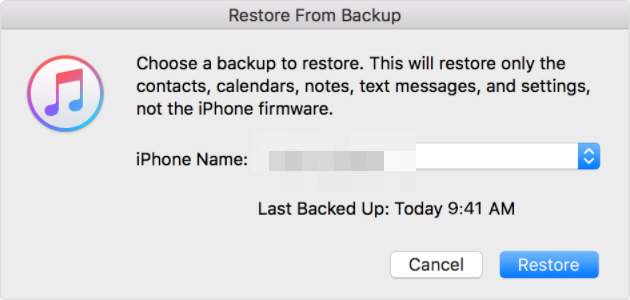 6) Erase your iPhone
You can also try having a complete reset of your iPhone. This will remove all your applications and data on your iPhone. It is kind of an ultimate solution. So don't use it if you haven't tried all the other methods yet. And make sure you have backed up all your critical data before you proceed.
a) Open Settings on your iPhone, and then select your name (or iCloud if you are using iOS 10.2 or earlier).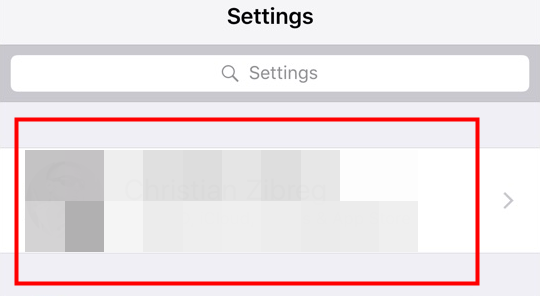 b) Tap Sign out.

c) Go back to Settings screen and then go to General.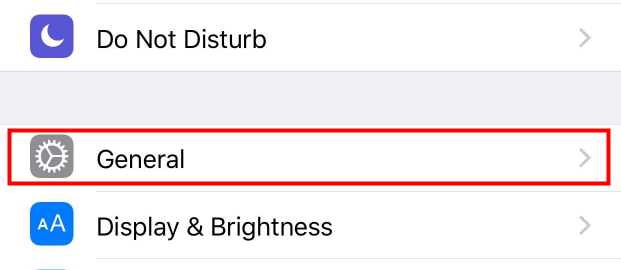 b) Select Reset at the bottom of the General screen.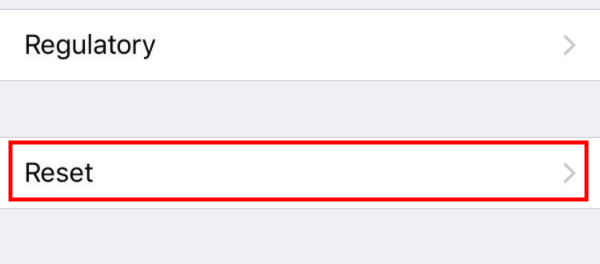 c) Select Erase All Content and Settings. (You need to enter the password if you have set one.)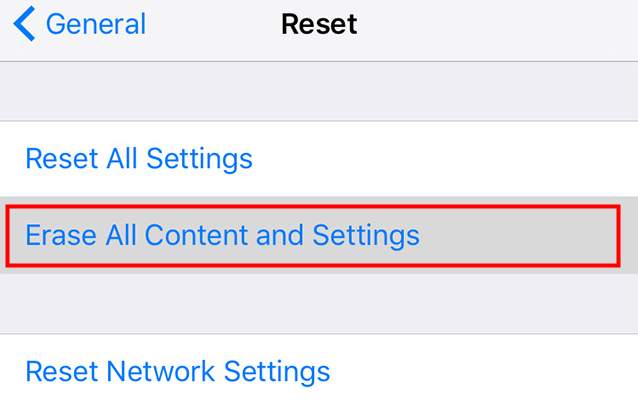 d) Wait for the completion of this process. After that you can choose to set up your iPhone as a new one or restore to a backup from iCloud.
If all the methods above do not help you get the problem fixed, you may need to consider it as a hardware issue. At this time you can contact Apple support or manufacturers of your device for further assistance.