Risk of Rain 2 is fun, but not so much when all your enemies suddenly get frozen. Many RoR 2 players are having lag/latency issues in multiplayer. If you're one of them, you've come to the right place. Here're some useful tips for your Risk of Rain 2 lag issue.
How to identify what type of lag it is
For an offline game, lag means low FPS. And for its online counterpart, lag usually refers to network issues on either your side or the server side. In simpler terms, low FPS makes your game run in slow-motion, and network issues allow your enemies to freeze or teleport. This article aims to address the "freeze-or-teleport" kind of lag.
Try these fixes:
Fix 1: Reboot your network
When it comes to network troubleshooting, one quick and easy solution is to reboot your network. Restarting your network equipment allows it to recover from overheating or overloading. Aside from that, this method clears DNS cache and renews your IP address, which might very well fix your lag issue.
Here's how you can reboot your network:
On the back of your wireless router and modem, unplug the power cords.


Wireless Router




Modem

Wait 2 minutes and plug in the power cords. Make sure indicators of both devices are blinking and back to their normal state.
Open your computer and launch a web browser to check your Internet.
Once you're back online, open Risk of Rain 2 and test your gameplay.
If you're still seeing teleporting enemies, check if you're gaming on WiFi. If so, you can move on to the next fix. Otherwise please jump to the fourth fix.
Fix 2: Change from WiFi to Ethernet
If you're playing Risk of Rain 2 on WiFi, you're likely to have latency issues. Because in this case, your gaming experience depends largely on how strong and how stable your wireless router is. And you should check whether your wireless frequency is on 2.4 Ghz or 5 Ghz, as the former transmits data at slower speeds, and it caps your bandwidth at about 30 Mbps.
In contrast to WiFi, wired connection provides a more stable connection with lower latency. It guarantees that you can max out your bandwidth most of the time. So if possible, shift your connection from WiFi to Ethernet, and it might fix the lag problem right away.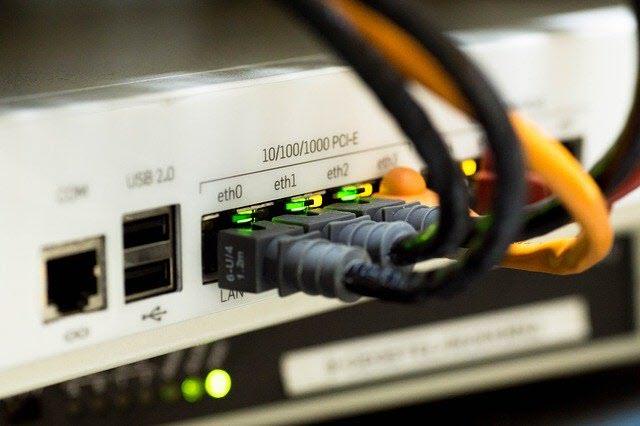 When changing to a wired connection, make sure the cables are securely plugged in to both your PC and router. Also be sure to use a quality and undamaged cable.
However, if gaming via WiFi is the only choice you have, take a look at the next fix to improve your wireless connection.
Fix 3: Disable WLAN AutoConfig service
Windows includes a service name WLAN AutoConfig, which is designed to configure the way your computer scans and connects to Wireless hotspots. But there's been reports that this service forces Windows to scan WiFi from time to time, which gives rise to a periodical lag spike. So you can try disabling this service and see if it helps.
Here's how:
On your keyboard, press Ctrl, Shift and Esc at the same time to open Task manager.

Navigate to the Services tab and locate a service named WlanSvc. Right-click that service and select Stop.

Launch Risk of Rain 2 and see if it fixed the lag.
The WLAN AutoConfig service manages the wireless connection of your computer. So don't forget to have it started when you need to scan and connect to another hotspot.
If this method doesn't do the trick for you, please try the next one below.
Fix 4: Update your network driver
Network issues tend to occur when you're using a faulty or outdated driver. That's why we suggest that always make sure you're using the latest driver, as driver updates often come with bug fixes and stability improvements.
This is especially true when you spent a fortune on your gaming rig, which usually includes some edgy features that need to be unlocked by additional drivers.
There're basically 2 ways you can update your network driver: manually or automatically.
Option 1: Update your network driver manually
To manually update your network driver, first go to your motherboard manufacturer's website, then search the model of your motherboard. Network drivers are usually available in the support or download page, with a name similar to "Lan Driver" or "Ethernet Controller". Also, choose only the driver installer that's compatible with your operating system.
Option 2: Update your network driver automatically (Recommended)
If you're not comfortable playing with device drivers, we recommend using Driver Easy. It's a tool that detects, downloads and installs any driver updates your computer needs.
Download and install Driver Easy.
Run Driver Easy, then click Scan Now. Driver Easy will then scan your computer and detect any problem drivers.

Click Update All to automatically download and install the correct version of all the drivers that are missing or out of date on your system.
(This requires the Pro version – you'll be prompted to upgrade when you click Update All. If you don't want to pay for the Pro version, you can still download and install all the drivers you need with the free version; you just have to download them one at a time, and manually install them, the normal Windows way.)

The Pro version of Driver Easy comes with full technical support. If you need assistance, please contact Driver Easy's support team at support@drivereasy.com.
After updating your network driver, restart your computer and launch Risk of Rain 2. You can now join a game and see if the lag has disappeared.
If updating your network driver doesn't give you any luck either, please move on to the next method.
Fix 5: Change hosting
In Risk of Rain 2, the connection quality is largely determined by the host network. So if you're playing with your friends, you can try to switch hosting between your friends to see who gets the most stable host connection. Also, try lowering graphics settings on the host and see if it helps with the latency spikes.
So these are the solutions for your Risk of Rain 2 lag issues. Hopefully, you've fixed the lag and can now enjoy a smooth gameplay. If you have any questions or suggestions, please drop a comment down below.
7
7 people found this helpful