Roblox is a pretty popular creation platform where you can dive into a different world and run wild. But users report experiencing inconsistent frames and lag while playing Roblox. If you happened to be one of them, don't worry. Here're some simple fixes to reduce the lag and speed it up!
Try these fixes:
You might not have to try them all, just work your way down the list until you find the one that works.
But before taking any attempts, it's recommended that you restart your PC and access the game again. Some lags on Roblox are easily resolved by simply restarting the game.
---
Fix 1: Close unnecessary programs
Sometimes Roblox games lag because your computer's resources are consumed by those programs. So to increase the performance of your Roblox game, you should close the unnecessary programs running in the background to free up space:
1) Press Ctrl + Shift + Esc together on your keyboard to trigger Task Manager.
2) From the Processes tab, click the programs that you want to stop from running one by one and click End task.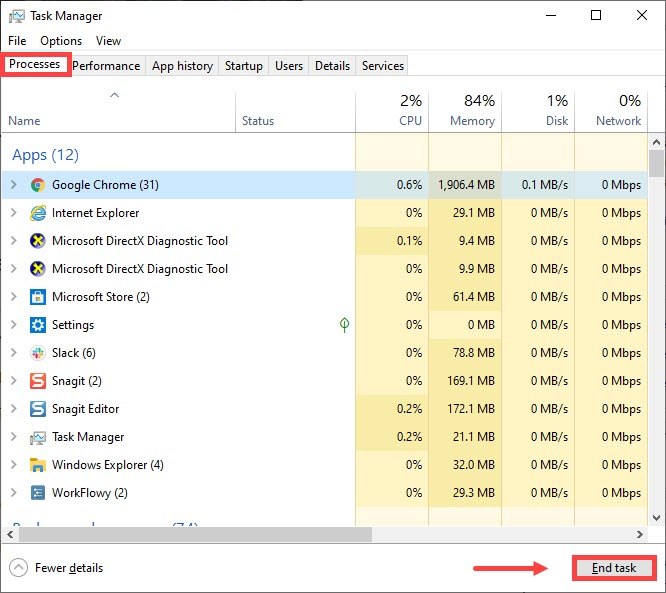 ---
Fix 2: Update your graphics driver
An outdated or faulty graphics driver may cause the long loads in gaming. So in this case, you should have it updated.
There are mainly two options to update your graphic drivers: manually or automatically.
Option 1: Manually
To have the best results from your graphics driver, you need to download it from the manufacturer's website. So before that, you should know the basic information of the graphics driver installed on your PC.
To do so, you can:
1) Press Windows logo key + R together on your keyboard to open the Run box.
2) Type dxdiag and press OK.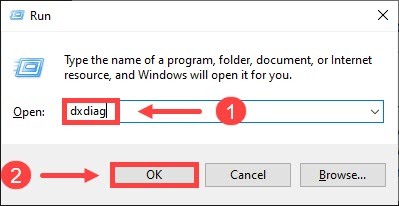 3) Select the Display tab and check the Name & Manufacturer of your driver.
After you know the basic information of your driver, go to the website to download it and follow the on-screen instructions to install it.
Here are the main graphics drivers manufacturers. Just click the link based on your own need.
Option 2: Automatically (recommended)
If you're not comfortable playing with device drivers, we recommend you use Driver Easy to update your graphics drivers automatically. It will detect, download, and install the exact drivers that your computer needs.
1) Download and install Driver Easy.
2) Run Driver Easy and click the Scan Now button. Driver Easy will then scan your computer and detect any outdated or problem drivers.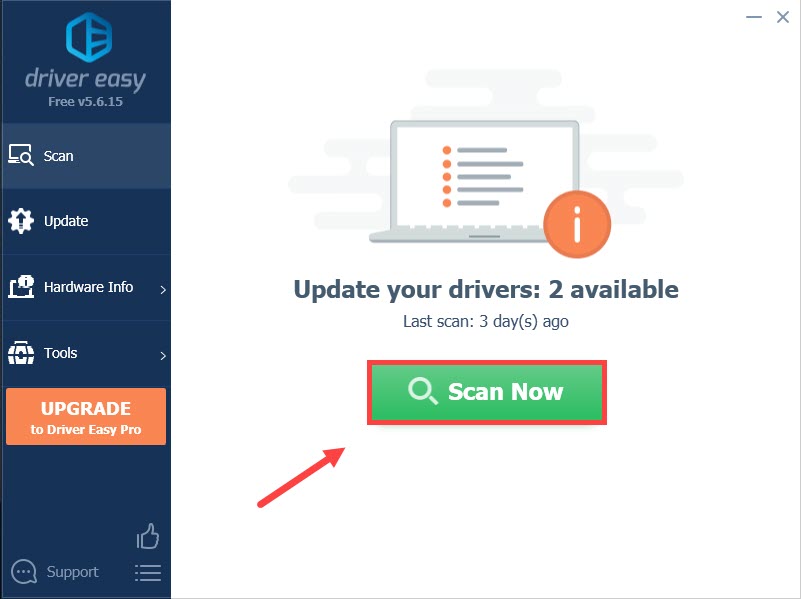 3) Click Update All to download and install the drivers automatically.
(This requires the Pro version with full support and 30-day money-back guarantee. You'll be prompted to upgrade when you click Update All. But if you don't want to pay for it, you still can use the FREE version. You just have to update the driver one by one, download and install it.)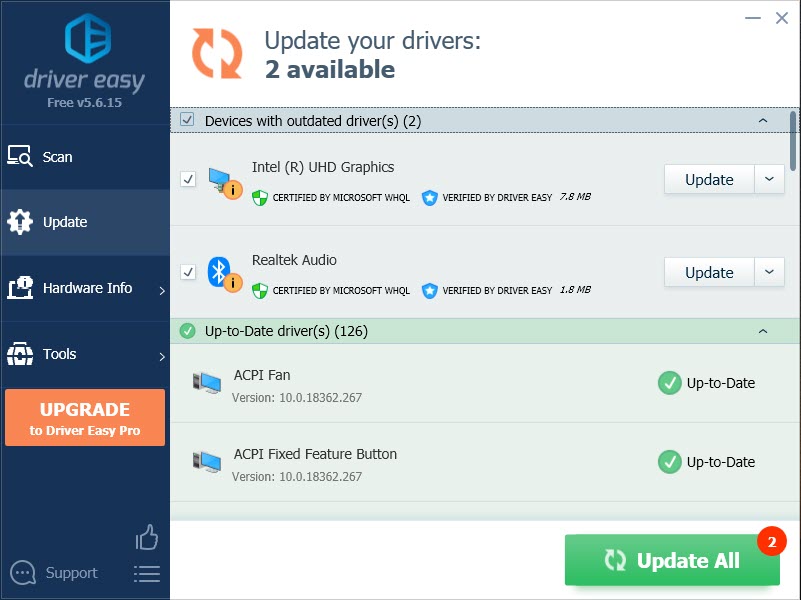 The Pro version of Driver Easy comes with full technical support. If you need assistance, please contact Driver Easy's support team at support@drivereasy.com.
Once you've updated your graphics driver, relaunch Roblox and play the game to see if the performance has been improved. If the problem persists, then try the next fix.
---
Fix 3: Reduce your graphics quality on Roblox
1) Launch any Roblox game.

2) Select a Roblox game and click on the Play button
If you haven't installed the Roblox Player, a window will be popping up on the screen. Just click Download and Install Roblox and then double-click on the installation file to install it.

3) Press ESC on your keyboard and on the upper left corner of the screen, you'll see the three-line tab. Just click it.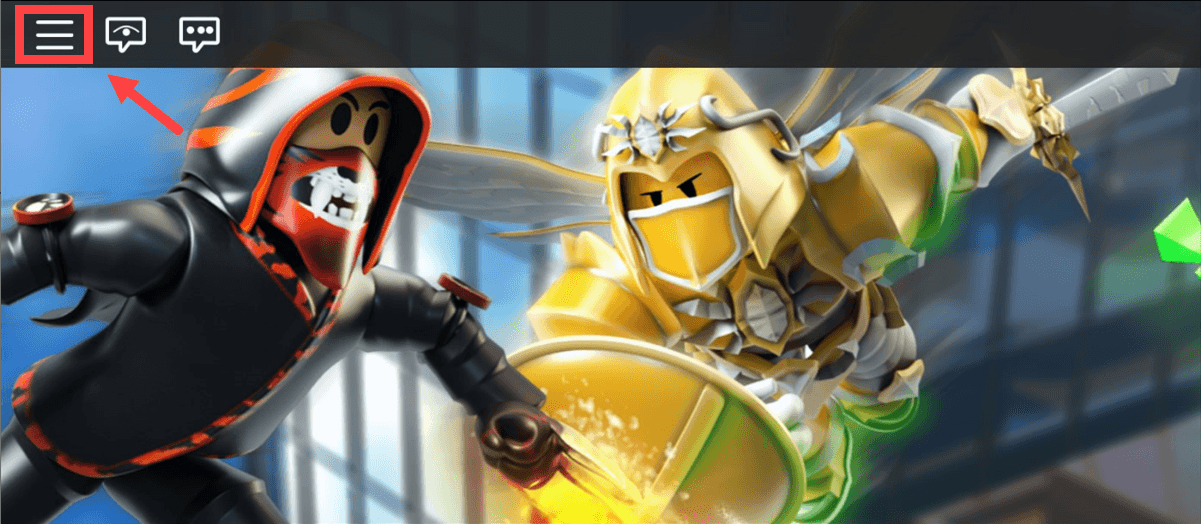 4) Click the settings tab. In the Graphics Mode section, click the next > arrow to change it to Manual. Doing so will enable you to adjust the graphics quality by yourself.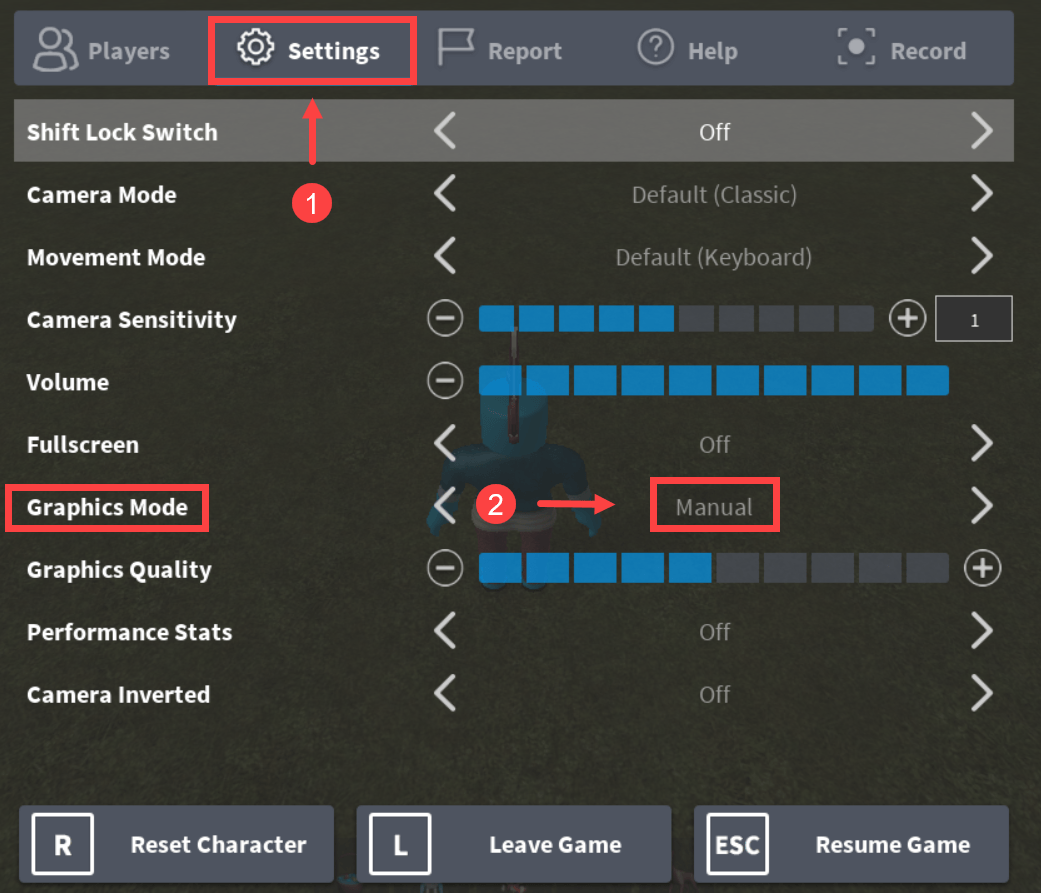 5) In the Graphics Quality section, click the button with the minus sign (-) to lower the graphics quality.
After that, click Resume Game to return to your game.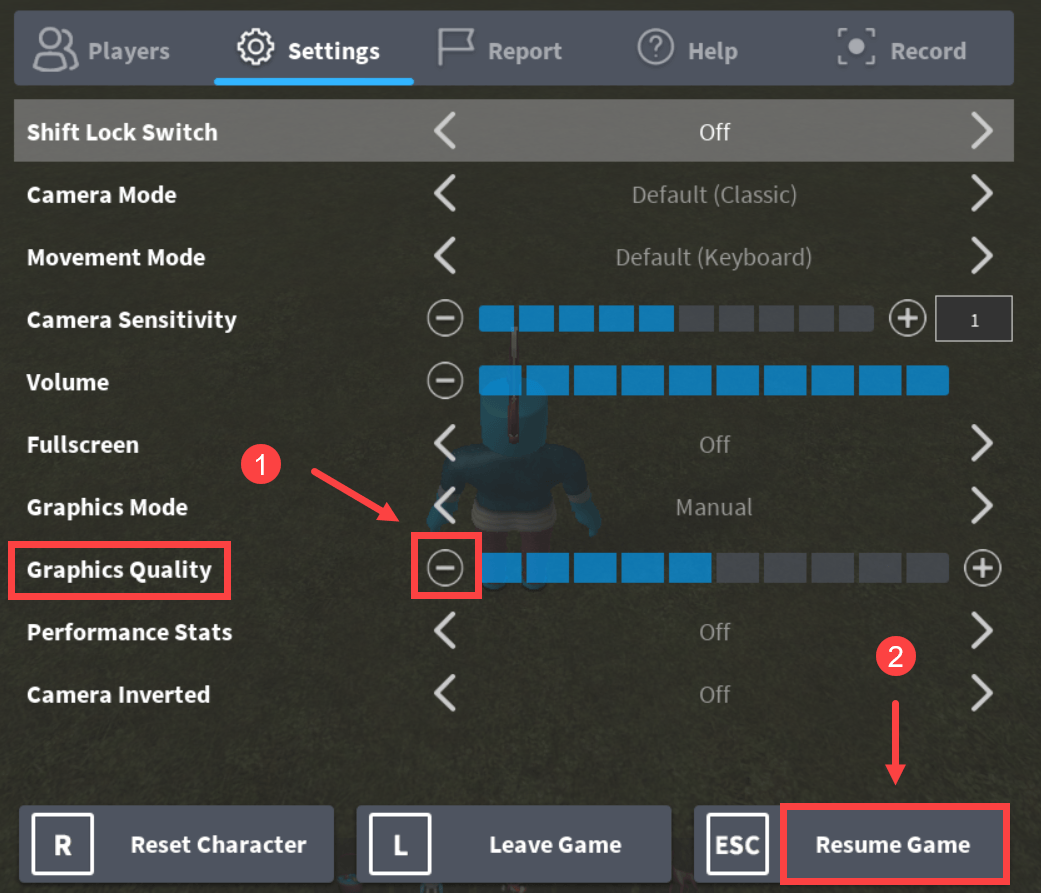 ---
Fix 4: Delete textures
To speed up Roblox on your computer, you should delete the textures. Without textures, the game should run a little bit smoother.
Here are some steps:
1) Press the Windows logo key + R to open the Run box.

2) Type %appdata% and click OK.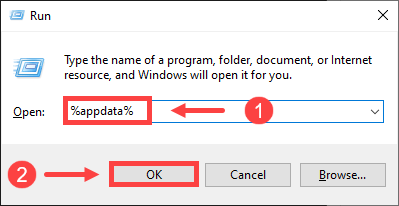 3) On the address bar, click Appdata.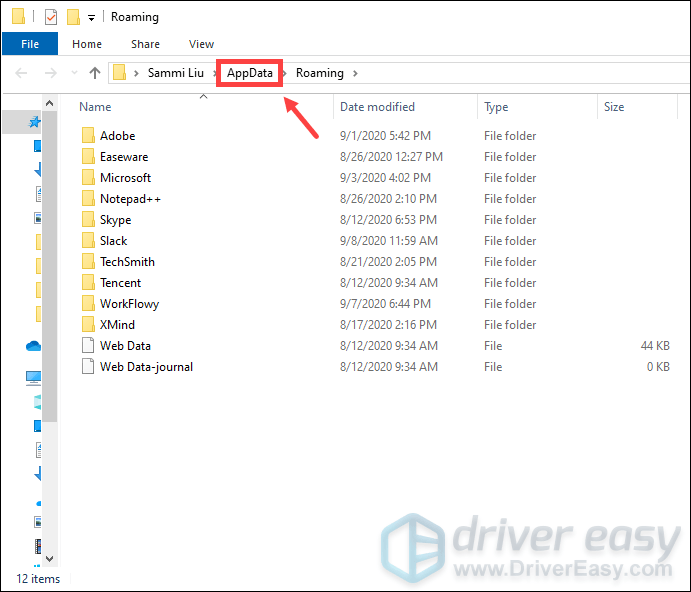 4) Click on the Local folder.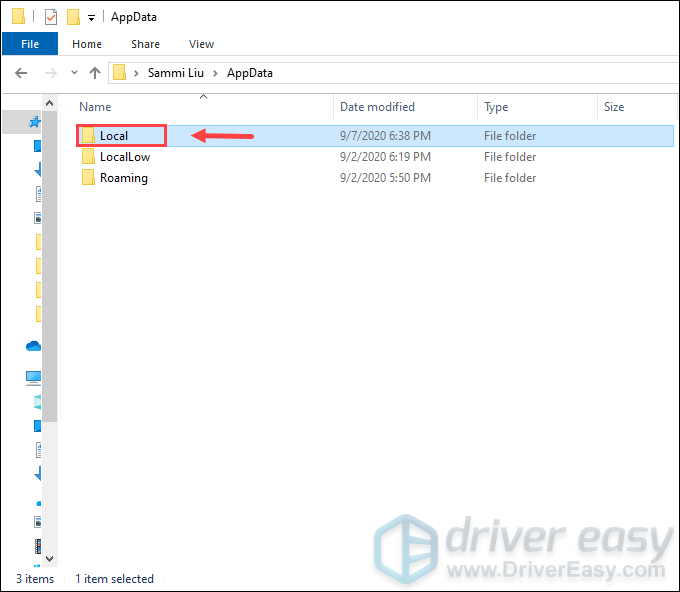 5) Click on the Roblox folder. (Folders are listed in alphabetical order.)

6) Click on the versions folder to open it.

7) Click the latest version folder. This is named version- with a version number at the end of it.

8) Click the PlatformContent.

9) Click the PC folder.

10) Click the textures folder.

11) Except for the studs and wangIndex folders, delete those other folders.

12) Empty your recycling bin.

Right-click on the recycling bin icon on your desktop and click Empty Recycle Bin.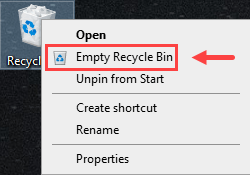 After taking all the steps, play a Roblox game. You're supposed to be able to have your game performance improved.
---
Hopefully, this post could help you reduce Roblox lag and you can have a better gaming experience! If you have any ideas or questions, please leave a comment below. We'd love to hear from you!