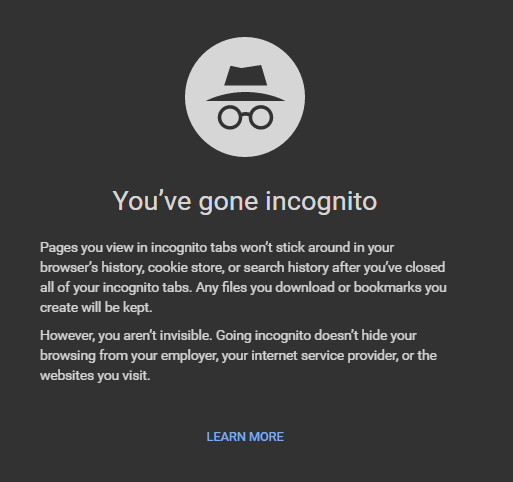 To better your browsing experience, your Google Chrome browser potentially store data, including sensitive ones, on your hard drive. Such data could be your browsing history and your specific site preferences. 
The more data you have, the more your browser "gets" you like a real friend. But it could be very personal and might pose threat to users who are sensitive to privacy issue. 
Chrome's incognito mode comes in handy when you want to keep your own privacy. In this post, we will show you how to use the Incognito Mode in Chrome to add a sense of security to your browsing experience. 
1) First of all, open your Chrome browser. 
2) On the top right corner of your browser, click the three-bar icon and then choose New incognito window.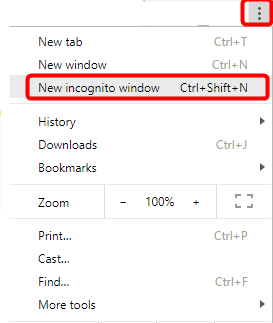 3) There you go, a new incognito window just pop right up. An icon with a hat and a pair of glasses on the upper left corner of your browser indicate that you are indeed in the incognito mode. 

4) To make it even easier, you can just press Ctrl + Shit + N at the same time and evoke a new incognito window. 
The wordings on the screen shot below clearly tell you what incognito window can do and what it cannot do. It is suggested that you read it through and decide how to use it to the biggest avail to you.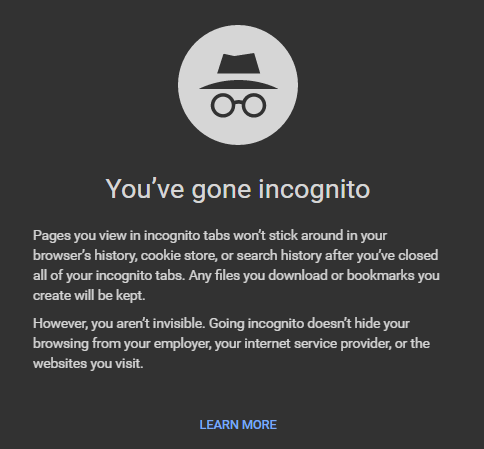 Note that all history and temporary internet files will not be recorded and stored in incognito mode. 
1
1 people found this helpful