DirectX is developed by Microsoft. It is necessary if you want to play games on your computer. When you are playing games, if you get error message saying that some .dll files are missing, the error most probably is caused by the lack of 
DirectX. Then you can try installing DirectX.

Different Windows version might require the different version of DirectX. To find and download the version that you need, open your favourite browser, type "DirectX version + download" and get started to search, then you will get the download link on top of the results. Let's take downloading DirectX 9c with Goole Chrome for example.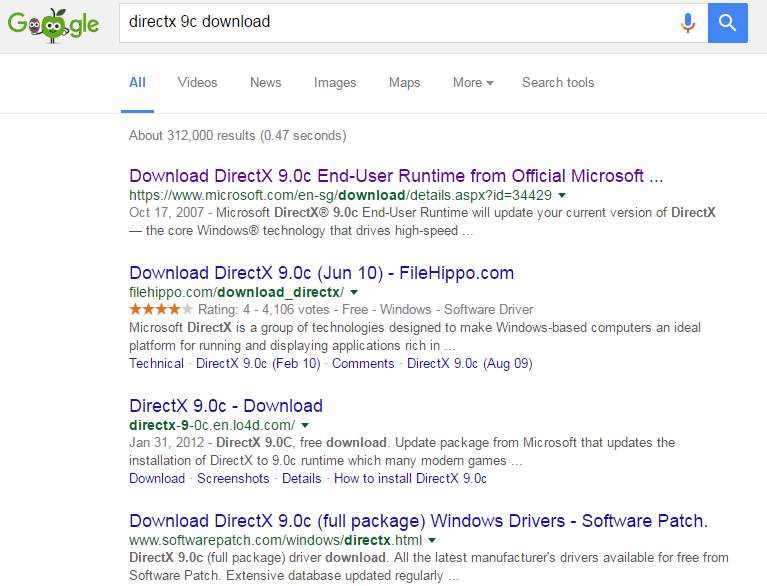 After download completes, just double-click on the downloaded file (.exe) file and follow the instructions to install the software.

For game playing errors, the common error message may appear like : The program can't start because d3dx9_35.dll is missing from your computer. Try reinstalling the program to fix this problem. Note the last two digits will be different according to the  Windows version that you are using. 




When you meet this error while playing games, you need to install DirectX 9. Just go to the dowload page to download it and install it on your computer.