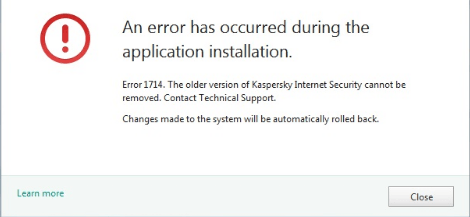 If you're on Windows 10 and you want to use a slightly older version of a program in your new version, and you see the error message telling you that you cannot do so, you're not alone. But no worries, it's possible to fix. In this tutorial, you will see 2 methods as to how to make the older version of your software run well on your Windows 10 computer.
Method 1: Program Compatibility Troubleshooter
There is a built-in tool in Windows called
Program Compatibility Troubleshooter
that can fix the incompatibility problem.
1) In the task bar search box, type
run program
in the box, then click
Run Program made for previous versions of Windows
.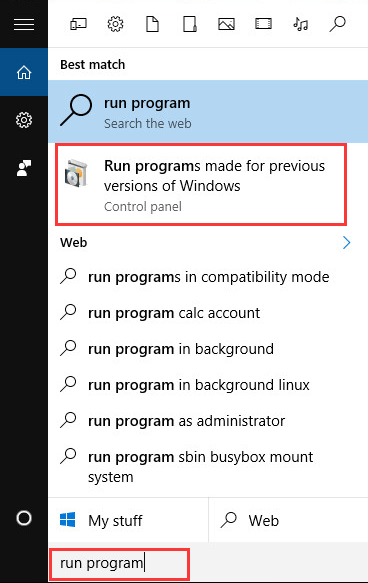 2) Click
Next
.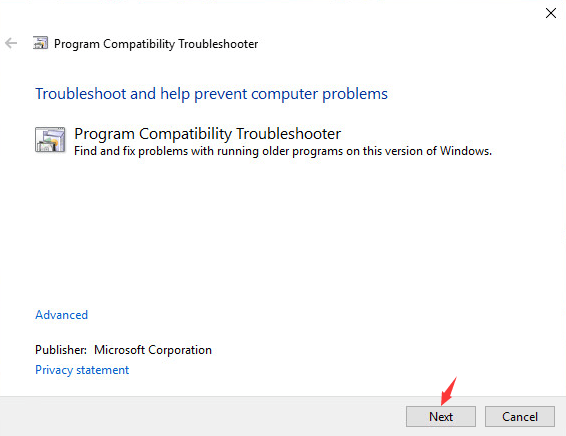 3) Wait for a couple of seconds.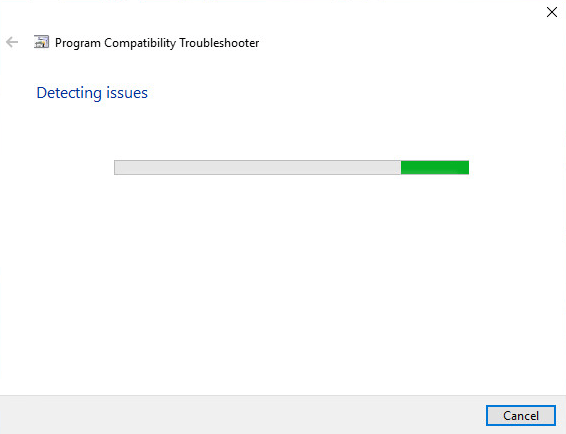 4) Select from the list of the software that is having the compatibility problem and click
Next
.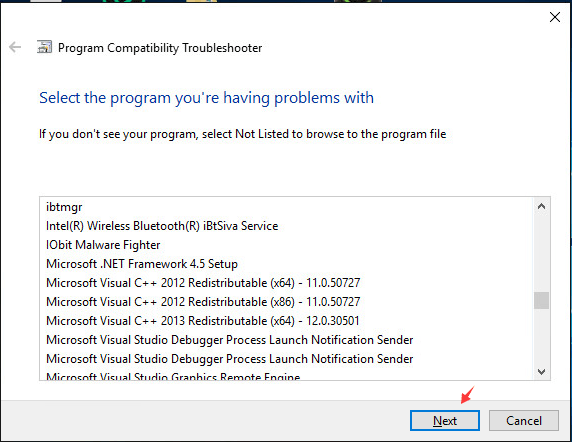 5) In the
Select troubleshooting option
panel, you could choose
Try recommended settings
.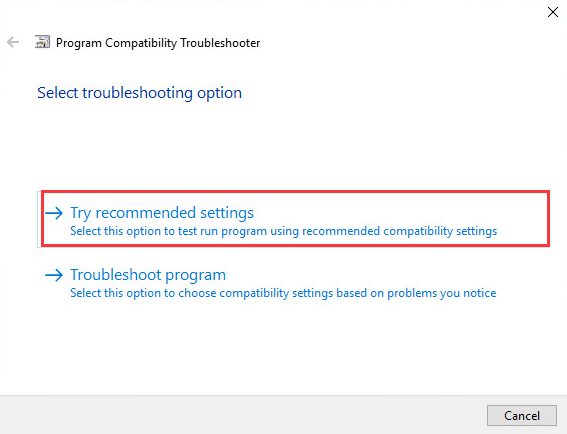 Then the system will help you deal with the problem automatically.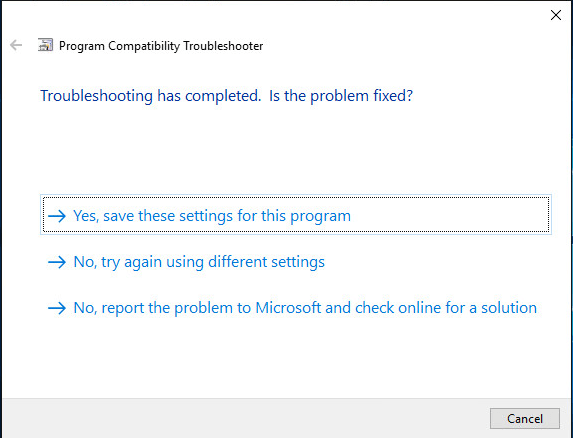 6) If you choose
Troubleshoot program
in
Select troubleshooting option
panel.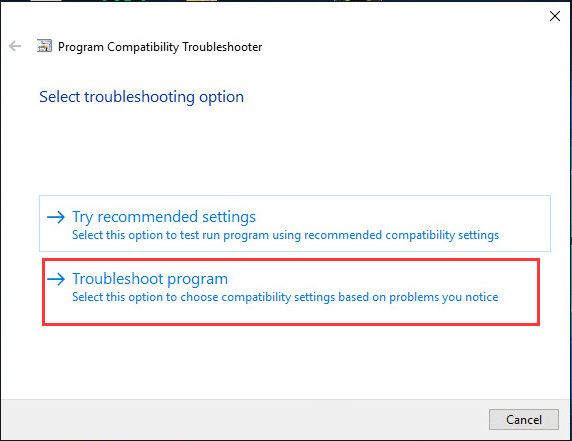 Then you will be lead to this page. Choose one of the four options that fits your situation and let Windows do the rest for you.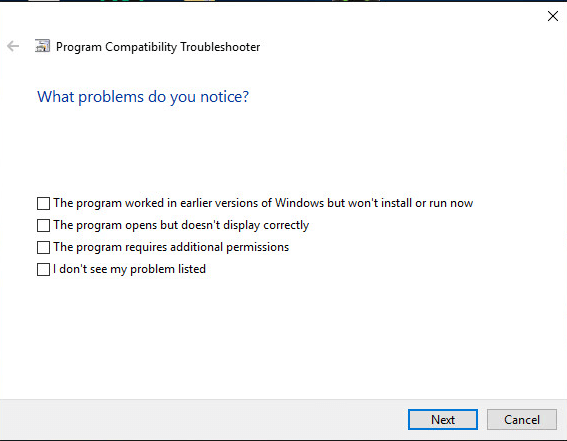 If you have more than one older software that are having the incompatibility problem, you might need to repeat this procedure more than once.
Method Two: Change Compatibility Mode Setting
Alternatively, you could go to the application's properties to change the compatibility mode settings so as to make the program work. 1) Right-click the specific application and click
Properties
.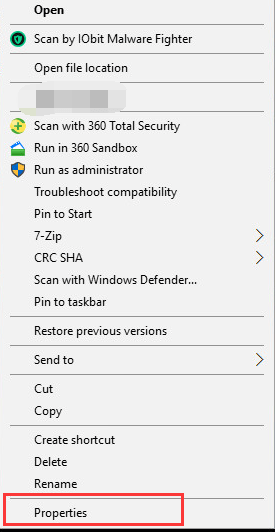 2) Go to
Compatibility
tab, then check the box next to
Run this program in compatibility mode for: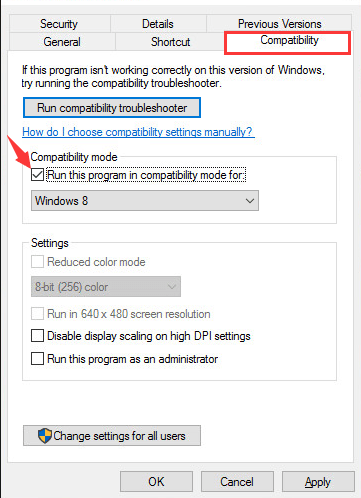 3) Select the version of Windows to use for your application in the drop-down box.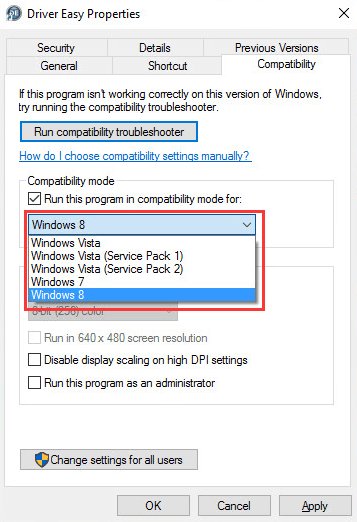 4) Click
Apply
and
OK
to save the change.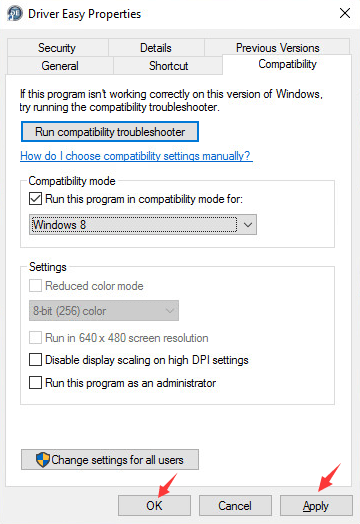 36
36 people found this helpful