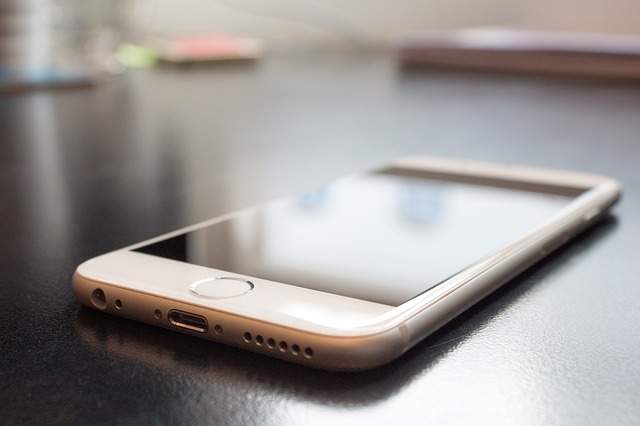 iPhone users may come across a strange issue on their phones — the speakers of their devices stop playing sound. If you are one of them, don't worry. Here are solutions to help you solve the frustrating iPhone Speaker Not Working problem.
2) Disable Bluetooth and AirPlay
3) Check if you are stuck in headphones mode
5) Restore or Reset your iPhone
1) Check the basic settings
a) Check the mute switch along the edge of your iPhone and see if it is switched on. If the switch is showing the orange side, your iPhone is silenced. Move the switch to turn off silence mode.

b) Press volume up button to turn up the volume of your device. You need to have adequate volume in order to hear the sound of your iPhone.


2) 

Disable Bluetooth and AirPlay
Your iPhone may be connecting via Bluetooth or AirPlay to a speaker or devices that can transmit the sound of your phone, and you may not be aware of that. You can turn off Bluetooth and AirPlay features to see if the sound come back on your phone.
a) Open your iPhone, swipe up from the bottom edge of the screen to open Control Center.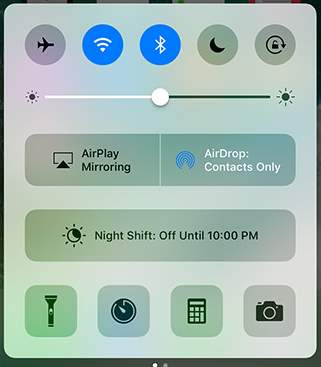 b) Tap on Bluetooth button if you find Bluetooth is on (like the image below shows).

c) Swipe horizontally to find Now Playing screen, and tap the device that are using AirPlay (at the area as image below shows) to open a list of available AirPlay devices.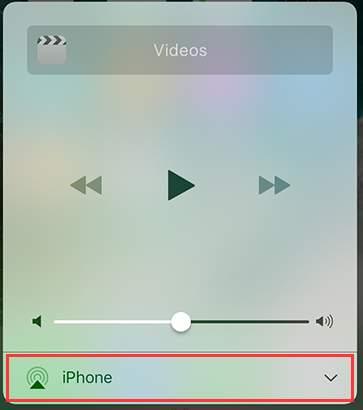 d) Select your iPhone from the list if you find there is any other device that has already been ticked.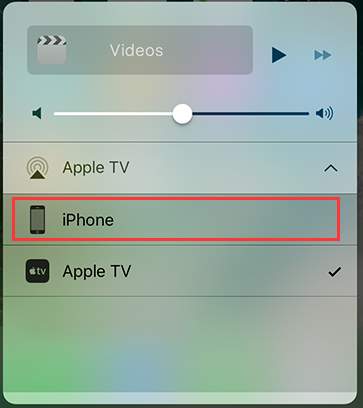 e) Now neither Bluetooth nor AirPlay can transmit the sound out. You can see if your iPhone speaker can play sound again.


3)
Check if you are
 stuck in headphones mode
If your iPhone speaker does not work, you may get stuck in headphones mode. That means your iPhone thinks you have plugged your headphones in the headphones jack, but in fact you have not.
a) To check if you are stuck in headphones mode, ensure there are no headphones connecting to your iPhone, and then press volume up or down button of your iPhone. A word "Headphones" appearing on the volume pane means you are in headphones mode.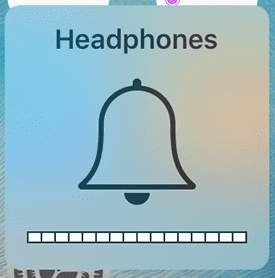 b) Restart your iPhone and see if you still get headphones mode. If you do, try the next step.
c) Try to clean the headphones jack carefully. The junk in the jack can also be recognized as headphones by your iPhone.
d) If the jack is clear and you still in headphone modes, it is likely a hardware problem. Check the method 6 for solutions to hardware problem.


4) Update iOS
There may be some bugs in an outdated iOS that can cause iPhone Speaker Not Working problem. It is recommended that you update the operating system on your iPhone to the latest version.
a) Plug your iPhone into power and connect it to the Internet.
b) Open Settings, tap General and then Software Update.


c) If you find any update available, download and install it.
d) If your operating system is updated, check and see if your iPhone speaker gets back to normal.


5) 
Restore or Reset your iPhone
There may be something corrupted in your iOS that can mute your iPhone. You can choose either to restore your iPhone from a backup or to reset your iPhone to factory settings. It is suggested that you restore your device first, and if it does not work, then reset it to factory settings.


6) 
Check the hardware
If none of the methods above work, it is possible that something is going wrong with the hardware and causes the iPhone Speaker Not Working issue.
a) First, clean the dirt that can block your iPhone speaker.
b) You may also need to remove your iPhone case in that some bulky cases can also block the sound from your iPhone.
c) If you encounter some hardware problems that you cannot solve on your own, don't worry. You can always contact Apple support for assistance. They can help you resolve iPhone speaker not working problem or any other hardware issues.