Just find a new font you like so much that want to install for your Windows 10? But wonder how to? Read on to follow this post, it will tell you the easy way to install fonts for Windows 10.
Before we start, prepare the font you like, you can download it from
Google Fonts
,
Fonts.com
or any trustworthy website you found. The downloaded font file shows like this: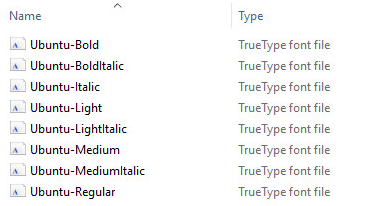 Way 1 Install new fonts directly
1) Double click on the font you want to install.
2) Then click 
Install 
on the pop-up window.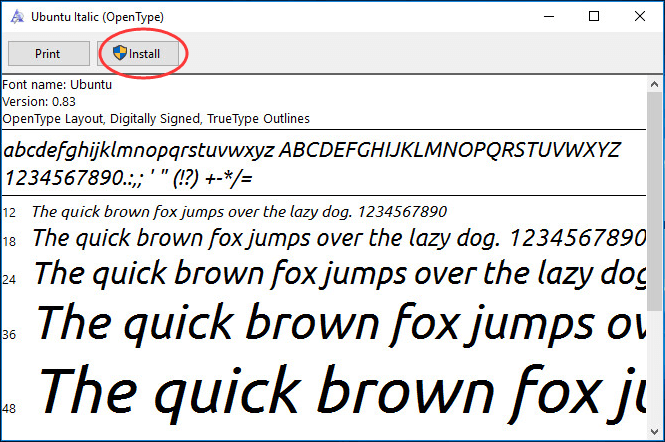 3) Wait just a second for installing.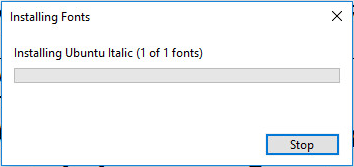 4)Now try the new font in Word or any other text edit software.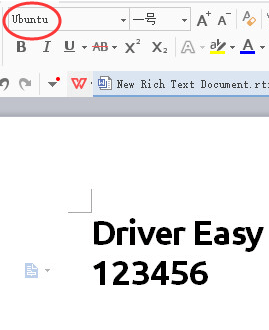 Way 2 D

rag new fonts file in Fonts control panel 

window
1) Type
fonts
in search box via Start menu.
 Then click 
Fonts control panel
.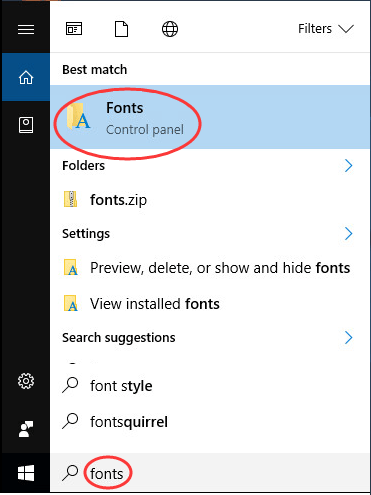 2) Here you can see all the fonts you installed for Windows 10.
Meantime open the folder with new font.
Then drag new font file in Fonts control panel window.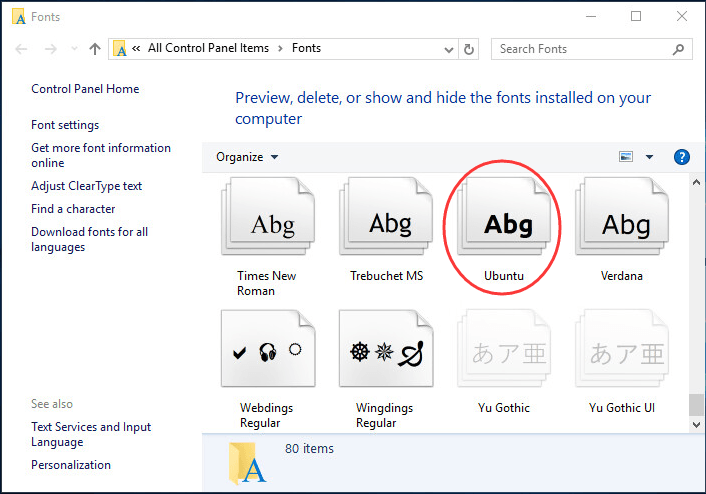 3) Try the new font.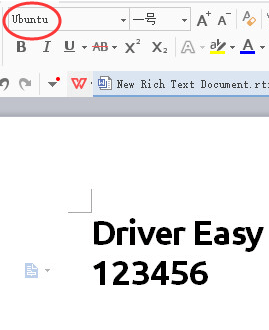 That's all there is to it. Just so easy. Try to install a new font for your Windows 10 now.