iOS 10 has been released for almost two moths now, we believe most of iPhone or iPad users have already updated to iOS 10. After the upgrade, you may wonder, what happened to Slide to Unlock? How come it no longer works? Then, when you swipe right, you end up in the widgets screen. 


The Press Home to unlock means you have to actually press the home button the trigger the password entry screen or Touch ID. If you press it for too long, you will enable Siri, which happens to me a lot. We can do something to prevent the occurrence of such event. There is a hidden trick in Settings that allows you disable Press Home to unlock so you just need to rest your finger on the Home button instead of actually pressing it down. 


But first we need to make it clear that there is no way we are getting "Slide to unlock" back in iOS 10 unless Apple reverses it or makes a change to a feature iOS update. 





Please follow the steps below to disable Press Home to unlock feature.

1) Click the Settings button on the desktop, then go to General > Accessibility.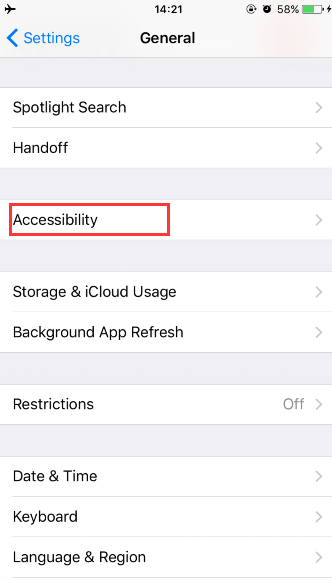 2) Scroll down a little bit to choose Home button.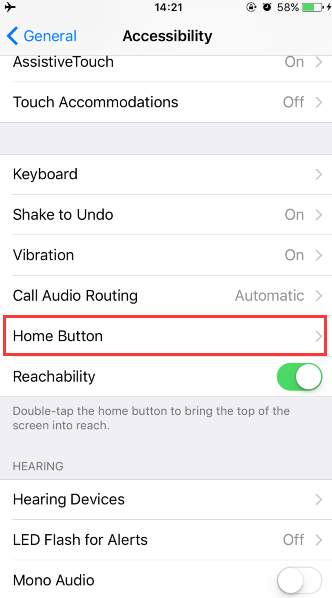 3) Then slide the button to the ON position for Rest Finger to Open.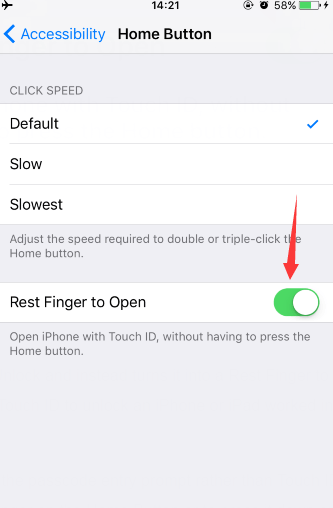 This changes the Press Home to unlock feature to Rest Finger to Open feature, very similar to use Touch ID to unlock an iPhone or iPad.