Microsoft allows you to have all access to free ISO files for downloading on its official website. With the ISO files, plus the product key that came with your PC, you are able to reinstall Windows, be it Windows 10, Windows 8 or Windows 7, from scratch.
In this post, we will show you how to get the ISOs from official installation media straight from Microsoft. 
Note
: Please make sure that you have a valid product key (in form of xxxxx-xxxxx-xxxxx-xxxxx-xxxxx ) to your Windows at hand. It might come handy during the process.
Before we begin, please make sure that you have a
blank USB or DVD with at least 4 GB
of space; an
Internet
connection;
enough data
available on your PC, USB or external hard drive. 
1) First, go to the
download page of Windows 7 ISO files
.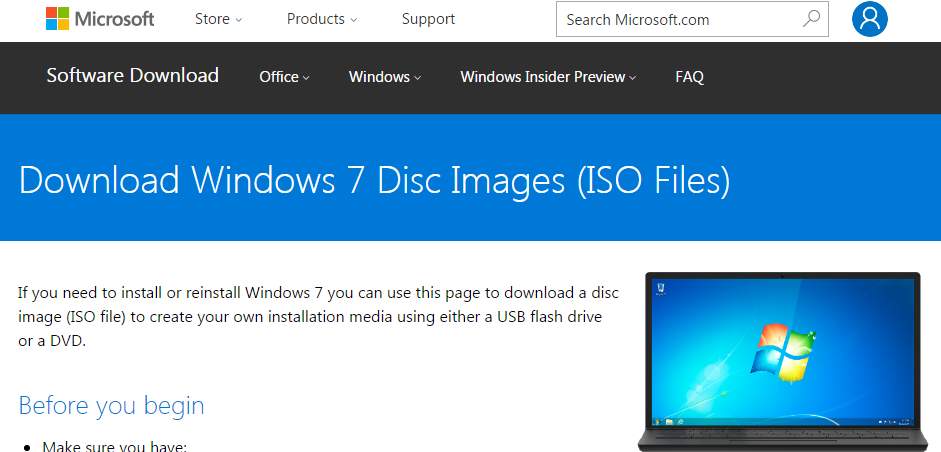 2) Scroll down a little bit to locate the
Enter product key
section. Then hit
Verify
to continue.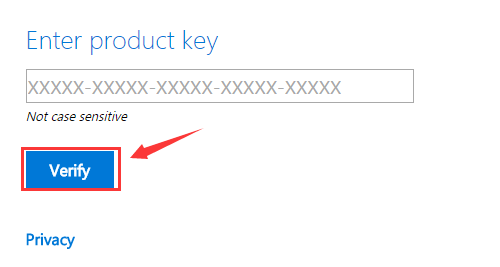 3) 
After your product key is verified, select the product language you want to download and then click
Confirm
.
4) Then you will be asked to choose whether you want to install 64-bit or 32-bit version of Windows 7. Choose accordingly and the download will begin.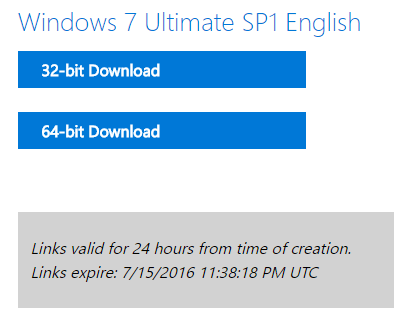 5) When the download finishes, you can choose to burn it to a DVD. Go to Windows Explorer, the right click the DVD option you have and choose Burn disc image.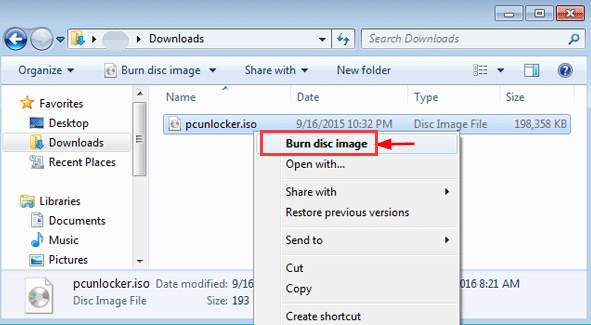 Then wait for the process to finish.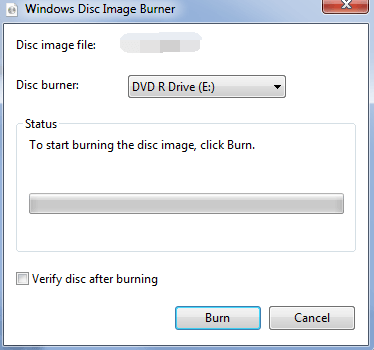 Note: If you have no spare DVD disk, you can also use a USB flash drive to store the ISO files of Windows 7 and then run the installation. For more information, please visit this post here: How to Create a Windows 7 Bootable USB Flash Drive Installer? 

That's it. Your ISO for Windows 7 is created easily, totally risk free. The downloaded ISO you get includes Windows 7 with Service Pack 1, which includes all the updates after May 2016 and you don't need to update the patches or packages one by one. 

We do not recommend that you use a third-party tool, or download untrustworthy files from the Internet outside of Microsoft official website, since they could pose great threat to your computer security. Plus, Microsoft has already a very easy and handy way to download the ISO, why risk? 

Related posts: 

1. How to Burn Windows 10 ISO to a USB flash drive? 
2. How to install Windows 10 from a USB flash drive from the very beginning?
3. Create a Windows 7 Bootable USB Drive Installer