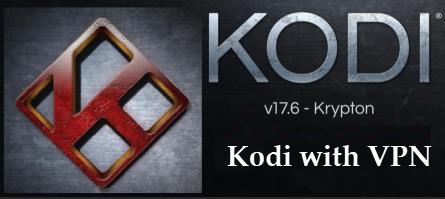 Kodi is a well-known open-source media player, and using VPN with Kodi can bring you excellent experience. This post will show you everything you should know about VPN on Kodi.
What is Kodi
Kodi is a free and open-source media player developed by the XBMC Foundation, which enables you to stream movies and TV shows. Kodi is available on multiple operating systems, including Windows, Mac, Android, iOS, and Linux.
Many people may be wondering: is Kodi legal? Kodi is a streaming program and is legal. Kodi supports using add-on inside the application to get a better experience, and the official Kodi add-ons are legal and you're free to use. However, if you use the third-party Kodi add-ons to stream content that violates the intellectual property and copyright, that's illegal.
Kindly note that neither Kodi or Driver Easy encourages the piracy. You should use Kodi and its add-ons legally.
Why use a VPN with Kodi
It's always a good idea to use a VPN for streaming, and Kodi is no exception.
You can usually use Kodi and it's official add-ons to stream videos and TV shows, but sometimes you may want to stream videos in some other districts or countries, but you'll be geo-restricted by your network ISP. VPN comes in handy in this case. VPN helps you bypass the geo-restrictions and you can access to all the available content.
More importantly, many videos and shows are blocked by ISPs, and you may not be able to access to certain websites or sources. But your problem can be resolved by using a VPN, because you can choose different VPN servers and change your IP location to access to different content.
To simply put, you can use VPN to:
Bypass the geo-restrictions to get access to geo-restricted content.
Access to the content that is blocked by your ISP
Keep your streaming activities from being snooping
…
Now you've decided to use a VPN on Kodi. But how? move on to the next part.
How to install VPN for Kodi
To use a VPN with Kodi, you can either configure the proxy VPN settings in some Kodi add-ons, or install a VPN application in your device.
The first way will be a little bit difficult, and many people who have tried reported it didn't work for most of the time. Installing a VPN application in your device, however, is much easier.
You can Google the best VPN on the Internet, find the one with good review and reasonable price. If you don't have the time or patience, you can try NordVPN.
NordVPN is one of the best Kodi VPNs. It helps you bypass geo-restrictions to get all add-ons desired, keeps you protected from snooping eyes, and secures your data to keep your online activity private. It's safe and easy to use!
Click NordVPN coupon to get NordVPN coupon code first, then you'll be redirected to NordVPN homepage.
Download NordVPN in your device (available on multiple platforms including Windows, iOS, Mac, Android, routers). You can get up to 75% OFF.
Run NordVPN and open it.
Connect to a server in a chosen location.

All set now! Enjoy it!
2
2 people found this helpful