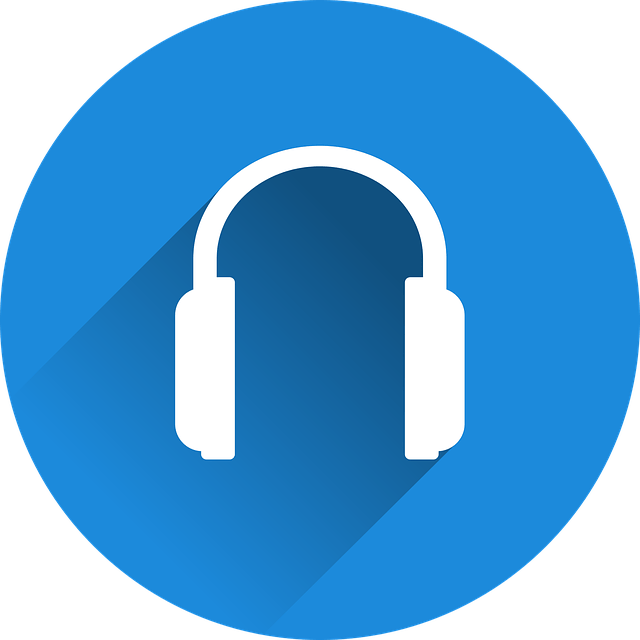 Looking for a MP3 cutter? If so, you've come to the right place! It's pretty easy to crop mp3 files, and all you need is the right tool! In this post, we're going to show you several useful tools that can help you crop mp3 files efficiently. After reading this post, you should be able to crop mp3 files on your own quickly and easily!
Try these methods
Method 1: Use an online MP3 cutter
If you seldom crop mp3 files, an online MP3 cutter might be a good choice for you to try. After trying so many online MP3 cutter, here we recommend you audiotrimmer.com.
This online audio trimmer allows you to upload the mp3 files quickly. For the mp3 files in the normal size, it just takes several seconds to upload. You can follow the instructions below to cut your mp3 files:
1. Visit audiotrimmer.com.
2. Click Choose File.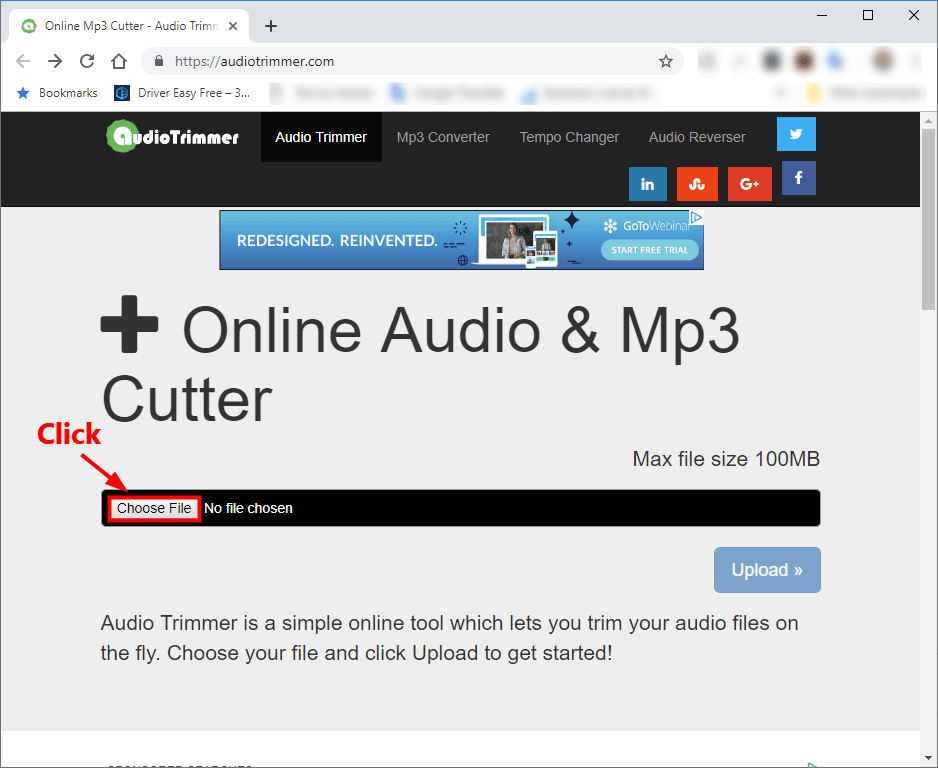 3. Select your mp3 file and click Open to start uploading.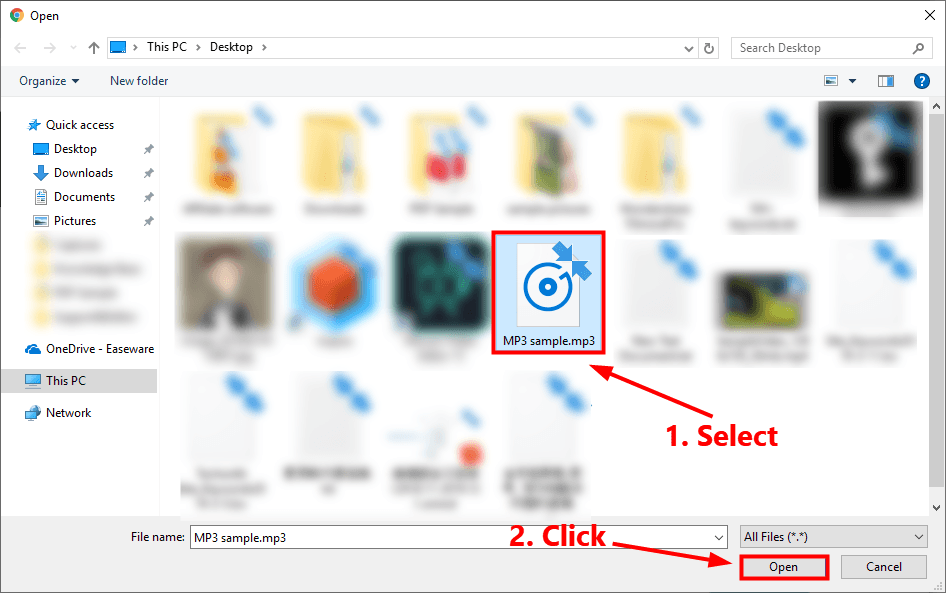 4. Drag these two sliders to select the part you want to crop to. Then click Crop>>.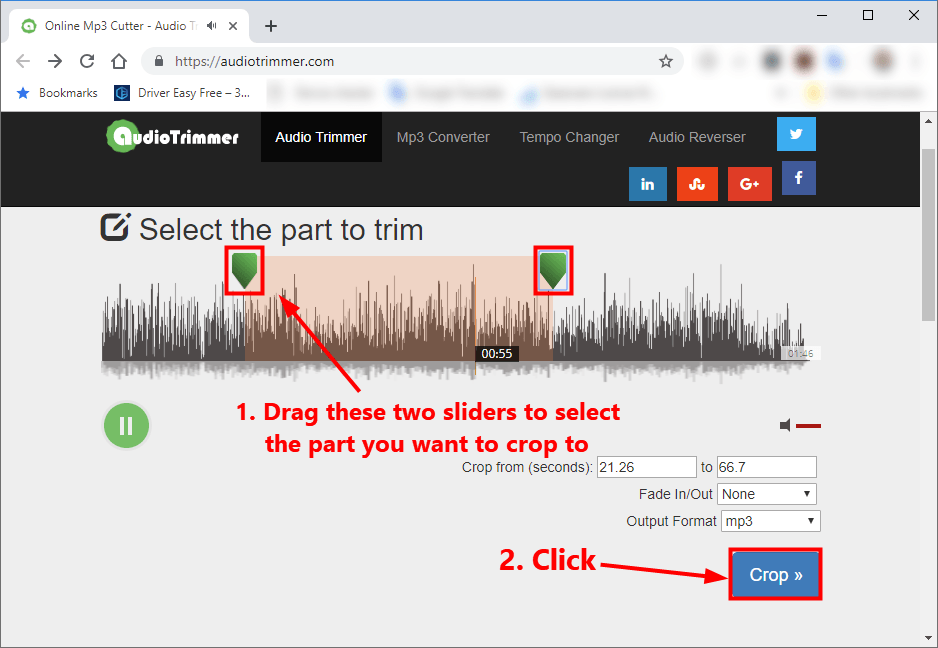 5. Click Download>> to download your trimmed mp3 file.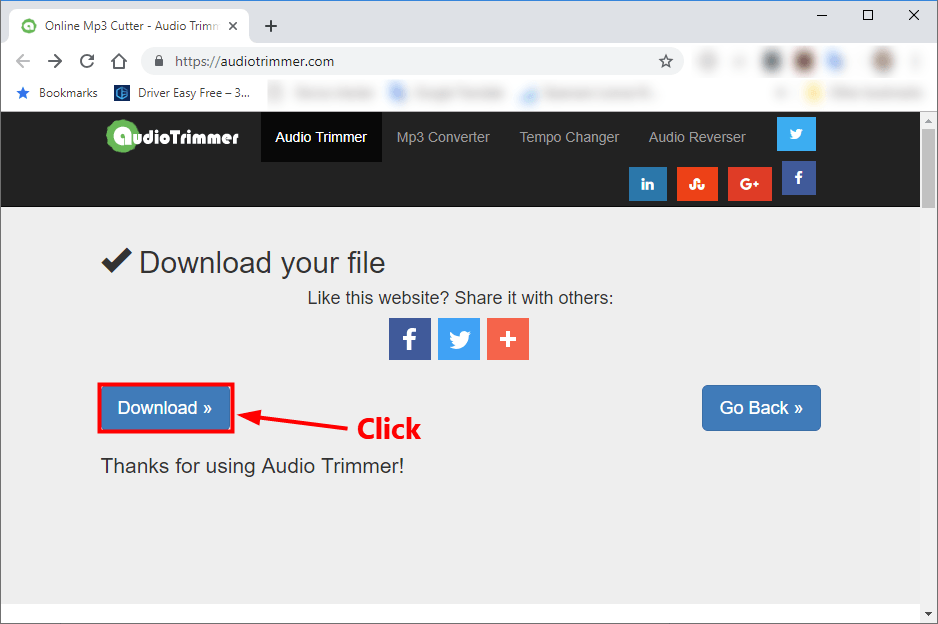 That's it! As long as your network condition is good and your workload is small, the online mp3 cutter can be very efficient.
However, if the workload is heavy, or if your network condition is not so good, the online mp3 cutter may not be a comfortable way to cut mp3 files.
Method 2: Use Wondershare Video Converter
If you cut mp3 files frequently, the online mp3 cutter may not be the ideal way to do the task, since its efficiency totally relies on the speed of your network. In this case, you may want to install an application on your computer to cut mp3 files locally.
If you're looking for such an application but temporarily have no idea on which one you should choose, you can try Wondershare Video Converter. Although it's a video converter, it does a great job in cutting audio files. What's more, Wondershare Video Converter supports the lifetime license. In other words, it's one-time fee for free lifetime!
Wondershare Video Converter is a complete MP3 cutter that allows you to trim mp3 files easily and quickly. With Wondershare Video Converter, you can split, adjust bit rate and convert mp3 files to almost any other audio formats like .wma, .mav, .m4a, .acc, .flac, .ogg, .ape and so on.
To cut your mp3 file with Wondershare Video Converter:
1. Click here to visit its official website.
2. Click Try Free to start downloading. If you want to enjoy all the features, you can buy a lifetime license.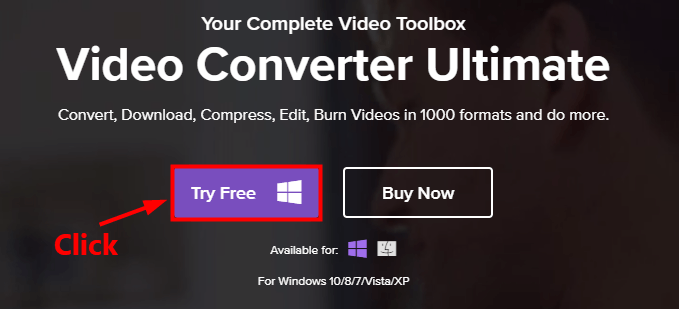 3. Install and run Wondershare Video Converter.
4. Click Add Files.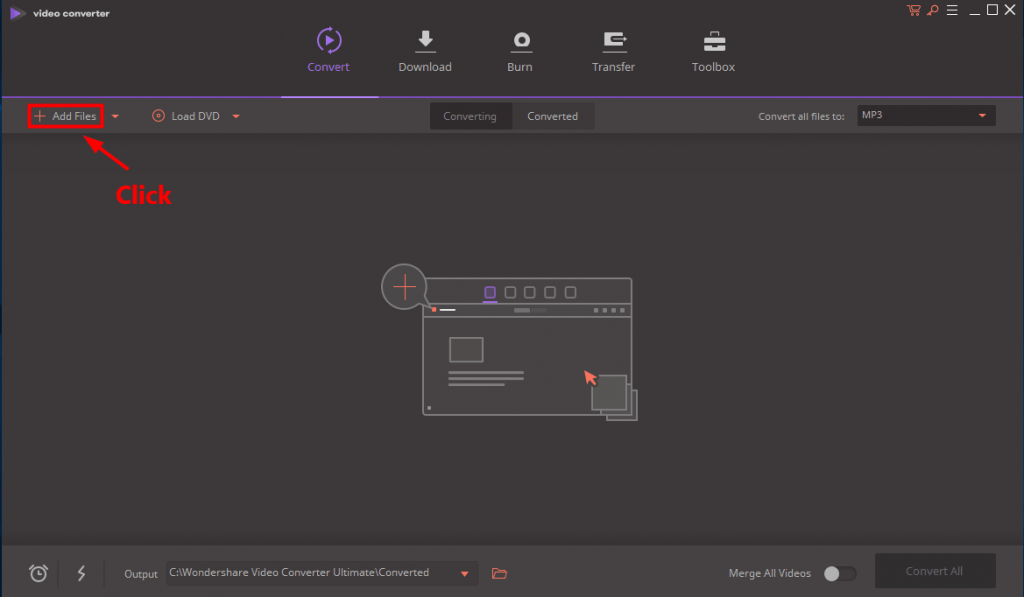 5. Locate your mp3 file and double-click on it to add it to Wondershare Video Converter. Click the downward arrow next to Convert all files to and select MP3 – Same as source.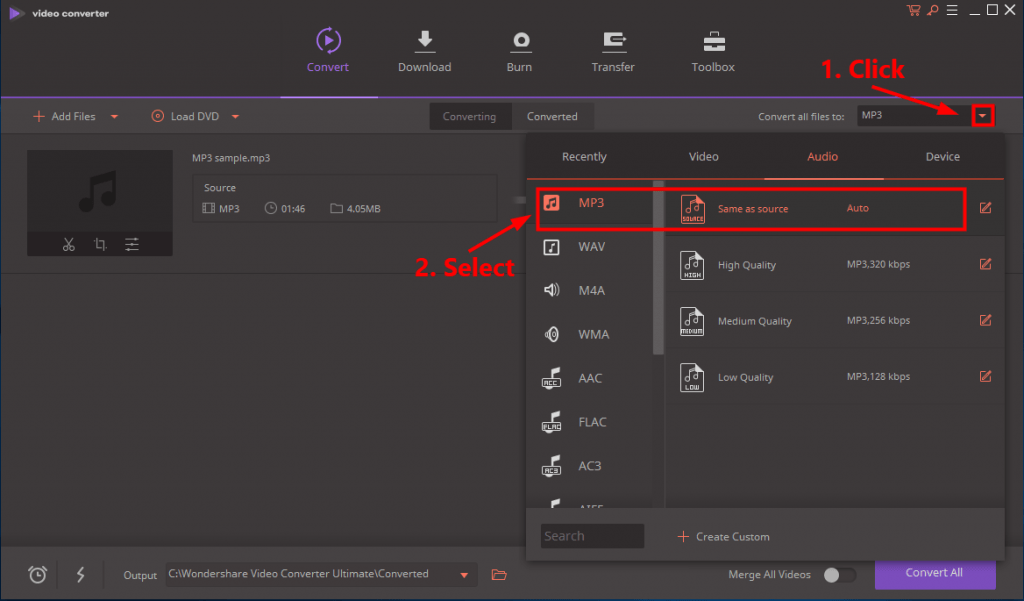 6. Click the scissors icon to trim your mp3 file.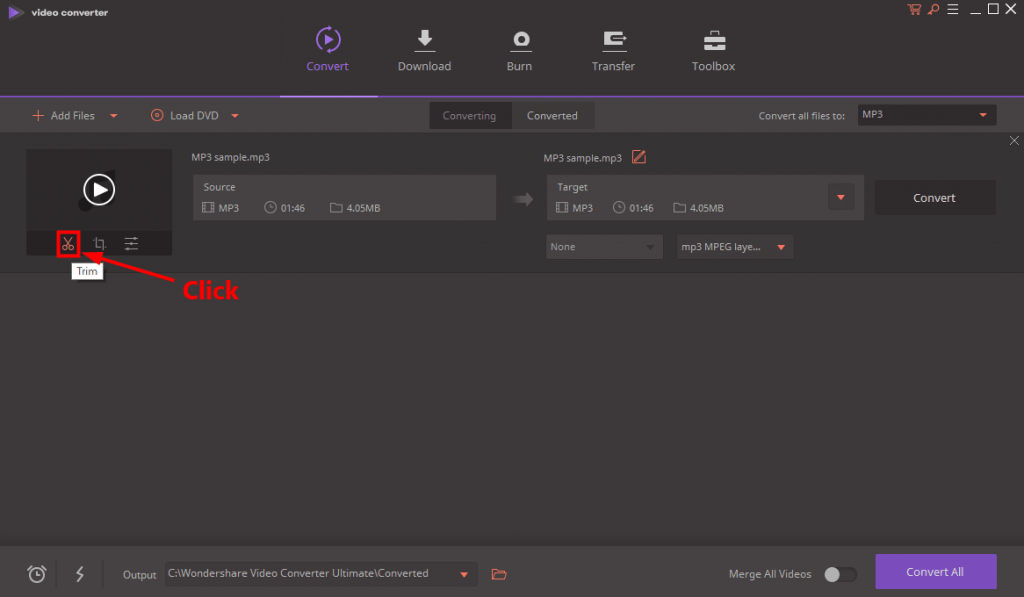 7. Move the slider to the beginning of your trimmed mp3 file. Then click Cut. The mp3 file will then become to two segments.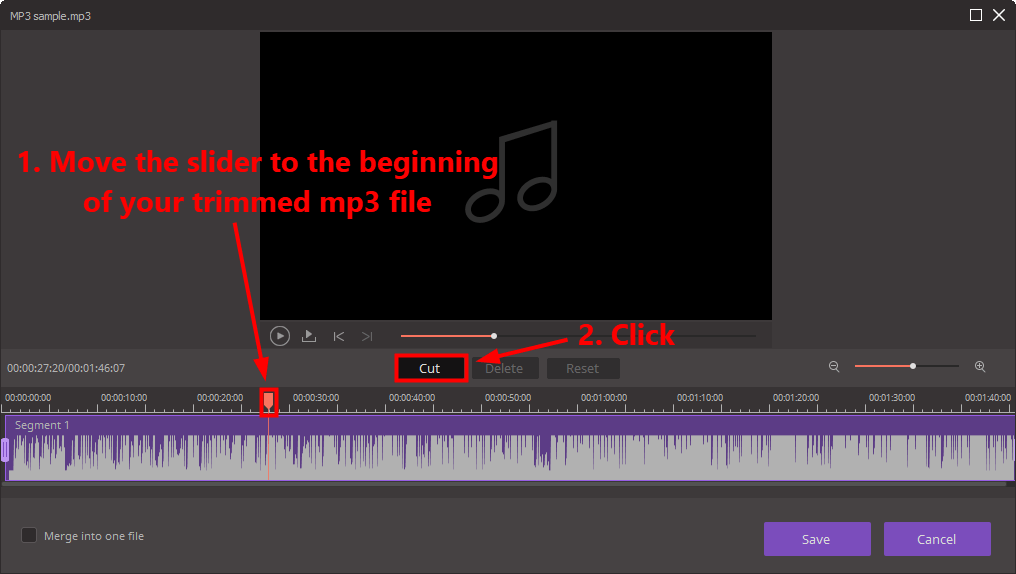 8. Move the slider to the end of your trimmed mp3 file. Then click Cut. Your mp3 file will become to three segments.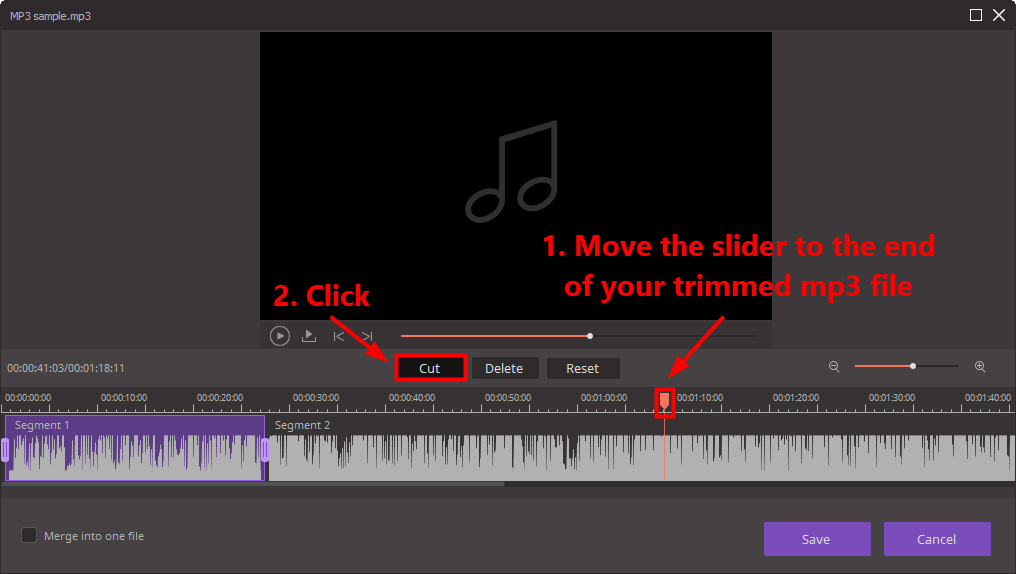 9. Select the unwanted segments and click Delete.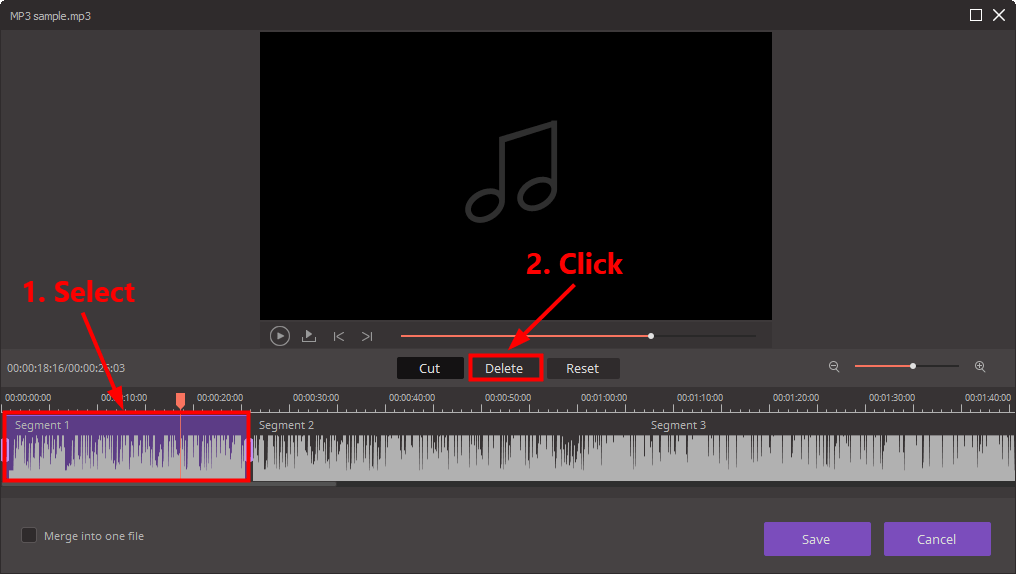 10. Click Save after deleting all the unwanted segments.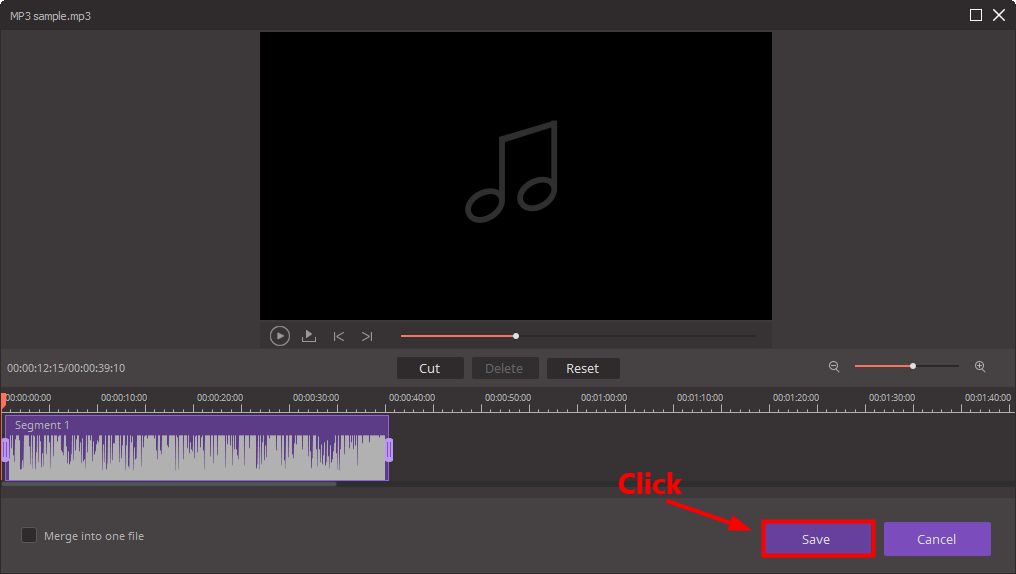 11. Click the Convert button to finish cutting.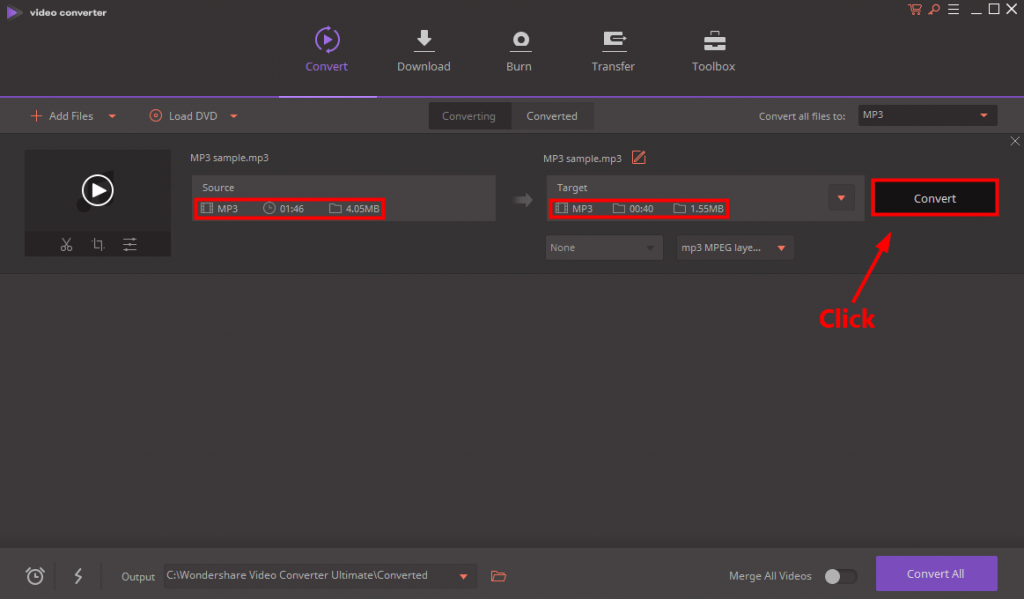 Now, you've trimmed your mp3 file. It's pretty easy and efficient, isn't it?
If you have any questions or suggestions on this issue, you're more than welcome to leave us a comment below.