A lot of users have met this problem when they are trying to install a new operating system on their computers from a USB flash drive: when they are to format the partitions before they move on to actually getting the new OS installed, they encounter the notification as shown above:
"No device drivers were found. Make sure that the installation media contains the correct drivers, and then click OK."
There has not been a general fix-it-all solution to this error, since the cause of this problem is still rather unclear. But there are indeed some effective method that work for the majority of the users that you might want to have a try.
So, please try the following methods until you locate the one that works for you.
Step 1: Try a different port
Step 2: Get the right USB port drivers
Other options
NOTE: This method is for users who are to install Windows 7 via a USB thumb drive. This has been proved by a lot to be very effective.
1) When you met this problem, plug your USB flash drive out from its current port, then plug it into a different port, which should be a USB 2.0 port.
2) When you finish doing this, hit the OK button first to shut down this notification window. Then click the red X button on the top right corner to cancel the installation.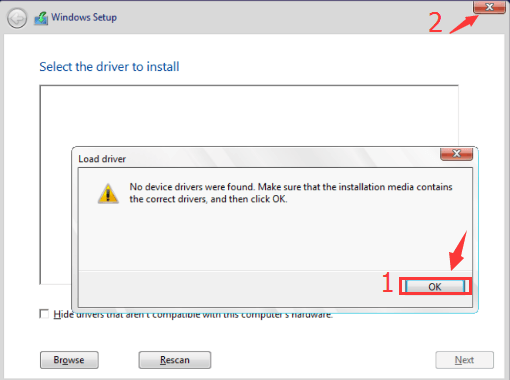 3) Then you will see that you are back to the interface where you are asked to install Windows 7 from the top. Hit Install Now to begin.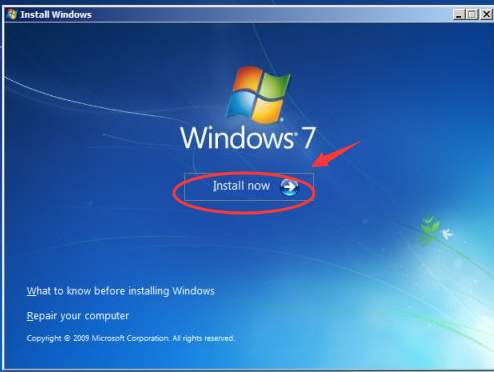 4) Repeat the installation steps that you have gone through before, and then you will see that you are in the interface where you are asked to choose where you want to install Windows. Choose the disk as per your need and then hit Next to continue.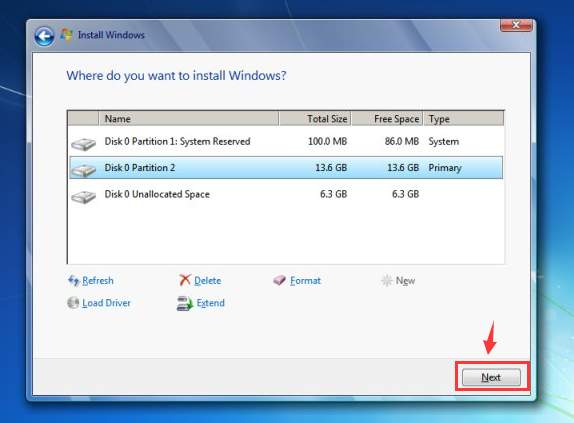 5) Wait for the rest of the installation process to finish.


Step 2: Get the right USB port drivers
One of the reason why you encounter this problem could be that your computer has USB 3.0 ports, which are blue, and Windows 7 does not have drivers for USB 3.0 built in.
This could render the failure in installation and make it impossible to use keyboards or mice for some users.
1) When you encounter this problem, cancel the installation first. The next thing you do is adding the necessary drivers to the installer.
2) Press Windows key and R at the same time, then type in devmgmt.msc and hit Enter. You will go to the Device Manager of your computer.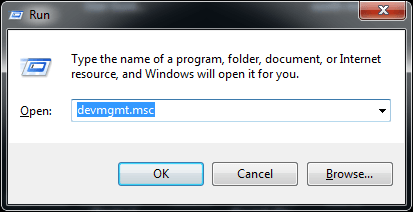 3) Expand category Universal Serial Bus controllers and check to see the USB driver that you are having now. As shown in the screenshot, I'm having the USB port driver from Intel, so I will download the latest driver for the USB 3.0 controllers from Intel.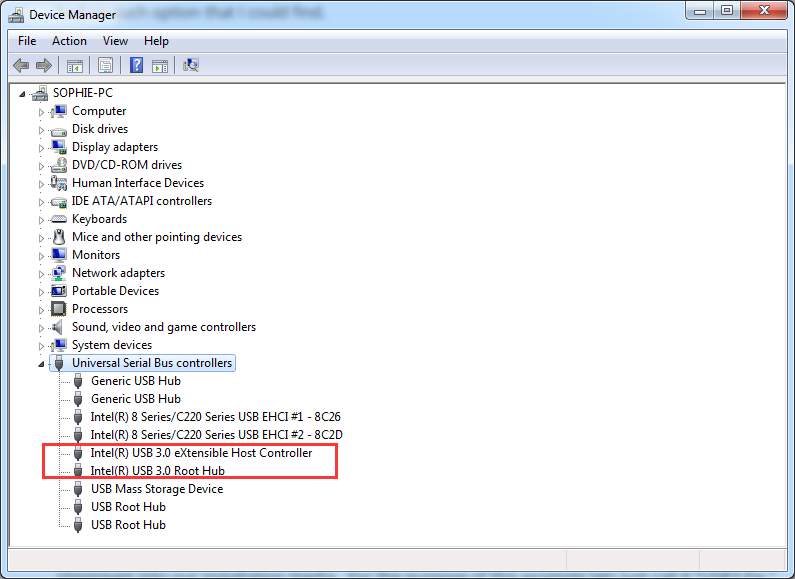 Alternatively, you can go to the manufacturer website for your PC and type in the modal of your computer to look for the appropriate USB 3.0 controllers driver.
4) When you locate the appropriate driver, download the setup file and then extract the file to your installer USB. Then start the installation again.
5) Make sure that you have plugged your USB to the USB 2.0 port. When you are prompted with the error notification "No device drivers were found.", click OK to close the window and then click Browse to look for the driver in your installer USB flash drive.
6) The installation process should go with not further problems.
For users with Intel NUC, here is a much much easier way to fix this problem.
Download USB 3.0 Creator Utility and then install as instructed. Then your problem should be gone for good.
TIP: To save you tons of time from searching and downloading device drivers by yourself, why not give a shot at Driver Easy, the automatic ONE-click driver updater?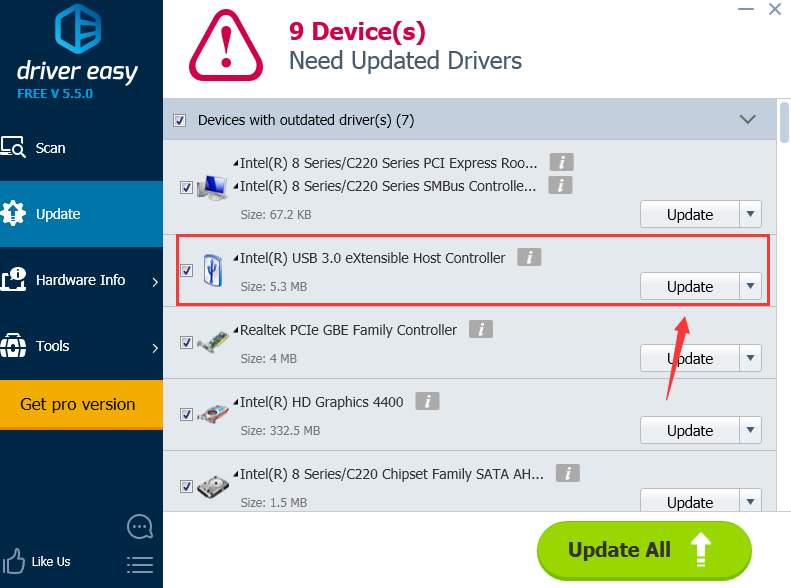 1) Change the ISO files. Some users find that the ISO files that they downloaded via Google Chrome was somehow flawed. After they changed to download path of the ISO and recreated the USB installer, this problem is gone.
2) Modify the BIOS.
Warning: Please only modify your BIOS only when you are fully aware of the consequences of faulty modification.
On some computers which have only USB 3.0 ports and no USB 2.0 ports, which support only USB 2.0 devices, the work-arounds are a little bit more tricky.
You can download USB 3.0 Creator Utility as mentioned above as an easy fix. But on some computers, users are required to dive into the BIOS to make some changes to the BIOS. The changes include turning off USB 3.0 ports in BIOS. The specific procedures differ on different computers, and you might need to consult your PC manufacturer for further assistance.
3) Use DVD to install. Since this is only a problem occur when you are installing via USB, then the easy way out is to avoid using USB, which leave you with installing via DVD. There is no need for you to purchase one at full price, you can just borrow one from your friends and return it back after the install.
4) Install Windows 10 or Windows 8 instead. Windows 7 is out before USB 3.0 ports, so there is a big chance that Windows 7 cannot be installed on computers with only USB 3.0 ports. In this case, why not consider installing Windows 10 or Windows 8? They are more powerful and more advanced regardless of some weird problems that occur from time to time.
119
119 people found this helpful