If you're familiar enough with NordVPN, you may notice that the security giant is always generous to give out steep discounts to its customers and the deals are even sweeter for those willing to make a long commitment.
But is there a coupon for NordVPN to help you save even more? After spending time wading through the internet, we're proud to tell you that yes, apart from the 75% discount plus three months more subscription time, you can use coupon codes to cut down the expenses even further.
Method 1 – Save extra $10 with Coupert
Whenever we shop, it pays to use a coupon to save extra dollars to our pocket. However, with the internet being overloaded with information (and a large chunk being false), searching for a coupon basically means hours and hours spent sorting, scrutinizing, and verifying. If you got one that actually works, then you are lucky. However, more often than not, the hard-sought "coupon" could turn out expired, disqualified, made up or in other ways invalid. Does it sound familiar?
How about you get it right from the beginning and never have to get your hands dirty at all? This is where auto coupon finders come to the scene.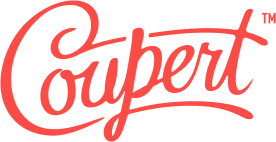 Coupert is a free & legit coupon finder extension that tells you when there are coupons available for the site you're on and applies the best discounts automatically for you.
With Coupert, saving money is never so much as spending endless hours of coupon hunting, but adding Coupert to your browser and letting it do the legwork – no more hunting, scrutinizing, or spelling check needed.
Here is how to use Coupert to automatically find working coupons for your NordVPN order:
Add Coupert to your browser and sign up (It works on works on Google Chrome, Firefox, Opera, Safari browsers and mobile).

Go to NordVPN official website, then choose a plan and head to checkout.

The Coupert extension pops up and tells you all available coupon codes at the time. Click Apply Coupons.

Wait a little while as Coupert tests all the coupons and finishes up with the one giving you the best savings.

Voila – now you've already claimed your $10 coupon offer.
Fill in your billing information until you complete the purchase.

---
Method 2 – Unlock 15% off with StudentBeans or Youth Discount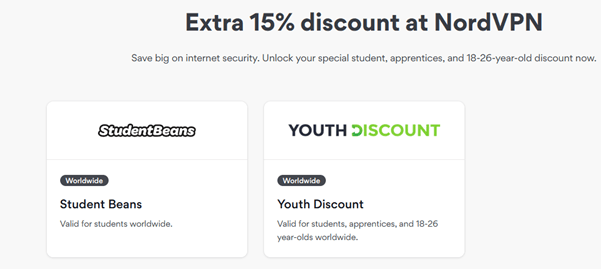 As a student, you may have already enjoy a slew of student-exclusive discounts. With Nord, the offer applies to a larger crowd – you can enjoy the benefit if you're a student, an apprentice or just between 18 and 26 years old.
To apply for a 15% off NordVPN discount as a student or youth, simple navigate to StudentBeans or Youth Discount, then log into your account. If you haven't signed up in these places, you can get your account right now – all you have to do is provide your personal information so that the platforms can verify you as qualified for the offer.
Method 3 – Refer a friend to get one month free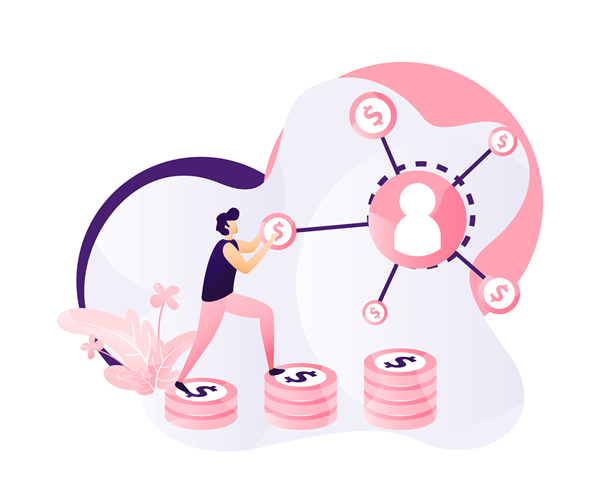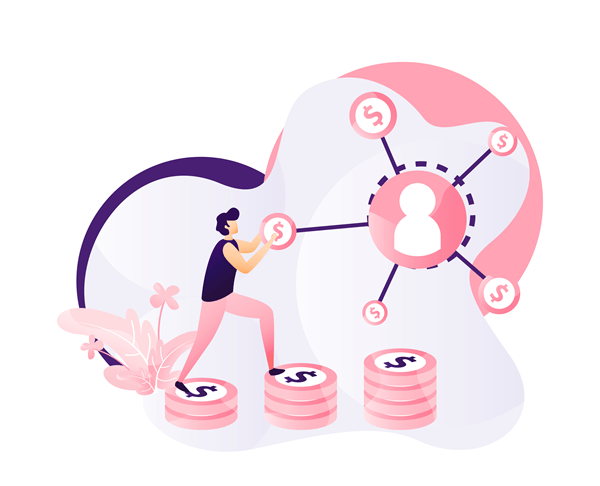 Sharing is more than caring. If you've used NordVPN and found it's helpful, why not spread the word? According to Nord, both you and your friend will get 1 free month through the referral network. Andthe more friends you refer, the more months of free VPN you'll enjoy.
Method 4 – Try NordVPN at zero cost if you aren't ready
If you're new to NordVPN and not sure whether it will live up to your expectations, don't worry. NordVPN has a 30-day free trial that allows you to get hands on the app. Yes, you'll need to pay for your subscription to use the service, but if you're not 100% satisfied with it during the 30-day time frame, you can refund it and there won't be questions asked.
FAQs
1. What's so great about NordVPN?
There're many advantages to using NordVPN. Having a server network of 5266 servers in 62 countries, NordVPN can unlock just about anything from anywhere on the web with a blazing-fast Internet speed. And with a military-grade data encryption, a strict no-logs policy, DNS leak protection, kill-switch and more, NordVPN goes above any beyond to make sure you can browse privately and securely. What's more, you can connect up to 6 devices with only 1 NordVPN account. And by devices, I mean literally any devices that have an operating system, including desktop computers, laptops, tablets,video game consoles like PS4, Xbox One…
2. Can I get a refund if I'm not happy with the product?
If you are unsatisfied with the NordVPN service, you can request a refund within 30 days of purchase. Be sure to make purchases from NordVPN's official website where the 30-day money back guarantee is valid.
3. How much can I save with the coupon code?
The standard rate for a month-to-month NordVPN subscription is $11.95. If you commit to longer subscriptions, you can get discounts at up to 75% off. Here're the details to different package deals:
$2.99/month with the 3-year plan (75% off, which is $331.65 saved every 36 months)
$3.99/month with the 2-year plan (66% off, which is $191.05 saved every 24 months)
$6.99/month with the 1-year plan (41% off, which is $59.52 saved every year)
So as you can easily see, the longer plan you sign up, the bigger savings you'll get.
Be sure to also check the service quality and features within 30 days of purchase so that you can decide whether you're willing to stick around or just cancel.
4. Are those websites offering bigger discounts for real?
Mostly NO. BEWARE when searching online for coupon codes. The 3-year plan with 75% off is most probably the best deal you can get off the net. Websites advertising discount rates greater than this are very much likely clickbaits or scams that exist to draw in more traffic (if not worse). If you're ever in doubt, you can contact NordVPN's live support to verify if it's for real.
---