Many people have set up two or more monitors on their computer for a better visual experience. Perhaps you have known or tried this. But if you are a PS4 gamer, you may not know if you can do this on your console. You may be wondering if it's possible to project your PS4 onto another screen.
The good news is it is possible. This guide shows you two ways to set up the second monitor or TV on your PlayStation 4 console. They are both simple and effective methods. Just give them a try.
Please note that NOT all PS4 games or applications support stretched or multiple screens.
Here are the methods you can try to set up dual monitors on your PS4:
Method 1: Use the PS4 Remote Play application
You need to connect your second monitor to a computer with a good network connection for this method to work.
Remote Play is an application released by Sony that enables PS4 users to control their console from their computers or mobile devices. With this app, you can stream your PS4 games directly on your computer and display them on your computer monitor.
To use PS4 Remote Play to set up a second screen on your PS4:
1) On your PS4, open Settings and then select Remote Play Connection Settings.

2) Check Enable Remote Play.

3) Return to the main menu of Settings and then select PlayStation Network/Account Management. 

4) Select Activate as your Primary PS4.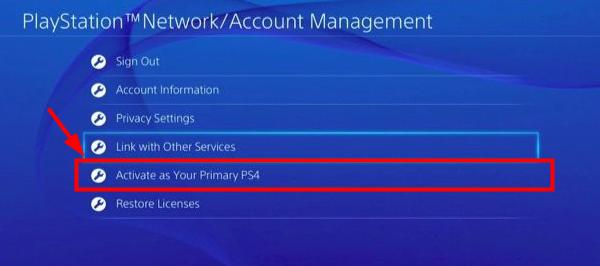 5) Select the Activate option.

6) On your computer, download Remote Play from its official site and install it on your computer. (If you want to use your mobile device, like iOS or Android smartphone or tablet, as the second screen, you can download the Remote Play app from the app market instead.) 
7) Open Remote Play and click Start.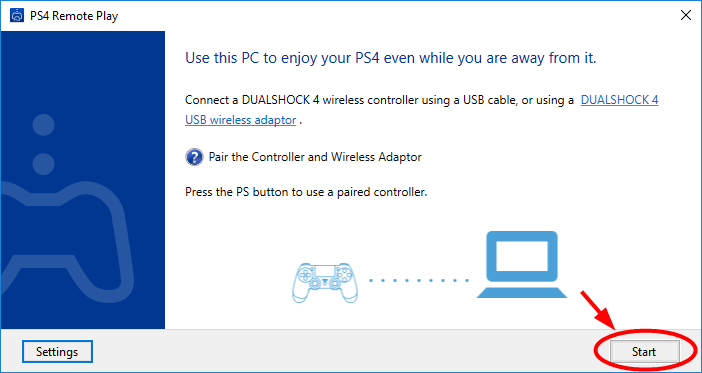 9) Sign in your PS account. Then your PS4 system will be displayed on your computer screen.
Method 2: Use an HDMI Splitter
If you want to stretch your PS4 games to a second screen, making the view wider, (not just two screens displaying the same content),  an HDMI splitter can help you. It can split the single HDMI video output from your PS4 console into two. And you will be able to play your PS4 game on two screens.
It is recommended that you get an HDMI Splitter with an independent power source so it can support two separate HDMI outputs.
Once you have one, connect your PS4 to the splitter, and use another two HDMI cables to connect your TVs/Monitors with the splitter. Then your PS4 system will be stretched on two screens.
67
67 people found this helpful