Do you need to simply edit your audio files but don't want to download software? Sometimes make a ringtone by yourself or you need to make a family video, the need to edit audio files may come up to you. If you only work with sound files this time or a couple of times a year, a convenient online free audio editor would be a good choice.
Here we provide you TOP 5 online audio editors in 2019. And they're absolutely FREE!
Top 5 Free Online Audio Editor
The Bear audio tool has basic features that can meet your need for editing audio files or making a ringtone. Its interface is user-friendly. Users can easily find the functions they need at first glance. Unlike other audio editors, you open from URL so that you don't need to upload it to the server.
Pro:
Interface user-friendly
Support many file types
No need to register
No need to upload files
This online audio editor is simple but useful. It supports a wide range of audio file types and allows you to save it to Google Drive. This simple online tool has basic features like cut, delete, duplicate, etc. to meet your needs. And you don't need to register, just upload the file and you can edit it right away!
Pro:
Support many file types
No need to register
Functional features
Con:
You need to move clips manually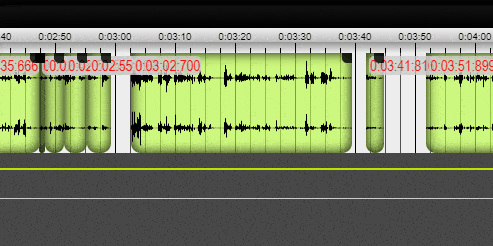 Sodaphoic is a pretty useful online audio editor. Its interface looks better than the Beautiful audio editor and it doesn't have the previous one's disadvantage.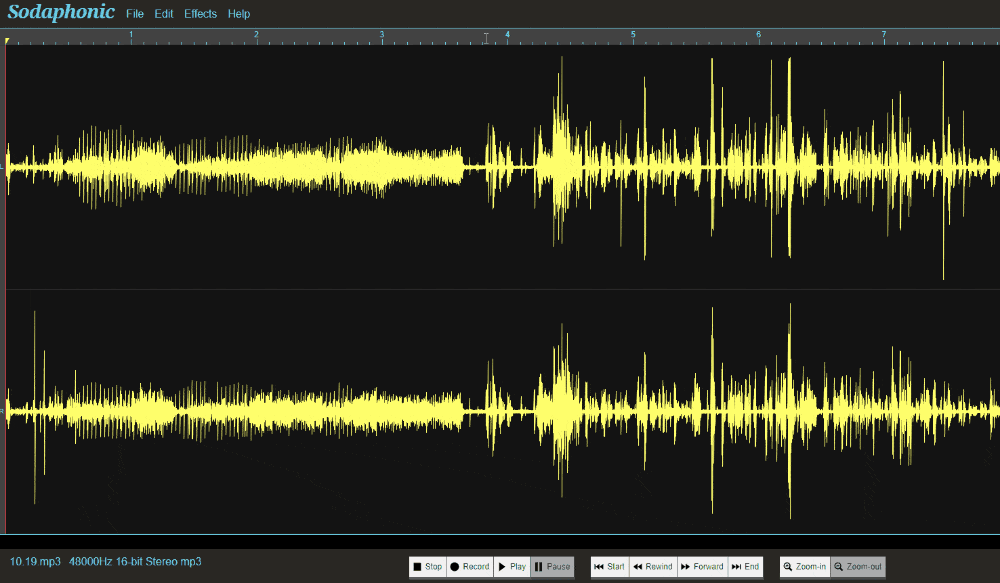 Pro:
Pretty interface
No need to register
Easy to use
If you only want to make a ringtone, we highly recommend you this online audio editor. On this page, you can clearly see the advantages which are mainly focused on how to satisfy your need for cutting a ringtone.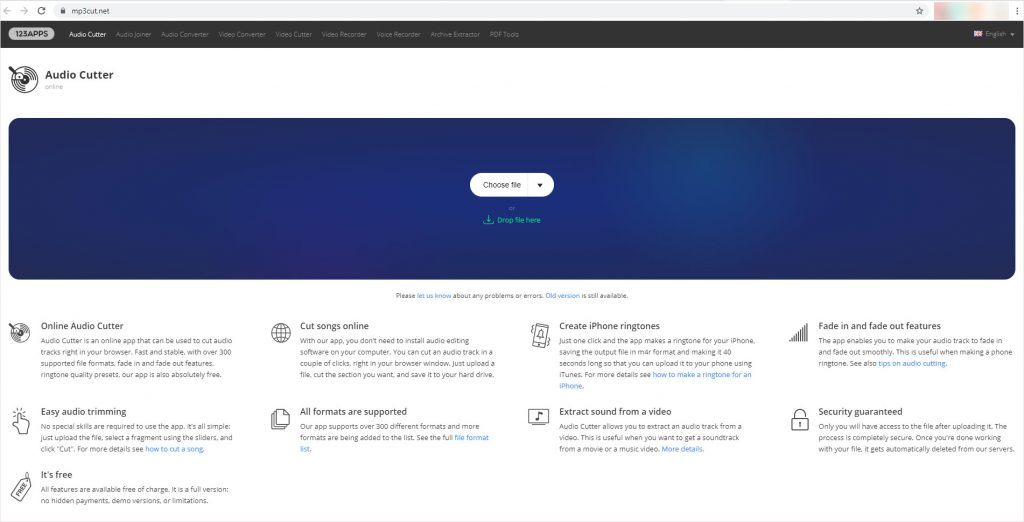 Pro:
Perfect for making a ringtone
Support many file types
No need to register
Easy to use
Con:
Features are not comprehensive
Can't edit partly

Audacity is a common free audio editor and it has an online version. It has comprehensive functions that are easy to use and suitable on many platforms. Many people may familiar with this tool.
But it's not very convenient for people like me who don't like open many windows to reach the editing interface.
Unlike the above online audio editors, it needs you to pick up a name and open a new window for you. After uploading audio files, when you click Open and edit you'll jump to another open window. You'll have three windows altogether to edit your file.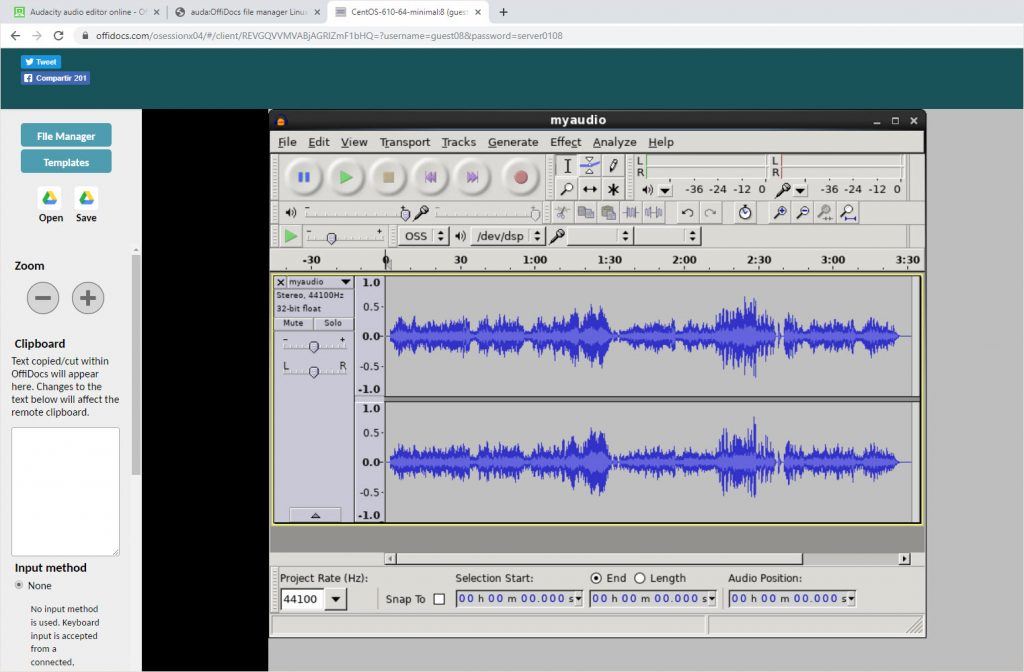 Pro:
Support many file types
No need to register
Comprehensive functions
Con:
Too many windows
The interface is not friendly
---
There you go – TOP 5 Best Free online audio editor. We believe one of them will meet you need when you need to simply edit an audio file online.
If you have better recommendations or suggestions, feel free to share your ideas and leave a comment below. Thanks for reading!
5
5 people found this helpful