In this post, we will be introducing how to automatically repair your Windows 10 if you are facing with:
boot-up problems such as reboot loops
possible corrupted Windows files or registry entries
not able to get into the desktop of your PC
Windows Updates issues
programs or device drivers errors
This is a very easy and convenient feature provided by Microsoft allowing you to fix the above issues totally by yourself. Now, we are to get the problem solved:
If you CAN to get to your desktop
If you CANNOT boot the system or get into safe mode
If you can get to your desktop
1) Press
Start
button, then choose
Settings
.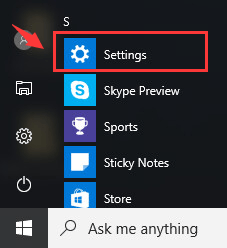 2) On the Settings page, choose
Update & security
.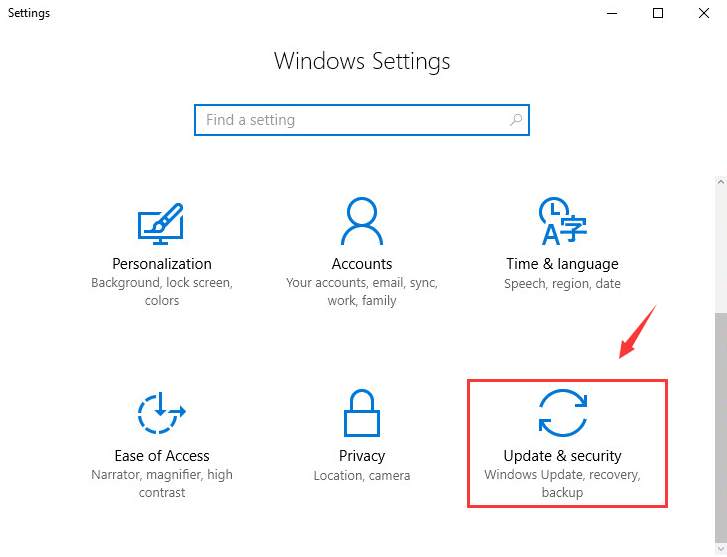 3) On the left side of the pane, choose
Recovery
. Then choose
Restart now
option under
Advanced start-up
category.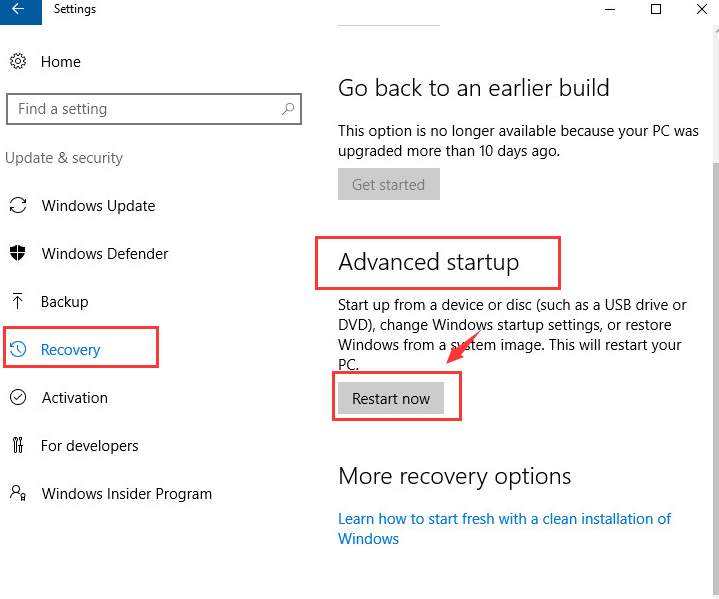 4) Wait for a while and you will be seeing the following page. Choose
Troubleshoot
.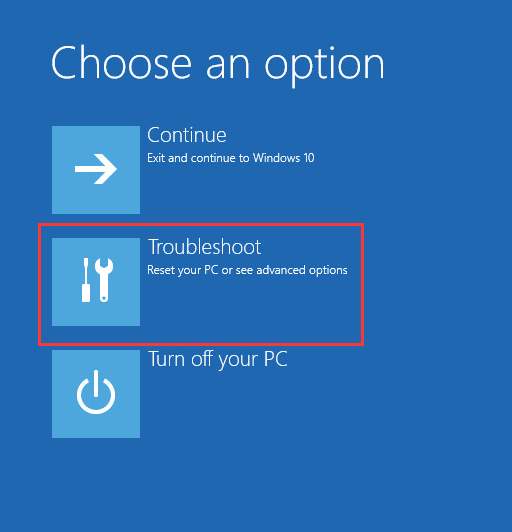 5) Then choose
Advanced options
.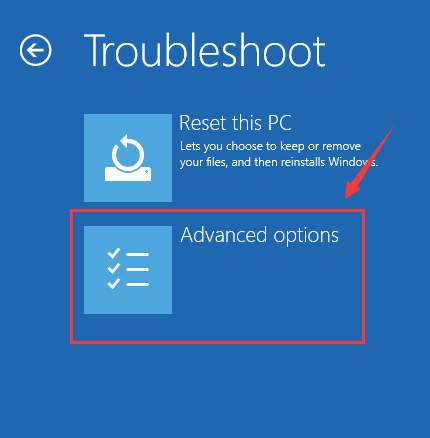 6) Here, we choose
Startup Repair
to continue.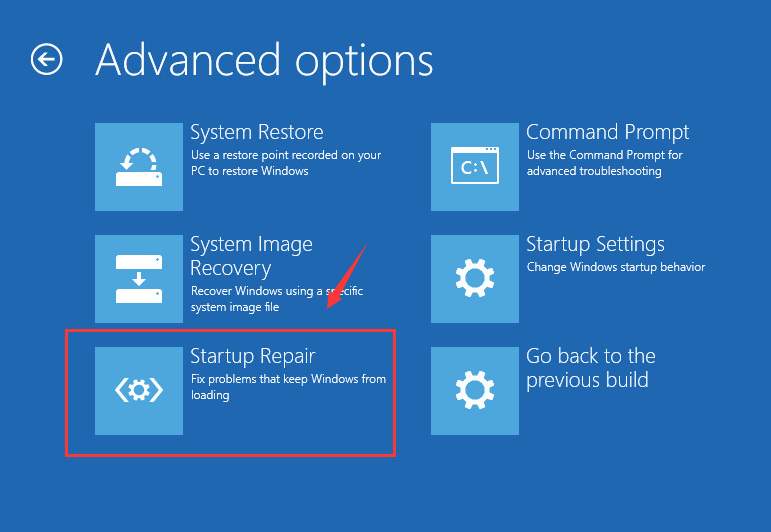 7) Wait for a little bit while in this page.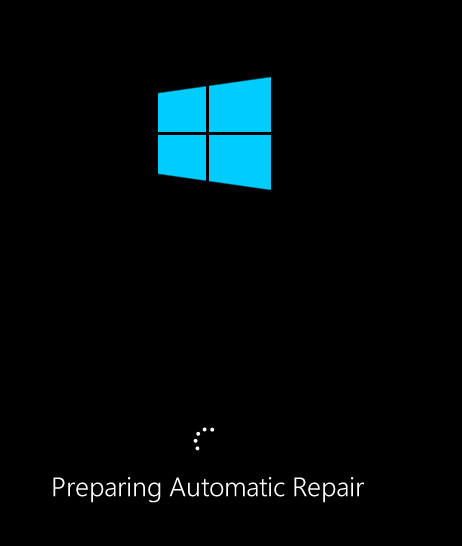 8) Choose your administrator account and type in your login password, and then hit
Continue
to move on.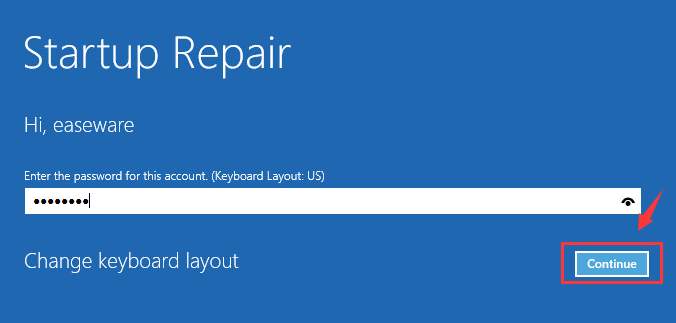 9) If you are seeing the notification as the screen shot below telling you that
Startup Repair couldn't repair your PC
, don't worry. This notification will show up when Windows decide that there is no problem with your computer. If you highly doubt this conclusion, you can click
Advanced options
button to see more available repair.

10) Still, choose
Troubleshoot
and then choose
Advanced options
.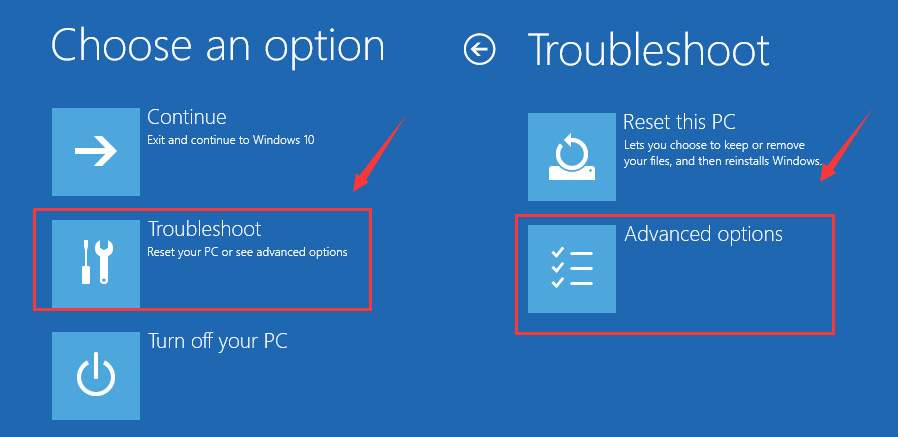 11) Choose accordingly which feature you are to use: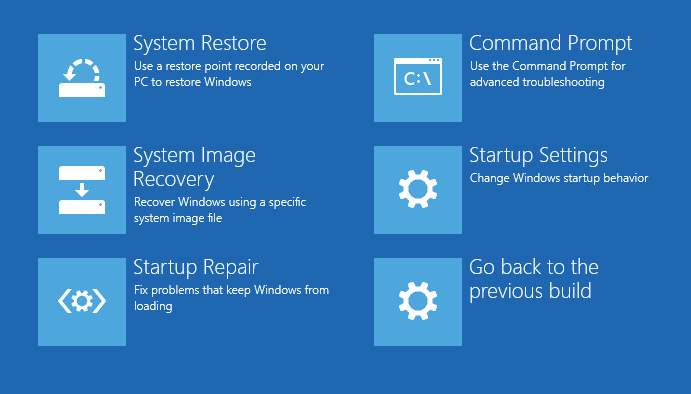 System Restore means that you can use a restore point to roll your Windows to a stage where there was no problem with it. But it only works when you have previously turn on the system restore feature in Windows 10, as it is shut down by default. For more information, please visit: How to enable and create System Restore point in Windows 10?
System Image Recovery allows you to recover your Windows by using a system image file.
Go back to the previous build feature allows you to roll your Windows to its previous build, if the setup file is still on your hard drive.
If you don't think the options here are going to help you solve your problems, you can go back to the
Troubleshoot
page and choose
Reset this PC
.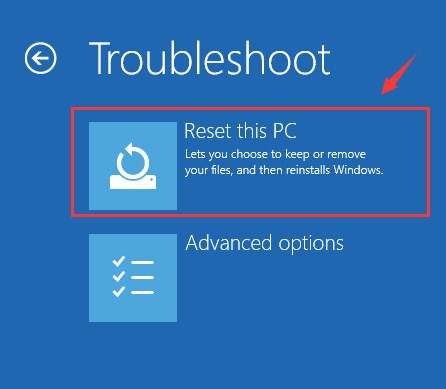 For more information as to how to proceed from here, please visit this web page:
How to reset Windows 10?
If you
CANNOT boot the system or get into safe mode
If you are unable to boot into your desktop, let alone getting into safe mode, here is what you need to do. 1) First of all, you need to have a recovery USB/DVD at hand that containing the operating system that you want to install. If you have not such a device, just follow the instructions
here in this post
to create one. 2) In BIOS, change the preferred boot up mode to boot up from USB/CD. Then save and change and restart your computer. 3) You will see that we can press
F8
to load more advanced options.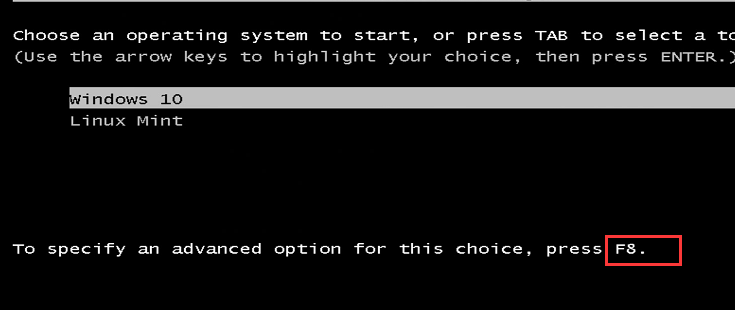 4) We press
F10
on our keyboard for more options.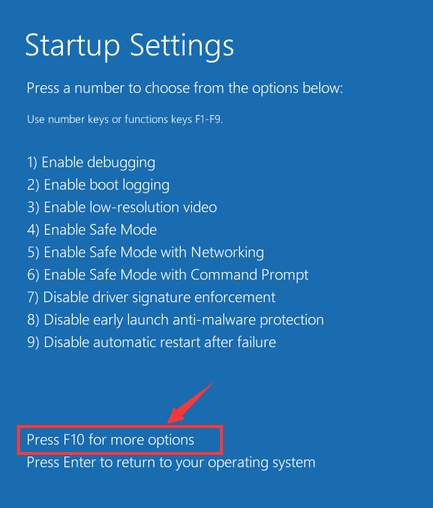 5) Now we press
F1
.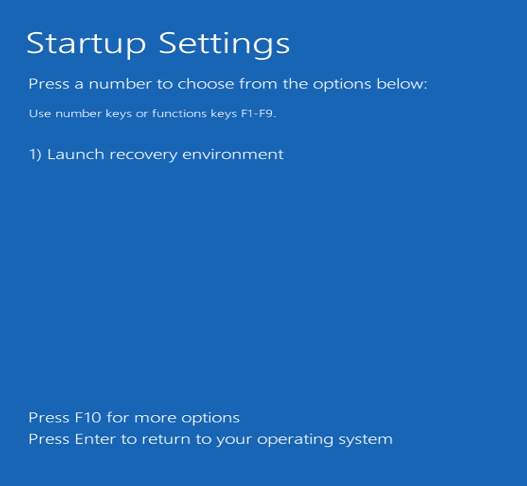 6) You will be able to see the
Choose an option
page. Still, choose
Troubleshoot
.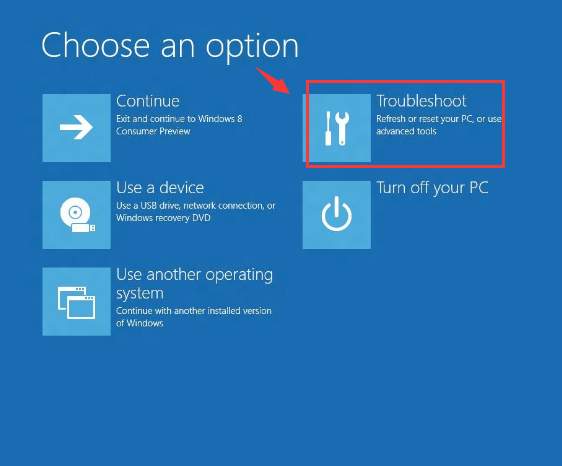 7) The rest of the procedures are just the same with the above situation. Click here for more detailed instructions.
9
9 people found this helpful